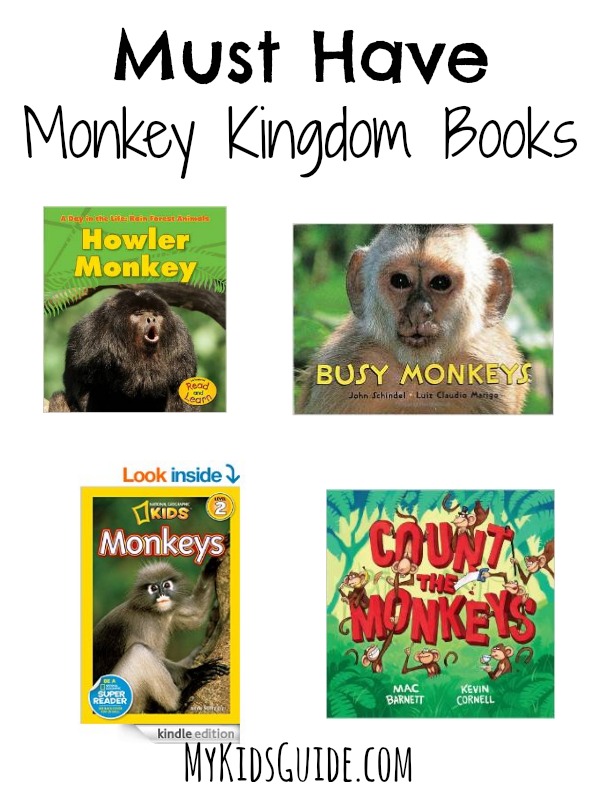 If your kids loved the movie, then these Must Have Monkey Kingdom Books are sure to keep their interest. Included in this list are fun and simple monkey themed books for your youngest readers, as well as more serious educational books for those students wanting to learn more about the animal kingdom.
MUST HAVE MONKEY KINGDOM BOOKS
This post contains affiliate links.
Howler Monkey -A Day In The Life Rainforest Animals: This is a great introduction to the habitat of the Howler Monkey. This is perfect for younger grade students to learn and explore their new love of the monkey kingdom.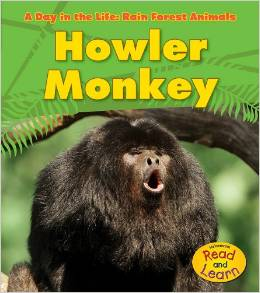 National Geographic Hang On Monkey Reader: You can always appreciate the National Geographic resources for quality images and information. Tons of great educational information for the homeschooling family to use, or for every child to enjoy and learn from.
Five Little Monkeys: This classic is of course one that every little kid will remember. While not necessarily about real live monkeys, it is a fun book that all kids enjoy at some point in their journey and your kids will love.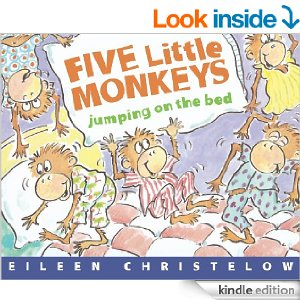 Count The Monkeys: This is another fun one for helping your younger kids get excited about counting and their new favorite animal in the wild kingdom.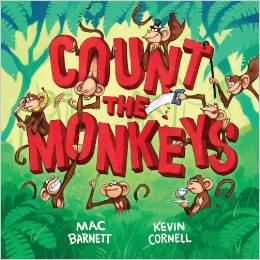 National Geographic Monkeys: Another great educational resource that covers various types of monkeys. This is great for the kid who loves tons of colorful pictures and the parent who wants the educational aspect available in the process.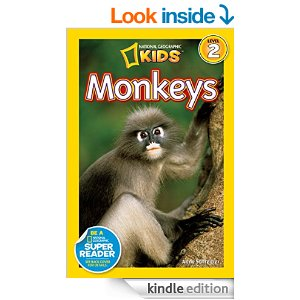 Amazing Animals Monkeys: This is an excellent book full of information about monkeys and their place in the animal world. Full of educational and fun facts, it is a great book for the child who is interested in learning more about the monkey kingdom and how it survives in the wild.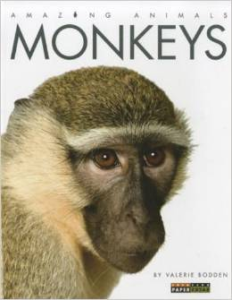 Busy Monkeys A Busy Book: This is the perfect busy book for your toddlers and preschoolers to get to know more about monkeys while working on fine motor skills. Excellent for them to learn and enjoy.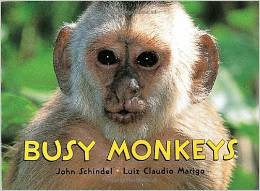 This is a great list of books to help your kids of all ages get excited about the monkey kingdom. Not only will the movie renew their love of animals, it will bring them a reason to pick up a book to learn from his year. Fill their book cases with a great mixture of fun books for leisure reading, as well as in depth books full of educational resources to fuel their knowledge.