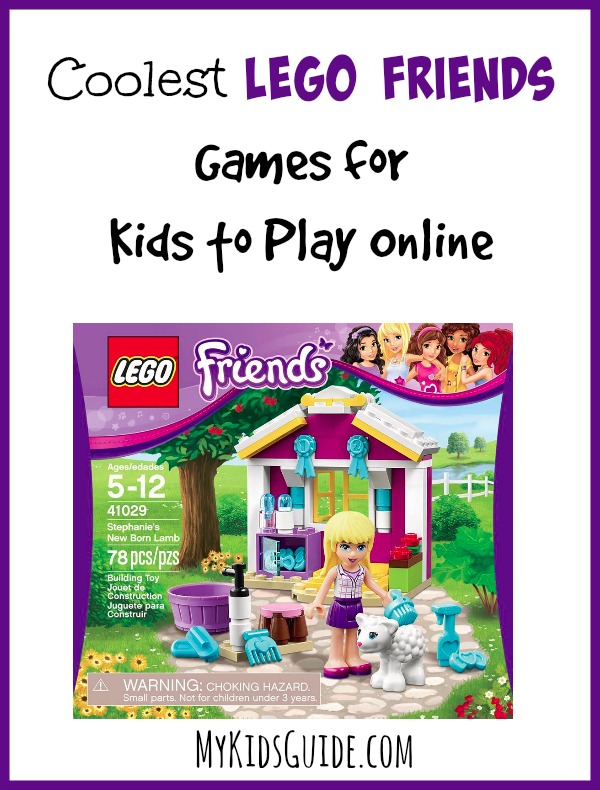 LEGO is king in our home and these are the Coolest LEGO Friends Games for Kids to Play Online. Not only will you feel safe with your kids playing these games, they will be excited they are allowed online for a game with characters they enjoy. LEGO is a great way for kids of all ages to get involved in creativity, engineering and understanding how to work puzzles in daily life. We love the inclusion of LEGO Friends in recent years to draw in more girls.
Coolest LEGO Friends Games for Kids to Play Online
LEGO Website: If LEGO Friends are on your radar, look no further than the actual LEGO website. Not only will you be able to browse all of the available LEGO Friends sets available and coming soon, but you can play games and even print color pages and other activities. For kids who prefer online gaming,this is one of the best places to go to play Lego Friends Games.
Disney Website: You might not have associated the two, but Disney and LEGO go hand in hand these days. Another alternative for the coolest LEGO Friends games for kids to play online is direct on the Disney website. This gives you access to great LEGO Friends games on the safe site you already trust your kids to be on.
Alongside these two websites are dozens of other free sites that say they offer LEGO Friends games. As a parent who likes to control content our children see, I am often leery of other websites and will take some time getting to know them before allowing my child to log on. When you search for more games for your kids to play, keep some things in mind.
Be watchful of sites that allow chatting amongst members. Younger children can easily be bullied or targeted by unsavory individuals in online chats on game sites.

Never download a program from a gaming site. Updating things like Flash so that media players work is one thing. Downloading a program to run a free online game can also put your computer at risk for viruses and malware.

Set parental guidelines and limits on the Internet to prevent inappropriate advertisements and websites from appearing while your kids are online playing games.
Connect your kids with these great Lego Games for kids to play online. Not only will they enjoy their favorite characters coming to life on the screen, it will teach them online responsibility.