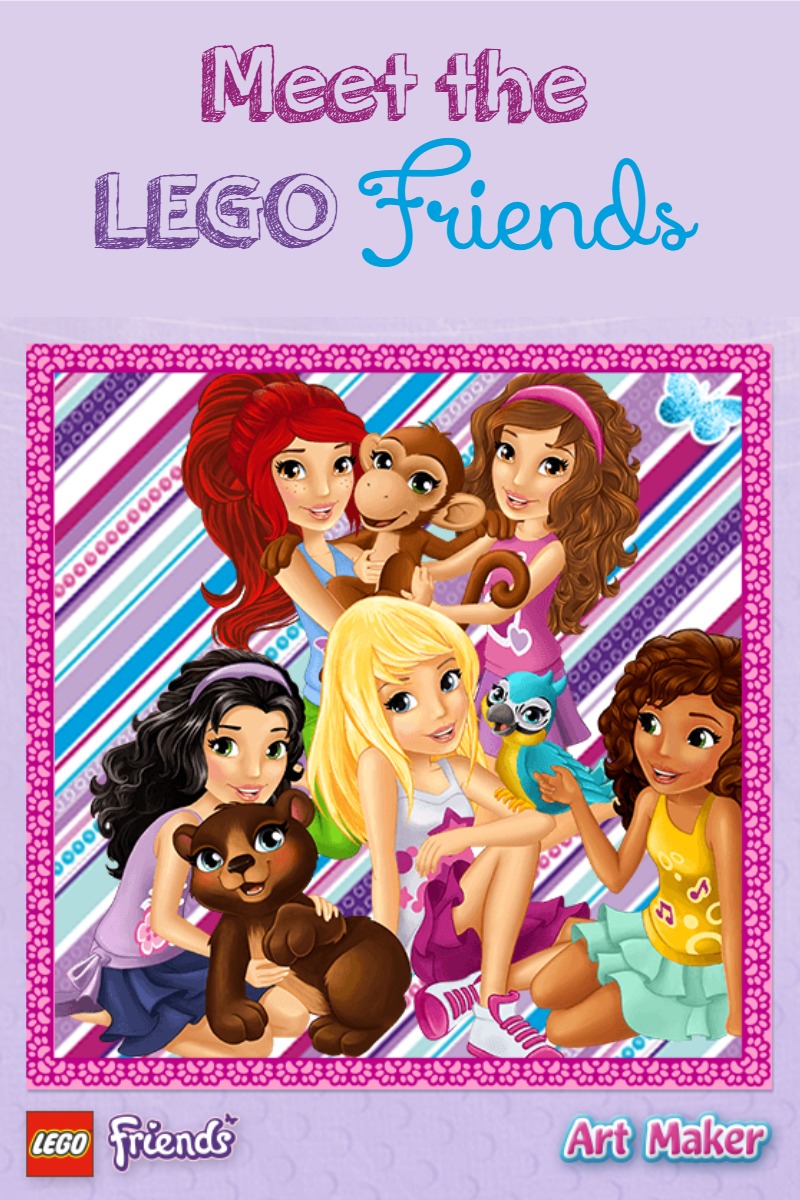 Lego's have been around for a long time, but traditionally this has been a "boy" toy. Thankfully, this brand has evolved over time and now includes a variety of toys that both boys and girls will love. This includes the Lego Friends games and characters, your daughter's new best friends! From awesome must-have sets to fun online LEGO Friends games, these girls are sure to become common "guests" in your home!
LEGO Friends Games: Meet  Characters
Andrea
Andrea is the musical talent of the Lego Friends group. She has brown hair, an olive complexion and green eyes. She usually wears a light teal skirt with a yellow tank top covered with her favorite thing: music notes! If your daughter wants this Lego Friends character, then make sure she also gets Andrea's stage so that this character can shine.
Emma
Emma is the Lego Friends character that has black hair and green eyes. She is always dressed stylishly in her favorite color: purple. Not only can this fashionista be found in her own Lego fashion design studio, she also kicks her way into fitness with her own karate class set.
Mia
Mia has red hair and brown eyes. She's usually dressed down in comfortable pants and a tank top. You can tell that she loves animals because of the animal print and butterfly on her shirt! Mia has her very own Lego puppy house so that she can care for the animals that she loves.
Olivia
Olivia is a brunette with curly hair and brown eyes. This Lego Friends character loves to wear girly colors such as pink and purple. She comes complete with fun Lego sets such as Olivia's Newborn Foal and Olivia's Tree House, proving that she loves nature and animals!
Stephanie
Stephanie is the Lego Friends character that has straight, blond hair. She also has blue eyes that match her light complexion. This Lego Friends character can usually be found in a pink skirt with a white tank top. She enjoys cooking and can be found with her own outdoor bakery and pizzeria Lego sets.
Explore Your Lego Friends
You can explore your Lego Friends on the LEGO Friends website!
How well do you know these girls? Do your kids love LEGO Friends games?