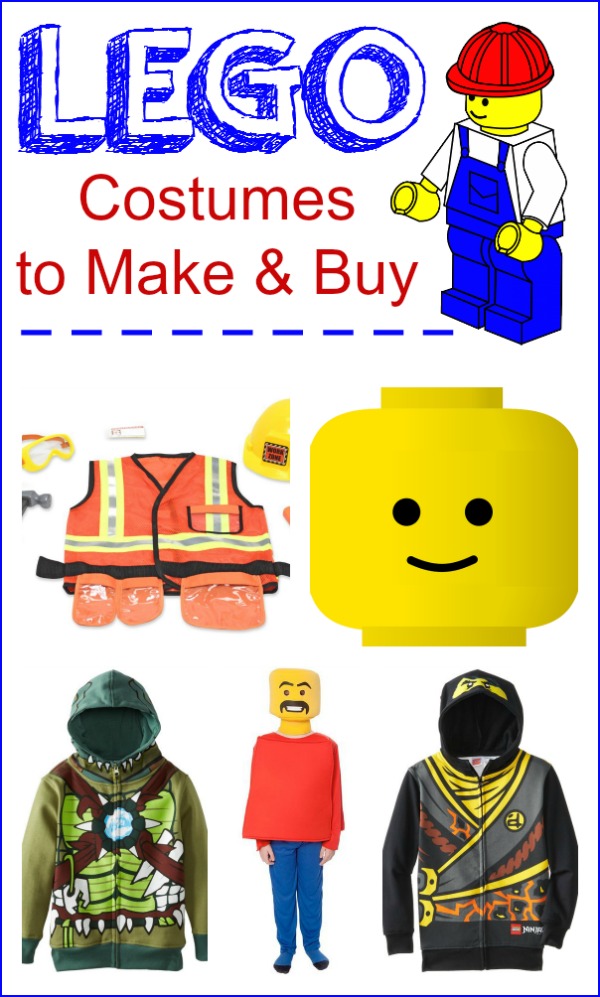 With the incredible popularity of the LEGO Movie, your kids may be asking about LEGO Halloween costumes. Unfortunately, they are not as easy to find as you think! Trust me, I just spent twenty minutes searching five different costume sites and basically came up with maybe two actual LEGO Halloween costumes. On the flip side, though, they're probably among the easiest costumes to make. In an effort to make your searching as easy as possible, we're sharing both store-bought Halloween costumes and ideas on how to make them yourself. Take a look!
Related Posts:
Lego Movie Party games for kids
LEGO Halloween Costumes for Kids
This post contains affiliate links. We earn a commission if you make a purchase, at no extra cost to you.
After a lot of digging, I came up with a few LEGO Halloween costumes for kids that you can buy already made.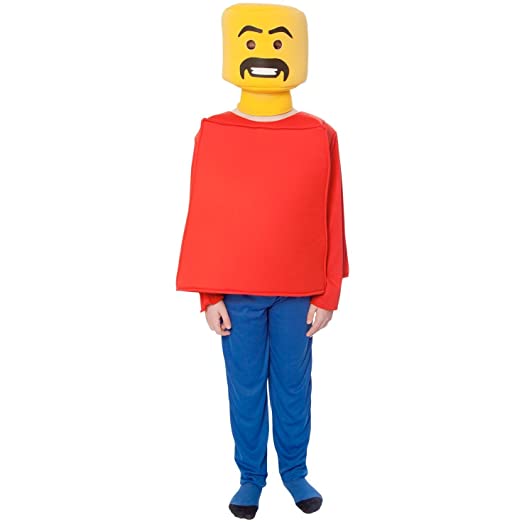 This LEGO costume comes with the Headpiece, Top, Pants, 3 Face Stickers.
It looks like the classic LEGO head that comes with many of the standard sets. You know, the familiar one that we all grew up with, before LEGOs got fancy!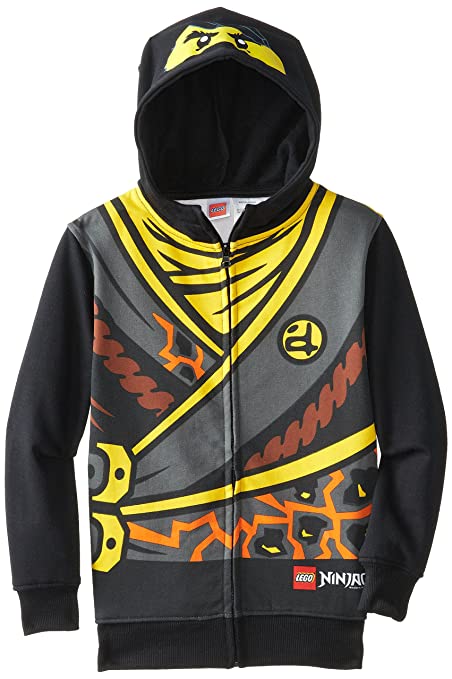 LEGO Ninjago Hoodie
While it's not exactly a costume, it's the perfect way to create your own LEGO Halloween costume without actually making anything.
Pair it with black pants
and a ninja hood
, and you're good to go!
Plus, your child can wear it after Halloween during cool Fall nights. It's machine washable and Officially Licensed.
My son has a green one that he's been wearing for over a year, they hold up really well.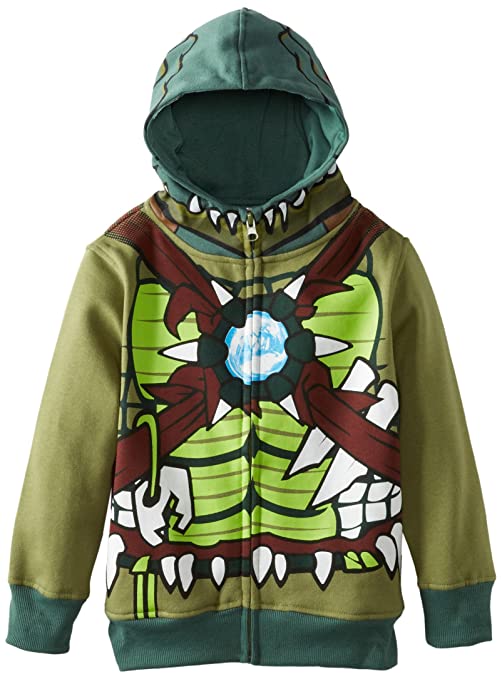 LEGO Chima Crocodile Hoodie
This is another LEGO hoodie that works well as a costume.
Add green pants
and some accessories, like the Legends of Chima Cragger Sword and you have a costume that goes beyond Halloween.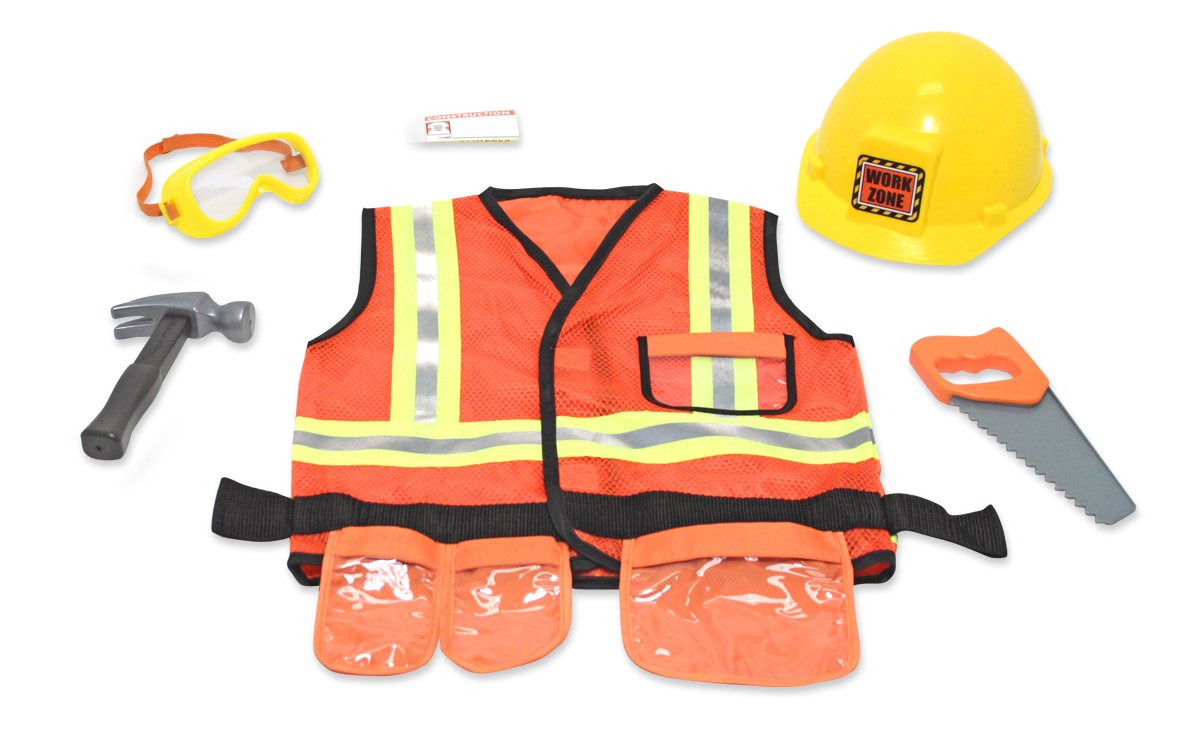 This Melissa & Doug Construction Worker set is really all you need to turn your child into Emmet from the LEGO movie.
If you want it to be more authentic, add the LEGO blockhead from the costume mentioned above. Simply write EMMET on the included name tag and you're good to go!
More ideas:
All you really need to create a Wyldestyle costume is a black hoodie and a black pair of pants.
Use fabric dye (or even just plain paint if you're just wearing it for Halloween) to add a graffiti effect.
Get some colored hair spray
in pink and purple to create the cool hair streaks.
Instructables has a super cool DIY for a LEGO Indiana Jones Halloween costume. It's actually way easier than it looks!
Free LEGO mask printables:
The Review Wire has some free LEGO mask printables that you can use to compliment your other LEGO Halloween costumes.
Paint cardboard boxes and use toilet paper rolls
to create your own LEGO blocks. Pair them with matching pants and a shirt, add a LEGO mask and voila!
Do you have any ideas for LEGO Halloween Costumes that we missed? Share in the comments!