Looking for a fun, easy flower craft for kids? Read on to see how my daughter made this pretty flower! As you know, she is always showing off her creative side by coming up with fun crafts for kids. I can send her off with just a few supplies and she'll come back with something new and exciting every time! This time, I let her flex her crafting muscles with a fun kit from Kid Made Modern. Take a look at what she came up with!
Related posts (all made by my daughter):
Easy Felt Flower Craft for Kids
Affiliate links included. Thank you for the support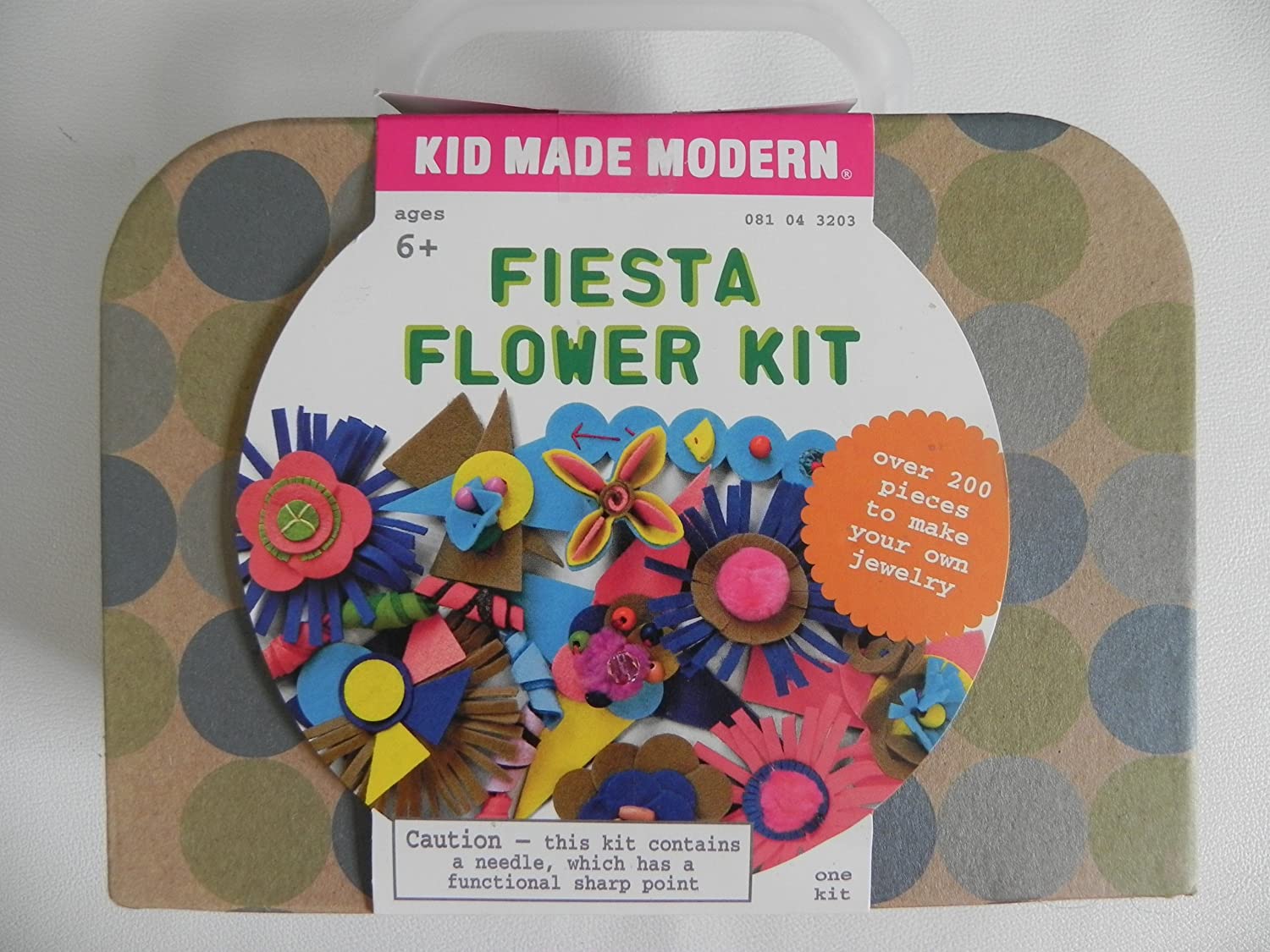 If you don't want to buy the Fiesta Flower Kit, you can also just use regular felt in bright colors.
How to Make this Flower Craft for Kids: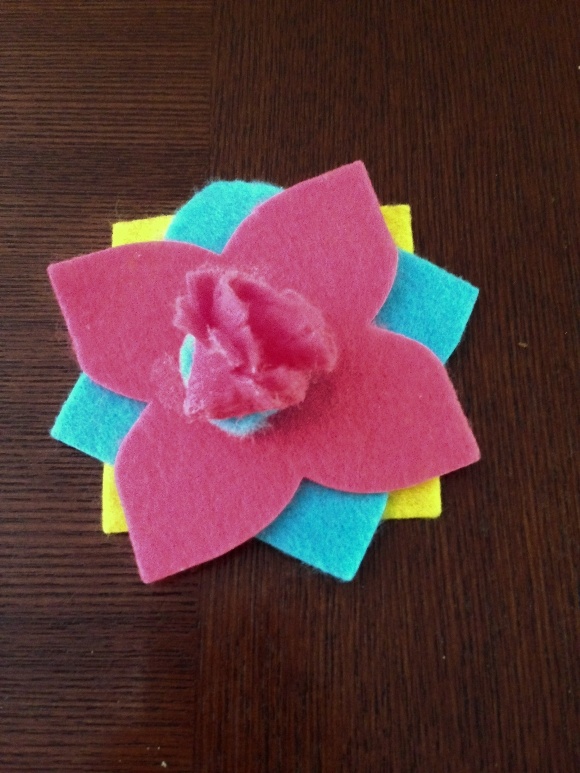 When you use the kit, it's as easy as stacking the flower shapes that you like best and gluing them together. If you're using your own felt pieces, though, simply cut it into several flower shapes first. Then stack and glue. Add a pompom, bead or other embellishment to the top piece for a little extra pizzazz.  That's pretty much it! It doesn't really get any easier than that, does it?
Tips:
Alternate colors to really make them pop. For example, start with a light color, then a darker one, then a vibrant color.
Older children can use a needle and thread to sew the pieces together.
Younger kids may need help cutting flower pieces when using your own felt.
If using your own, save the leftover pieces in your craft kit to use as embellishments for other flower crafts for kids.
Turn your flower craft into a pendant by helping your child thread a piece of jewelry cord through the top of one of the petals.
About the Kid Made Modern Fiesta Flower Kit
First, let me tell you, this isn't a sponsored post. I actually bought this for my daughter because she loves making crafts so much. The kit comes with:
Heavy Cardboard Purse-Type Carry Case with Handle

Over 200 Pieces: 15 Colored Pompoms, 60 Wooden Beads, 150 Felt Pieces

10 Translucent Plastic Round Faceted Beads & 5 Square

6 Different Colored Friendship Threads (5 yds. each) & 2 Metal Needles
Obviously, since it comes with a sharp needle, you need to exercise caution. This is why I recommend using craft glue instead of sewing the felt flower craft shapes together. That way, you can use the kit for younger kids. My daughter loves that the carrying case is so stylish, and I love that it makes cleanup super easy.
What do you think of the Fiesta Flower Kit? Do you have a favorite flower craft for kids?