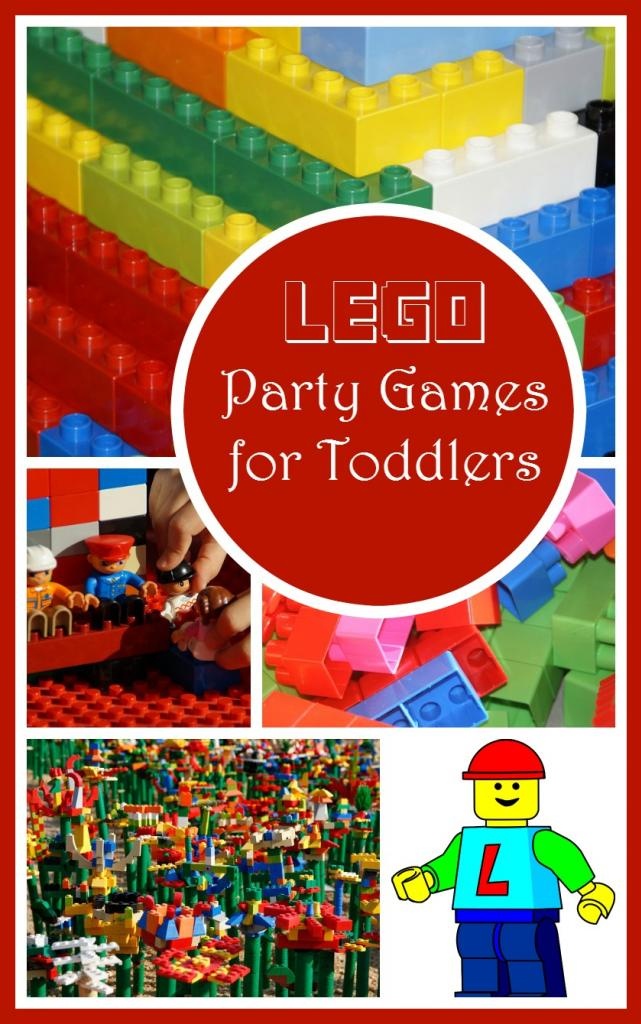 Planning Lego Party Games For Toddlers for toddlers is tricky because toddlers can't actually play with the itty-bitty version of the world's most popular building blocks. Still, with the incredible success of the Lego Movie, tiny tots are just as into the blocks as their older siblings. They want in on the fun too! If you simply switch out the smaller blocks for large Duplo blocks, there's no reason they can't enjoy these fun Lego party games for toddlers!
Lego Party Games for Toddlers
Affiliate links included below.
Before you get started, you're going to need a good amount of large Legos! As mentioned above, we recommend Lego Duplo block. The LEGO DUPLO 10572 Creative Play All-in-One-Box-of-Fun
is a great party set and should give you plenty of blocks to get started!
Tallest Tower: See who can build the tallest tower without it falling over!  Be sure to give them each plenty of space so no one gets hit with a fly away lego!  No injuries please, that makes for a bad party. 
Color Matching: Each tot has a color and they have to grab as many pieces of their color as they can and build something fun!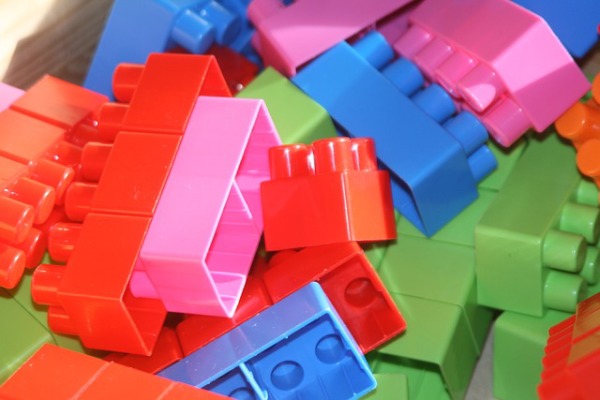 Counting: Legos all have different raised dots on them that help them connect to each other, you know the ones.  Once they all have their respective color piles, ask them to find all the pieces with 4 dots, 3 dots and so on! 
Picture matching: You can find pictures of Lego pieces or draw them yourself.  Dump all the Legos out on the floor and have each toddler find the matching pieces and place them on the paper.
Pin the Head on the Lego guy: Print off or draw a Lego guy yourself, color in his body parts, leaving his head blank.  Make a bunch of cut outs of his head (enough for each toddler at the party).  Follow the rules for 'Pin the Tail on the Donkey"! 
Lego Block finders: Make large Lego blocks out of cardboard or you can wrap cereal and other food boxes in colored paper and hide them around the yard, Easter egg hunt style!  You can even put little treats and goodies inside them. 
Beanbag Lego Toss: Using a cardboard box, cover it in colored paper and instead of the dots on top, cut circles.  Get some felt in different Lego colors, cut 2 each color the same size, be sure to add the dots so they look like Legos!  Fill zip lock bags with rice, place them in between the 2 pieces of felt, and stitch up the sides.  Voila!  A Lego bean bag!   Place a tape strip on the floor and have the tots toss their Lego bean bags into the giant Lego box.
 You really can do anything with a Lego themed party.  Such a timeless toy, it was something you played with and now your kids will play with and enjoy.  Hope this list got the ideas flowing!
Have you thrown a Lego themed party?  Do you have any additional ideas for Lego party games for toddlers?  Post your ideas in the comments below!