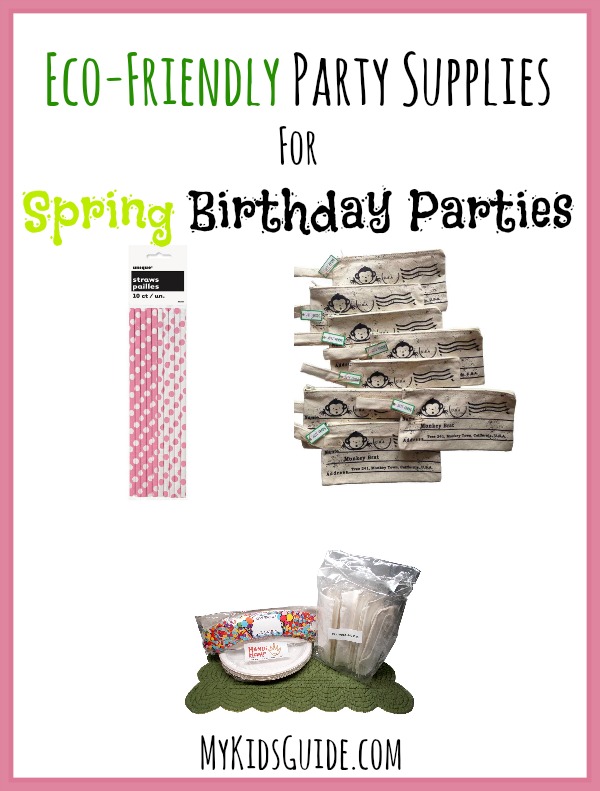 As we try to go green, we want to share these Eco-Friendly Party Supplies For Spring Birthday Parties with you. While these are fairly basic, you can add your own twist to your party to keep it Eco-friendly. We love using things like recycled paper for invitations, decorations and games. Along with these items, you can create a fun birthday party that also follows your goals of becoming more Eco-friendly.
Earth Day Craft for Kids: Fun Earth Day Sign
Eco-Friendly Party Supplies For Spring Birthday Parties
This post contains affiliate links. Thanks for the support.
Paper Straws: These are available in a multitude of colors and designs that are perfect for a Spring birthday party no matter what your theme. Not only are they fun and colorful, they are easy to throw into your recycling bin for dropping off at your local recycling center.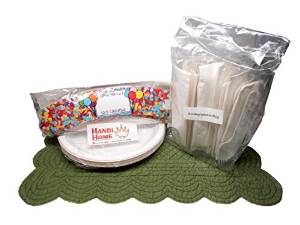 Eco-Friendly Cutlery & Plates Package: This is a great all in one package perfect for parties. Not only do you have Eco-friendly cutlery and plates, you have fun writable Happy Birthday cup sleeves! This is perfect for serving your guests without worrying about having to wash up a ton of dishes after the party.
Eco-Friendly Canvas Pencil Case Party Favors: When you think about a birthday party, you of course need and want to have some great party favors. These canvas pencil cases are Eco-friendly while offering a fun and simple package to tuck in some of your favorite organic treats, along with some pencils, crafts or other fun things to encourage kids to be green.
Recycled Paper Invitations: Create your own birthday party invitations with these recycled paper invitations. Some crayons, paint or chalk can create a beautiful hand written note that invites your guests while remaining Eco-friendly.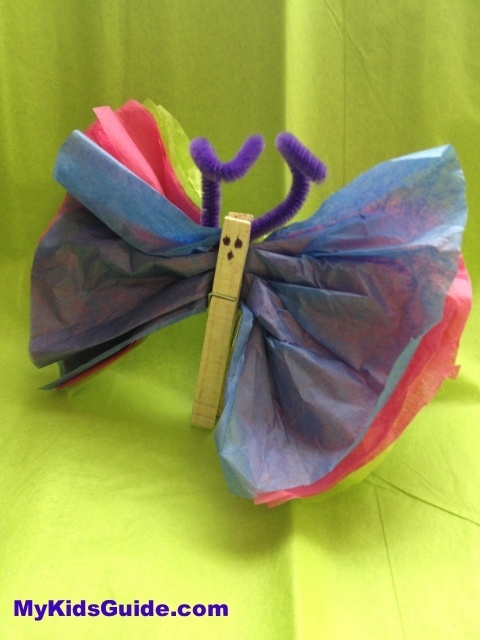 Make Your Own Decorations: From paper mache pinatas to recycled paper tablecloths and greeting posters, you can easily hand paint, stamp or color your own banners, signs and decorations. Pull out the paints or make your own with food coloring, cornstarch and water. Create fun flowers, butterflies, birds and rainbows to celebrate the colors of Spring at your party.
Being Eco-friendly goes farther than just changing from paper towels to cloth. It means making conscious choices in every area of your life to use things that are safer for the earth, and for your family. Creating a fun birthday event is easy with these Eco-friendly party supplies. You can celebrate any birthday in style and with beauty at a reasonable price for your pocketbook and our planet.
What ideas do you have for eco-friendly party supplies for spring birthday parties? Tell us in the comments!