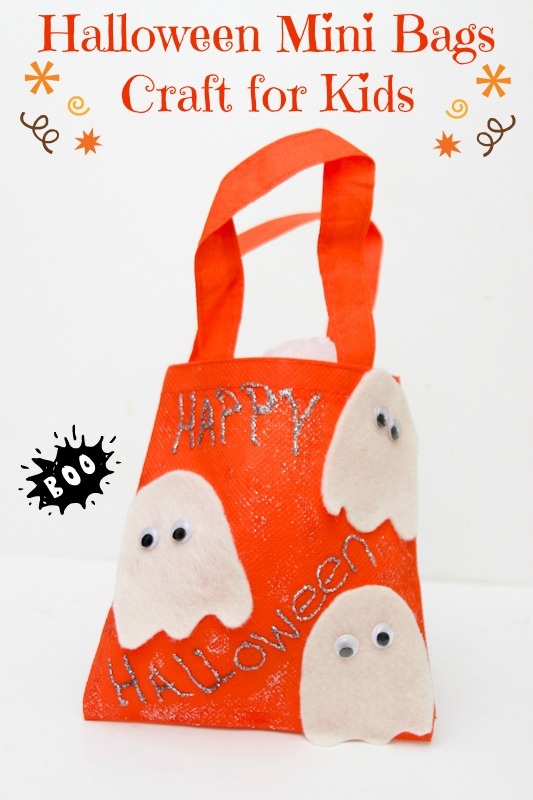 This fun and easy Halloween Bags craft for kids is a great way to get your children excited about the upcoming holiday. We promise they're not too scary! The mini size makes them perfect for your Halloween party! Send kids home with a handful of treats or other goodies. While your kids may need a little bit of help with the cutting, for the most part they can do the majority of this craft on their own. Take a look at how to make these mini Halloween bags.
Mini Halloween Bags Craft for Kids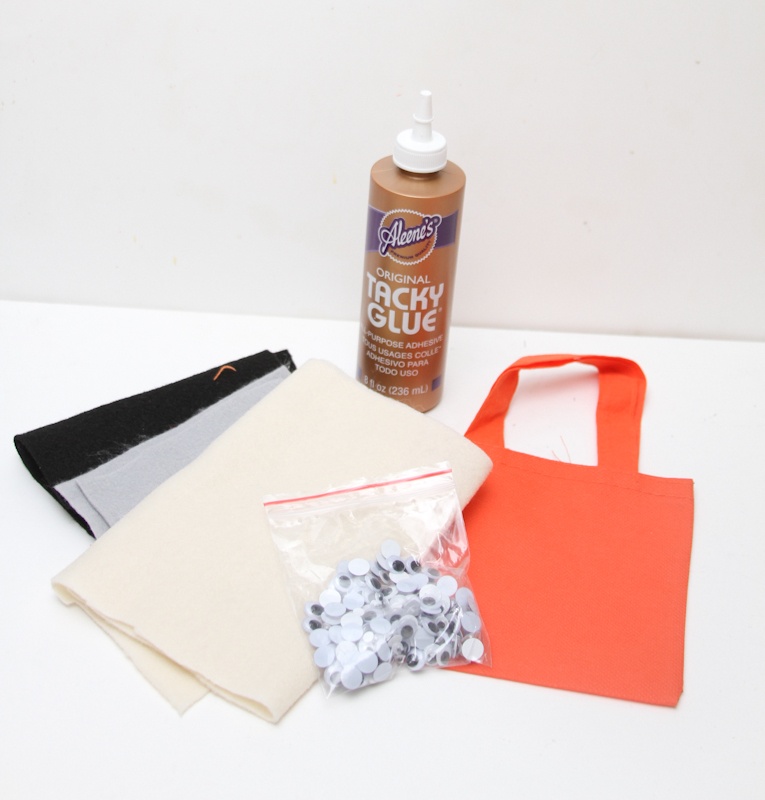 SUPPLIES 
Affiliate links included in supplies collage.
2 orange bags
Black felt
White or cream felt
6 Googly eyes
Silver glitter glue
Colored chalk
Tacky glue
Scissors
Jack O Lantern Mini Halloween Bag Craft Instructions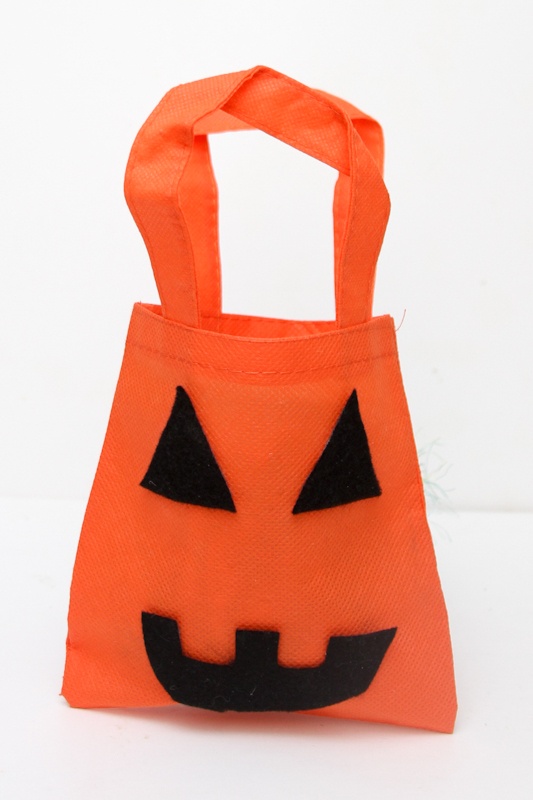 Step 1: On a piece of black felt, using the chalk, draw a pumpkin.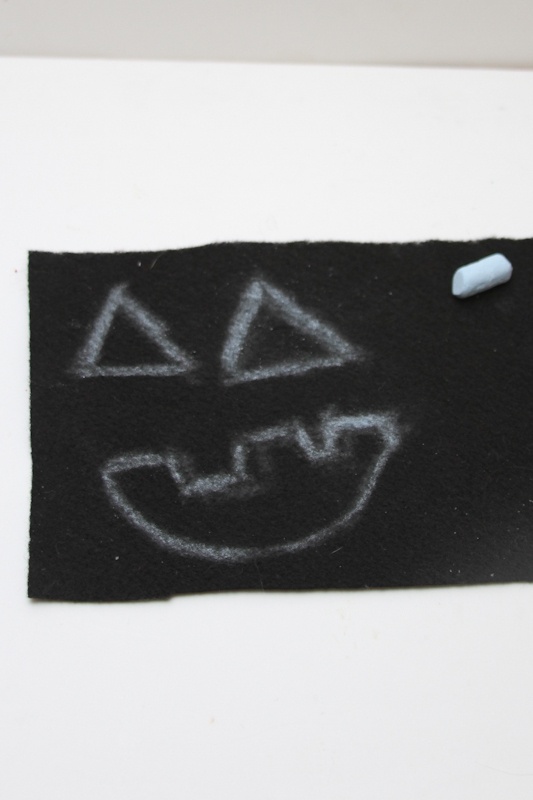 Step 2: Use scissors to cut out the Jack O Lantern shapes.
Step 3: Adhere the black felt shapes to the mini orange bag with the tack glue.
Step 4: Let the bag dry overnight before using.
Step 5: Fill with fun treats.
Ghost Mini Bag Instructions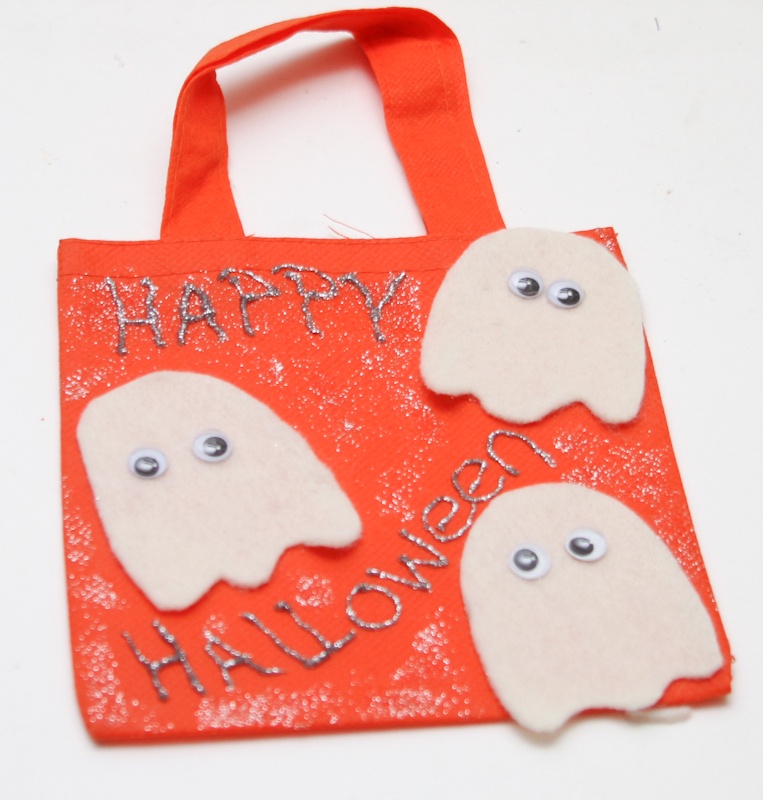 Step 1: On a piece of white or cream felt, use the colored chalk to draw 3 small ghost shapes. Make sure they are not too big. All three shapes need to fit on the font of the mini orange bag.
Step 2: Rub the glitter glue all over the bag to create a glittery background.
Step 3: Use tacky glue to glue 2 googly eyes on each ghost shape. Let dry. Glue the ghost to the bag.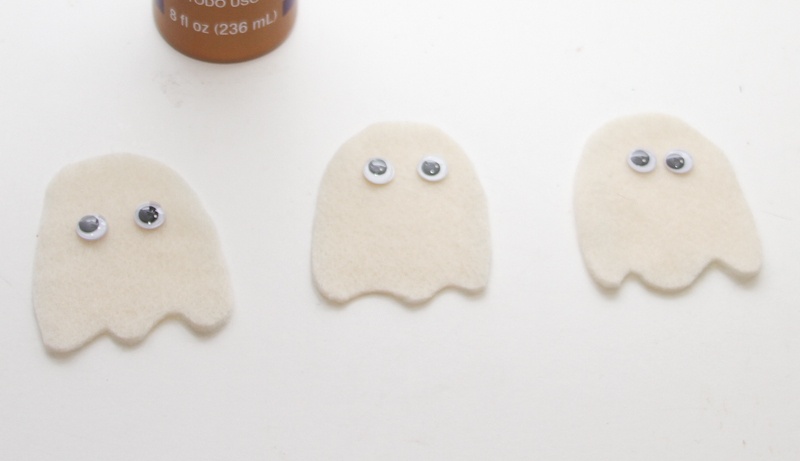 Step 4: Using the glitter glue write 'Happy Halloween' on the bag between the felt ghosts.
Step 5: Let the bag dry overnight.
Step 6: Fill the bag with fun treats.
Aren't they adorable when they're finished? Think about all the fun stuff you can put in them! Of course, they also make super cute Halloween decorations! Looking for more Halloween fun? Check out our Repurposed Toilet Paper Roll Mummy or our Creepy Pipe Cleaner Spider!
What would you put in your finished Halloween bag craft for kids?