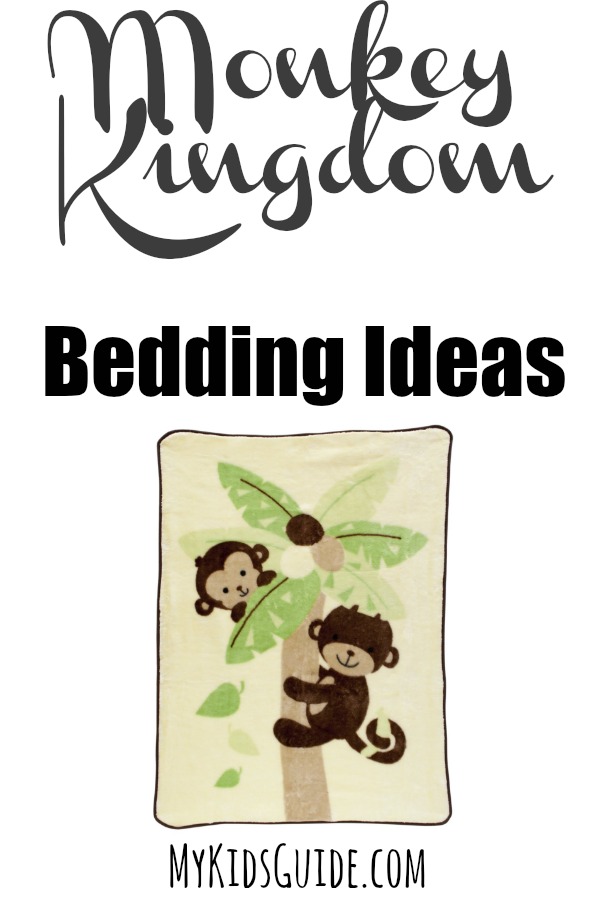 Monkey Kingdom is a great new movie that tons of kids are loving this year, and here are some Cool Monkey Kingdom Bedding Ideas For Kids.  Knowing how to redo your kids bedroom to their current taste without breaking your budget, and making it easy to transition later can be tough.  We have some great tips on how to get your kids rooms Monkey Kingdom themed with ease.
COOL MONKEY KINGDOM BEDDING IDEAS FOR KIDS
This post contains affiliate links. Thank you for the support.
Focus on solid colored sheets, bedding, curtains and rugs.  Quality solid sheet sets are inexpensive and durable.  For a Monkey Kingdom bedding idea, you can use solid brown, green, orange, yellow, blue and even grey.  These colors are commonly found in the jungle and would be reminiscent of the colors of the Monkey Kingdom movie.  They are also versatile should your kids change their room theme later on. We love this multi-colored comforter set that has all of the key colors that would match a Monkey Kingdome bedding theme.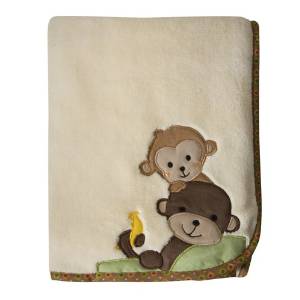 Use accent pieces like movie posters, themed throw blankets, pillows or stuffed animals.  Check with your local movie theaters for free movie posters you can easily frame and hang to add some theme to the bedroom.  Another fun concept is to use their stuffed animals to decorate their bed with.  Jungle themed animals, especially monkeys in this case will bring the theme together easily. We also love these lush jungle print throws that will bring the monkey theme together.
Don't forget to look at lighting and wall hangings that may be easy to switch out later without spending a ton of money. Add simple accents like fun pictures of monkeys you print, color and frame in inexpensive dollar store frames to the walls as a simple accent to bring the theme together.  A bamboo or reed lamp shade can give a feel of animal life or jungle that will also be functional.  Choose fun pieces that accent the room and help you to make the room complete without spending a ton of money.
Getting to Know the Monkey Kingdom Characters
These tips for finding and buying cool Monkey Kingdom bedroom ideas for kids will help you give them a fun themed bedroom that can easily be changed out for a different theme later.  By investing in mostly solid colored linens and using accent pieces to bring the theme together, you are creating a much easier way to change their bedroom theme later on.  Solid colors can easily be used in a multitude of themes.
Do you have any other Monkey Kingdom bedroom ideas for kids? Tell us in the comments!