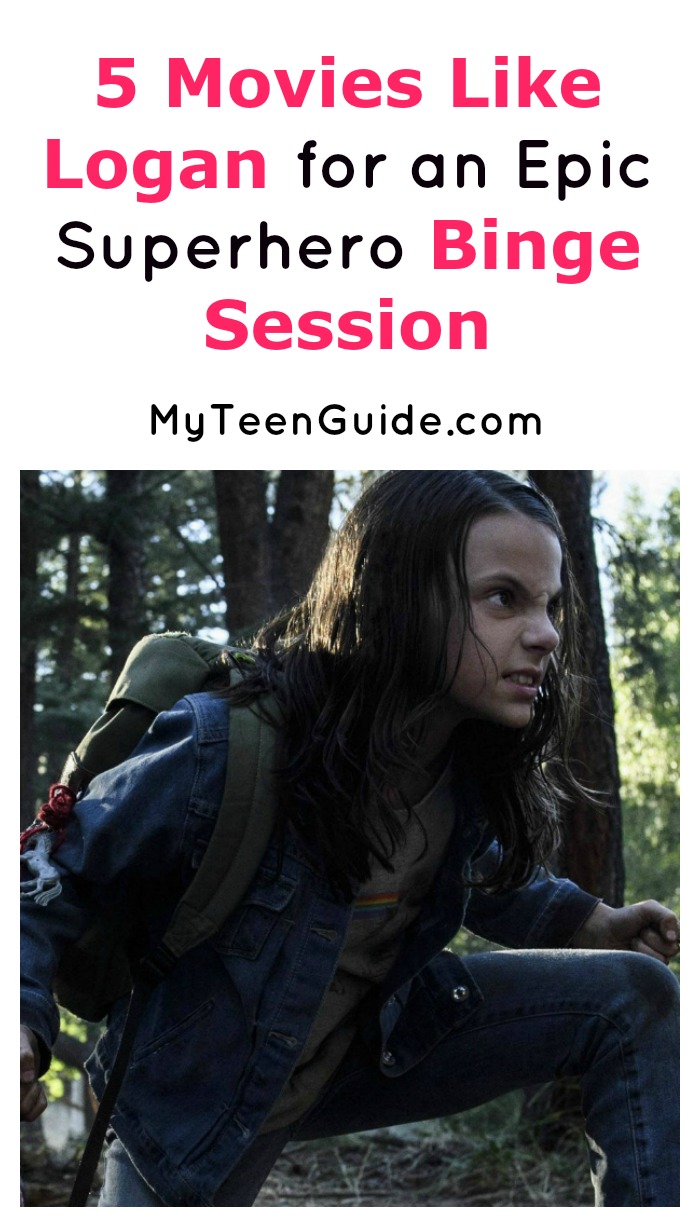 Looking for more exciting movies like Logan to watch after you've caught the newest Wolverine flick in theaters this weekend? We've got you covered! These five flicks are perfect for a superhero binge session! If you haven't already read our movie trivia about it, Logan is a superhero movie that will hit movie theaters on March 3, 2017 . It is the 10th movie in the X-Men movie series and the 3rd movie in the Wolverine movie series. In Logan, we see Logan/Wolverine as older man, caring for Charles Xavier/Professor X and helping a young mutant named Laura Kinney, who is being hunted by dark forces. Here are some awesome movies like Logan.
5 Awesome Movies Like Logan
Affiliate links included below. Thanks for your support!
Van Helsing
Van Helsing
is a 2004 movie that features action, adventure and dark fantasy. The character of Van Helsing was inspired by the character Abraham Van Helsing, a vampire hunter, from the 1897 book titled Dracula by Bram Stoker. The movie showcases the life of Gabriel Van Helsing, a famed monster hunter, who is tasked with stopping Count Dracula from using one of Dr. Victor Frankenstein's creations for sinister purposes. Van Helsing stars Hugh Jackman as Van Helsing, Richard Roxburgh as Count Dracula and Samuel West as Dr. Frankenstein.
The Wolverine
The Wolverine
is a 2013 superhero movie that showcases the Wolverine character from Marvel Comics. It is based on the Marvel Comics Limited Comic Book Series, Wolverine, by Frank Miller and Chris Claremont. The movie centers on Wolverine, who is sent to Japan by Yashida, an old friend, along with Yukio, a deadly mutant assassin. The Wolverine stars Hugh Jackman as Logan/Wolverine, Haruhiko Yamanouchi as Yashida and Rila Fukushima as Yukio.
X-Men: Days of Future Past
X-Men: Days of Future Past is a 2014 superhero movie that features the X-Men characters from Marvel Comics. It is the sequel to the 2006 movie X-Men: The Last Stand as well as the 2011 movie X-Men: First Class. In this movie, Wolverine is sent 50 years into the past to try and change the course of history. X-Men: Days of Future Past stars Hugh Jackman as Logan/Wolverine.
Mad Max: Fury Road
Mad Max: Fury Road
is a 2015 action movie that is the 4th movie in the Mad Max film series. The other 3 movies are the 1979 Mad Max, the 1981 Mad Max 2 and the 1985 Mad Max: Beyond Thunderdome. The movie centers on Imperator Furiosa, a woman who tries to flee from Immortan Joe, a cruel leader, with the help of five females (The Splendid Angharad, Capable, Toast the Knowing, The Dag and Cheedo the Fragile; Max Rockatansky, a drifter and Nux, a war boy. Mad Max: Fury Road stars Charlize Theron as Furiosa, Hugh Keays-Byrne as Joe, Rosie Huntington-Whiteley as Angharad, Riley Keough as Capable, Zoe Kravitz as Toast, Abbey Lee as Dag, Courtney Eaton as Cheedo, Tom Hardy as Max and Nicholas Hoult as Nux.
Doctor Strange
Doctor Strange
is a 2016 superhero movie that is based on the Doctor Strange character from Marvel Comics. It is the 14th movie in the Marvel Cinematic Universe film series, with the 1st one being the 2008 movie Iron Man. The movie focuses on Stephen Strange, a former neurosurgeon, who was involved in an auto accident that ended his career, as he enters the world of magic and alternate dimensions. Doctor Strange stars Benedict Cumberbatch as Stephen Strange.
Settle in with these five movies like Logan for an epic weekend on binging on the biggest, baddest superheroes around! Don't forget the movie snacks!
Do you have any other favorite movies like Logan? Share below!