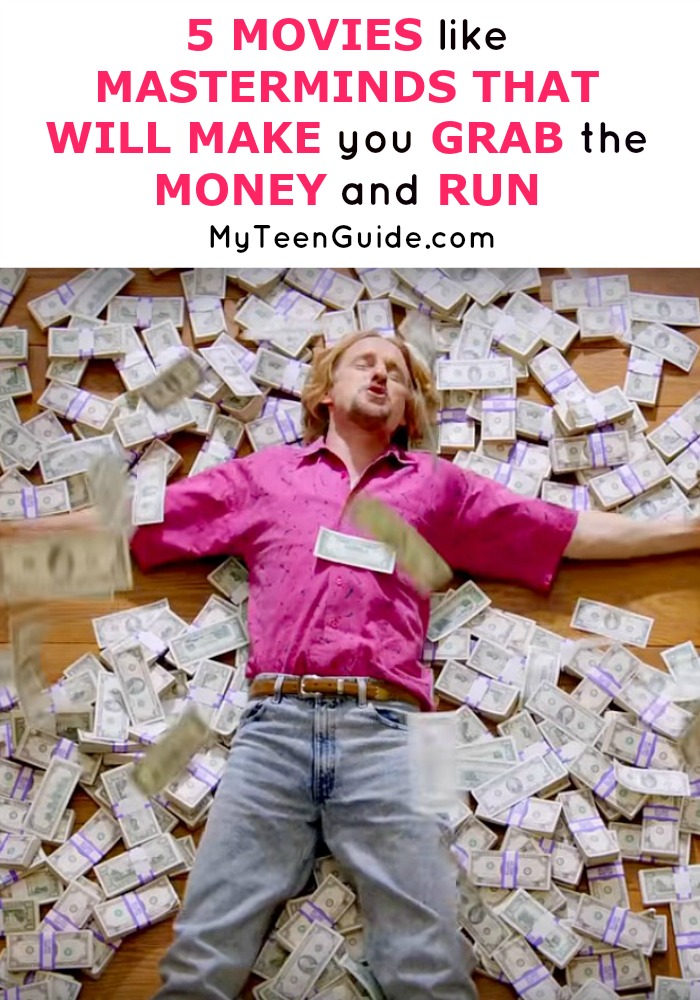 This new comedy heist movie looks downright hilarious, and you may find yourself wondering what other funny crime movies like Masterminds you can watch. It's just robbing a bank, how hard can it be right? Haha! While I think Masterminds has a fresh take, there is no shortage of funny movies with people stealing money! After all, even the best people sometimes are swayed to a life of crime when they start seeing dollar signs, even if they are very smart criminals! These are the movies to kick back with on a Friday when you need to unwind and laugh, check out these movies like Masterminds below! (Pssst! If you haven't heard about Masterminds, yet I included the trailer just for you!)
5 Movies Like Masterminds That Will Make You Grab The Money And Run
https://www.youtube.com/watch?v=AHyTqu4QaCo
Masterminds is an upcoming heist comedy movie that is based on the Loomis Fargo Bank Robbery that occurred in Charlotte, North Carolina on October 4, 1997. Masterminds stars Zach Galifianakis as David Scott Ghantt, Owen Wilson as Steve Chambers, Kristen Wiig as Kelly Campbell, Jason Sudeikis as Mike McKinney, Kate McKinnon as Janice and Leslie Jones as FBI Agent Scanlon. Here are some other awesome movies like Masterminds.
Related: 5 Of The Very Best TV Shows Like Chuck That You Didn't Know About
Ocean's Eleven
Ocean's Eleven is a 2001 comedy heist movie that is a remake of the 1960 film of the same name. It is the first in a series of three films, with the other two being the 2004 Ocean's Twelve and the 2007 Ocean's Thirteen. The film focuses on Danny Ocean, who plans to rob three casinos in Las Vegas at the same time, along with his 11 accomplices. Ocean's Eleven stars George Clooney, Brad Pitt, Elliott Gould, Andy Garcia, Matt Damon, Casey Affleck, Bernie Mac, Scott Caan, Eddie Jemison, Don Cheadle, Carl Reiner and Shaobo Qin.
Snatch
Snatch is a 2000 crime comedy movie focuses on two storylines that intertwine together. The first plot deals with searching for a diamond that has been stolen. The second plot focuses on Turkish, a boxing promoter, who is under the thumb of Brick Top, a ruthless crime boss. Snatch stars Jason Statham, Stephen Graham, Alan Ford and Brad Pitt.
We're the Millers
We're the Millers is a 2013 comedy movie about David Clark, a marijuana dealer, who must smuggle the drug from Mexico to pay off his debt to his drug supplier. In order not to look suspicious at the airport, David creates a fake family that includes a stripper, Rose O'Reilly, a runaway, Casey Mathis and neighbor Kenny Rossmore. We're the Millers stars Jason Sudeikis, Jennifer Aniston, Emma Roberts and Will Poulter.
Flypaper
Flypaper is a 2011 comedy movie that focuses on Tripp, who finds himself stuck in the midst of two robberies at the same bank, as he tries to protect Kaitlin, a teller at the bank that he is secretly in love with. Flypaper stars Patrick Dempsey and Ashley Judd.
Mad Money
Mad Money is a 2008 comedy crime movie that is loosely based on the 2001 movie titled Hot Money. The movie is about three women, Bridget Cardigan, Nina Brewster and Jackie Truman, who are employed at the Federal Reserve Bank. The trio devises a plan to steal worn-out money from the bank that is slated for destruction. Mad Money stars Diane Keaton, Queen Latifah, and Katie Holmes.
So tell me, are you a fan of the funny criminal who can't quite get the job done right? What do you think of these movies like Masterminds? Tell me down in the comments!
Image via trailer