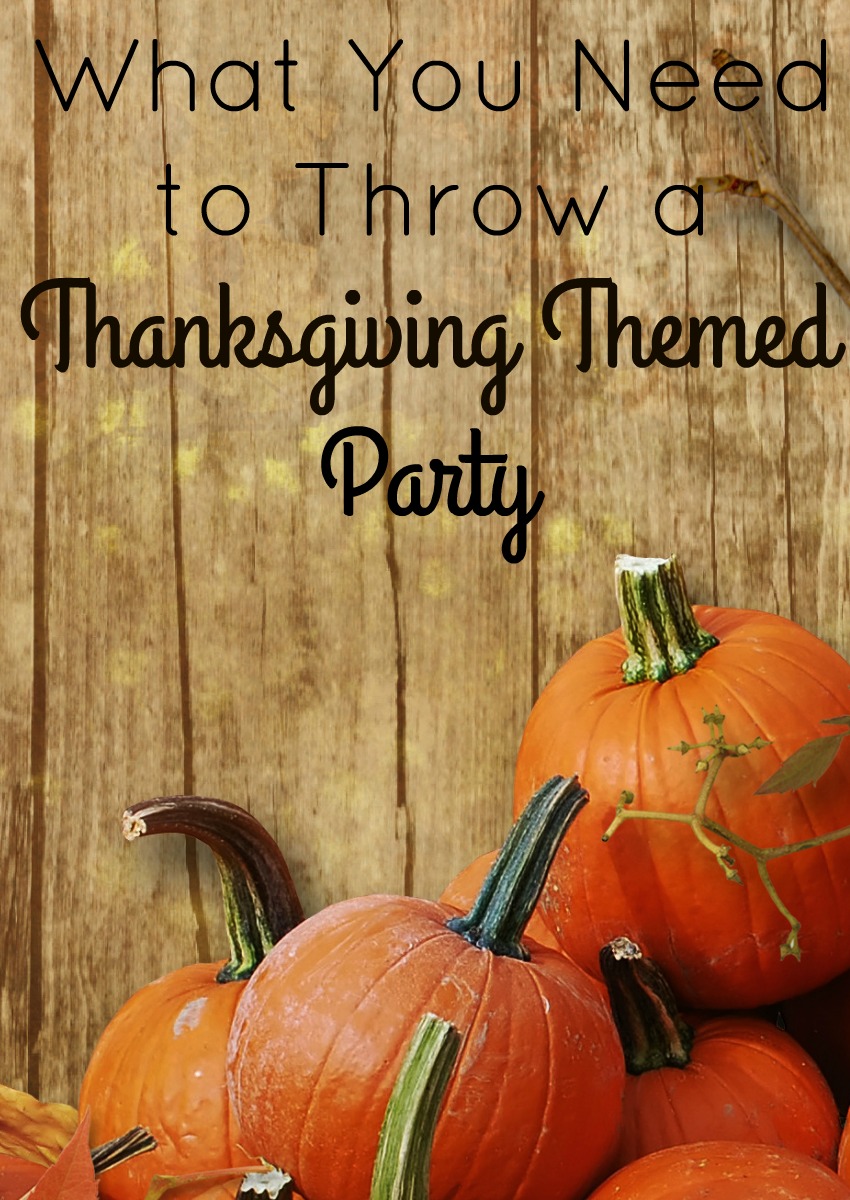 When you throw a Thanksgiving themed party for your friends this year, you want to be sure you have all the supplies you need to make it memorable, yet keep with the spirit of the season.  You are going to need a bunch of pumpkins, apples, and paint.  Oh and don't forget your phone, for lots of selfies!  Here is a list of 5 things that will make your Thanksgiving themed party stand out.
Thanksgiving Party Supplies You Need
This post contains affiliate links.
Photo Props:  If you haven't done a photo booth yet you are missing out on all the fun!  All you need to set it up is a long sheet or other piece of fabric.  You can decide if you want to keep the background white or get a Halloween inspired print with orange and white stripes or purple.  Photo props are so fun to do with your friends! Think of all the fun selfies you will have.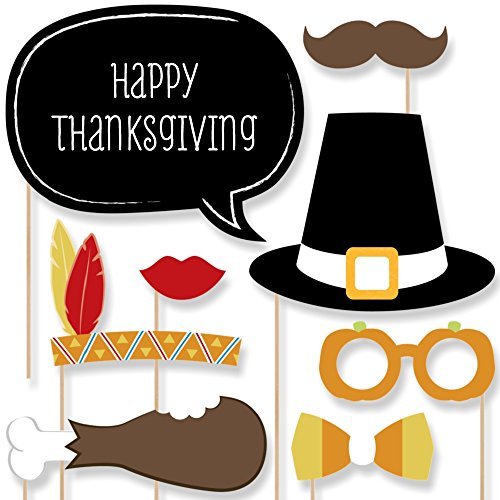 Painting Station: I love those tiny little pumpkins!  They are so festive and decorative as they are, but how fun would it be to have a little painting station?  Set out small bowls with googly eyes, some loose glitter, plastic spider rings (if you cut half of the ring part off, the prongs should stick into the pumpkin) and then some paint.  Glow-in-the-dark paint would be fun too!
Thanksgiving Bingo: It is not just an old lady's game!  You can make your bingo boards out of Thanksgiving stickers.  This time of year I am always seeing fun sparkle pumpkins and scarecrows.  Use those in place of your numbers, and then to mark off your spots use candy corn (no one is going to eat it anyways right?)  You can have a fun prize for the winner too, like 'The Golden Pumpkin' that you can spray paint before your party.
Bobbing for Apples: It wouldn't be Thanksgiving party if you didn't bob for apples!  A big bucket, water and apples is all you need.  Depending on how big your bucket is, you can have a few people do this at one time.  Be sure to time how many they can get in 30 seconds.  You might want to wear your waterproof mascara that day!  
Pumpkin Dip Bowl: Clean out pumpkin, find a small bowl that will fit inside (or your dip will end up having a slight pumpkin taste), add dip, and veggies and pita chips to the outside.  Everyone always ends up around the veggie dip bowl, but this is one they will be talking about.  And when your party is over, your pumpkin is already gutted and ready to be carved!
Themed parties are so fun, and you just might be starting a fun tradition with your friends!  I know I have never been to a Thanksgiving themed party, but I might start hosting one.  It is such a gorgeous time of year, with all the warm colors, family and friends.
 Have you thrown a Thanksgiving party like this before?  What were some things you did, or if you haven't what are some things you might do?  Share your ideas below in the comment section!