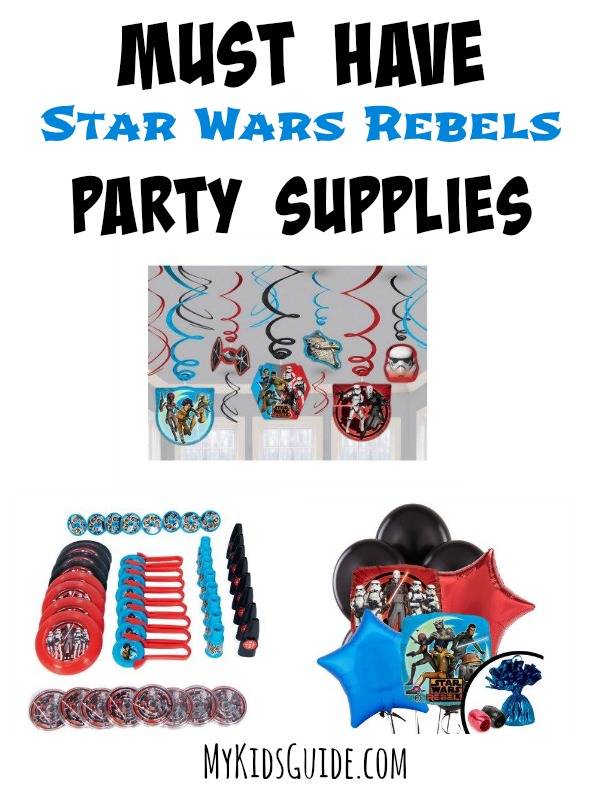 Every Jedi needs these Must Have Star Wars Rebels Party Supplies at their next party or event!  From party favors to banners and tablecloths, you can celebrate in style with your favorite Jedi masters using these great party supplies.  Combine with classic blue and black solid colored balloons an streamers for a perfect party decoration.
MUST HAVE STAR WARS REBEL PARTY SUPPLIES
Star Wars Plastic Tablecover:  This is perfect for accent table or even your gift table.  Fun themed  the hot Star Wars colors will go perfectly with your treats, cakes,and gift wrap.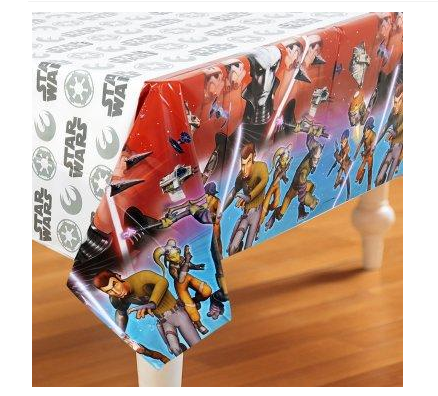 Star Wars Rebels Ultimate Party Favor Pack:  This package has all of the best fun toys and games for party favors.  Perfect for sharing during the party or tucking into the party favor boxes to send home with your guests.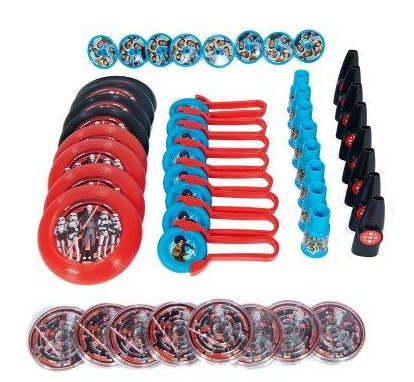 Star Wars Rebels Plates:  Serve up special cake and treats to give your Jedi's more strength in the Force on these fun themed plates!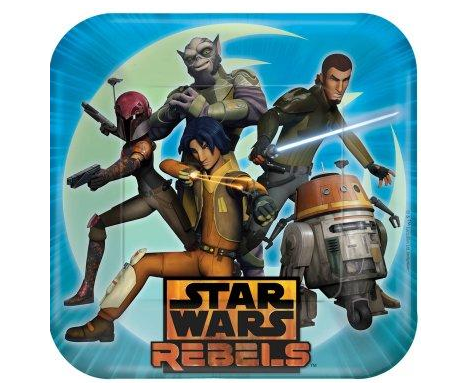 Star Wars Rebels Swirl Decorations:  Hang this streamers and decorations around the room to show off all of the popular characters including the always late to the game Storm Troopers!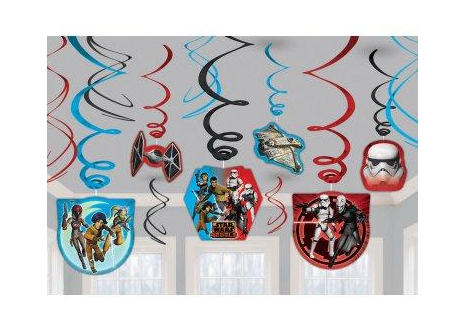 Star Wars Rebels Happy Birthday Banner:  This is the perfect banner to hang on the front porch or above your gift table at your next Star Wars themed birthday event.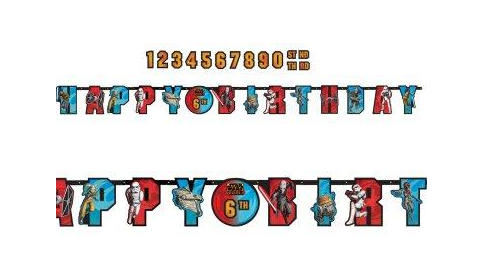 Star Wars Rebels Balloon Bouquet:  Pair these great foil balloons with your classic solid ballloons throughout the room to give the kids something fun to take home after the party.  Balloons are always a favorite at birthday parties for kids of all ages!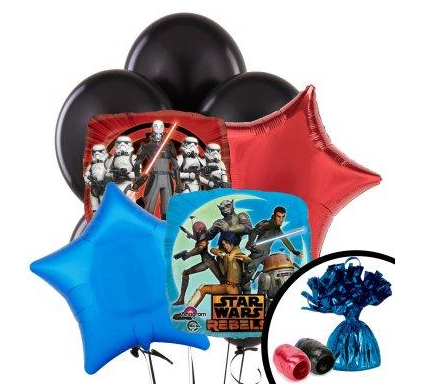 Star Wars Rebels Napkins:  Wipe up those messes or clean kids sticky faces and hands with these cute Star Wars Rebel themed napkins!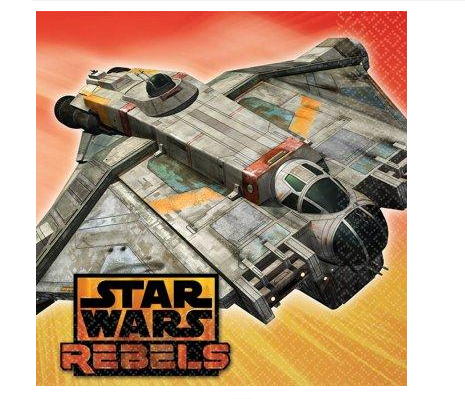 Star Wars Rebels Paper Cups:  Mix up your favorite gallactic punch to serve up in these great paper cups!  We love using blue fruit punch and lime shebert for a fun and tasty punch kids will love drinking!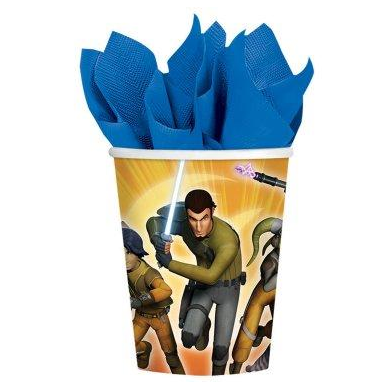 Star Wars Rebels Favor Box:  Grab these pre-filled favor boxes to give to guests.  Add your own personal touches to make them the perfect gift to send home with your guests after your fun Star Wars Rebels party!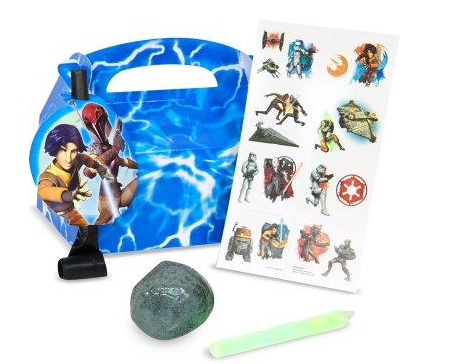 No young Jedi will go without when you host a party with these great Star Wars Rebels party supplies.  Make sure to have your light sabers handy, and don't forget to create tons of tasty treats that are sure to keep your guests satisfied while they strengthen the power of the Force to fight of the evil in the empire!
Have you ever hosted a Star Wars party? What were your must-have party supplies?