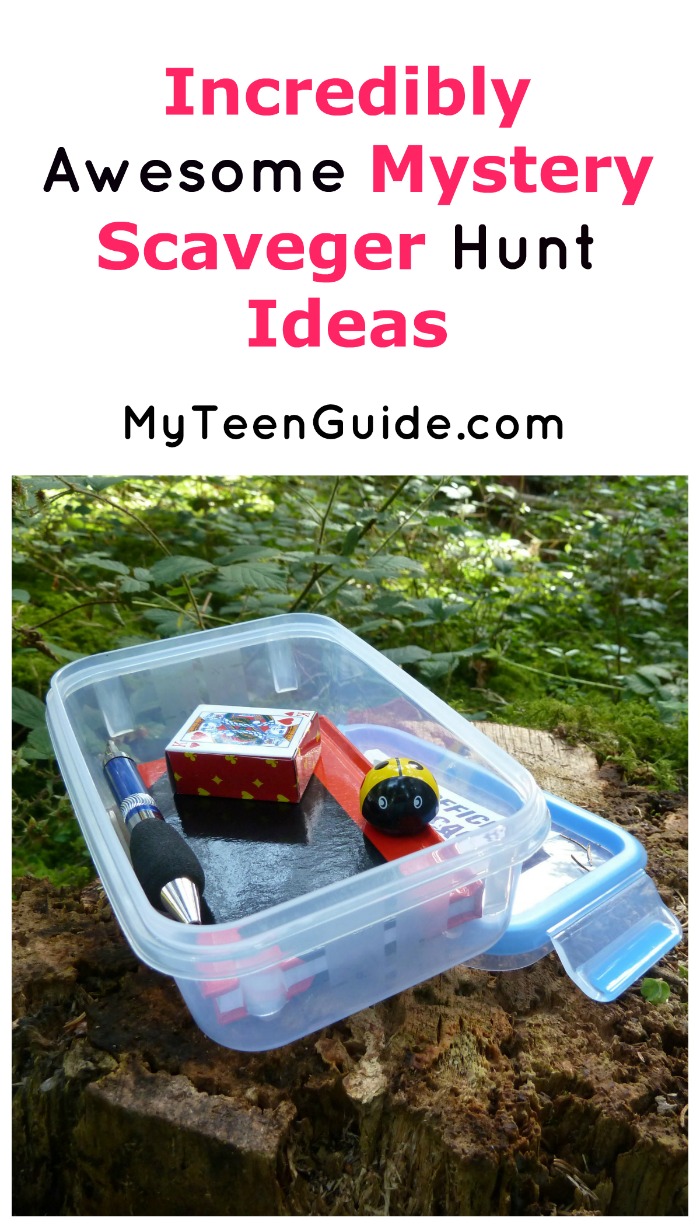 Looking for an awesome party idea that will get your guests active, help break the ice between new and old friends and just really make sure that everyone has a blast? These mystery scavenger hunt ideas should do the trick! You can do it as a stand-alone event or as a shorter party game, make it as simple or as grand as you want. It requires a little planning in advance, but even that part is fun!
Mystery Scavenger Hunt Ideas
 Neighborhood Scavenger Hunt
If you happen to live in a neighborhood where you know a lot of people, consider hosting a neighborhood scavenger hunt. This involves having your friends knock on neighbor's doors to get the things on the list. Remember, items can be as simple as a bottle of water, the front page of the newspaper, a safety pin or a nickel. Your list doesn't have to be complicated at all.
Road Trip Scavenger Hunt
Road trip scavenger hunts are a great way to pass the time, especially on long trips. A fun example of this is a license plate scavenger hunt. Award a prize to the first person who sees a license plate from each of the 50 states.
If that is a bit too easy for your squad, how about a more challenging road trip mystery scavenger hunt idea? Before you head out, make a list of things you might expect to see along the way, both in the car and out. Examples include a pine-scented air freshener in a public restroom, a car broken down on the side of the highway, kids fighting in the back of a family car.
Indoor Scavenger Hunt
An indoor scavenger hunt is a great option for a rainy day. Again, you can make it as complicated or as simple as you want. Just declare certain rooms off limits right away (you may not want guests tromping through your messy bedroom!). This is a perfect mystery scavenger hunt idea if you're just doing it as a quick party game to pass a little time between the main events.
Scavenger Hunt Lists
Googling the term "scavenger hunt lists" will bring up tons of ideas and actual lists that you can print out and distribute to participants. This is particularly helpful if you've never hosted a scavenger hunt before and don't really know what to add to the list of objects to find.
With this information at your disposal, it's a great time to start planning a scavenger hunt of your own. Whether it's for a birthday celebration or just something fun to do, you really can't go wrong with this type of event.
Have you ever hosted a mystery scavenger hunt? Share your great ideas in the comments!