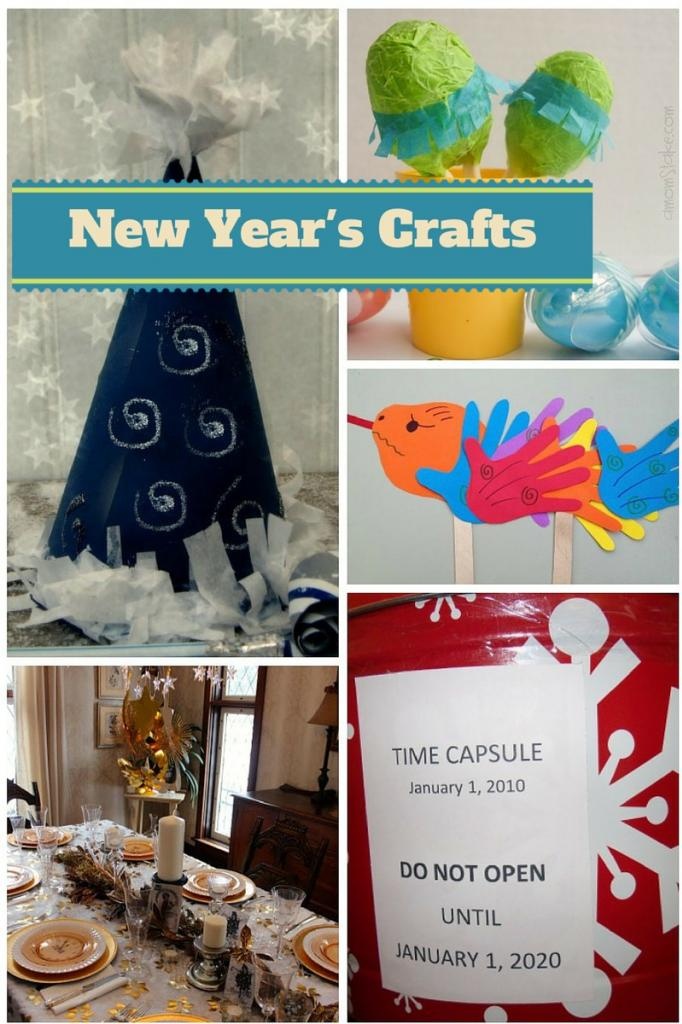 Looking for a fun way to countdown to midnight on the big day? Check out our favorite New Year's Craft for Kids! Whether you let the munchkins stay up until the big ball drops or plan your own fake "midnight" festivities and send them off to bed at 8, these crafts are a great way to welcome in the new year.
New Year's Crafts for Kids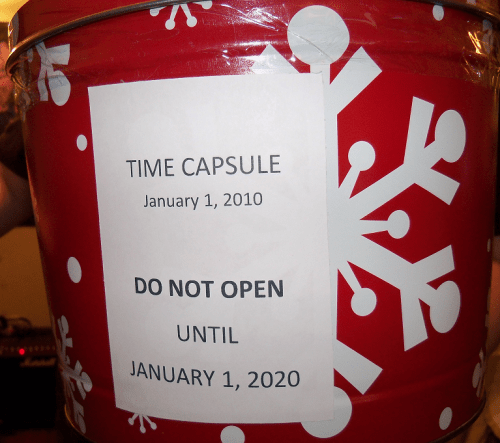 Prepare for next year's festivities (or next century's) by making your own time capsule! Follow the directions, then seal it up and set a date in the future for your family to open it. You could decide to do it when your youngest graduates high school, when your oldest gets married or even when your first grandchild is born! Totally up to you!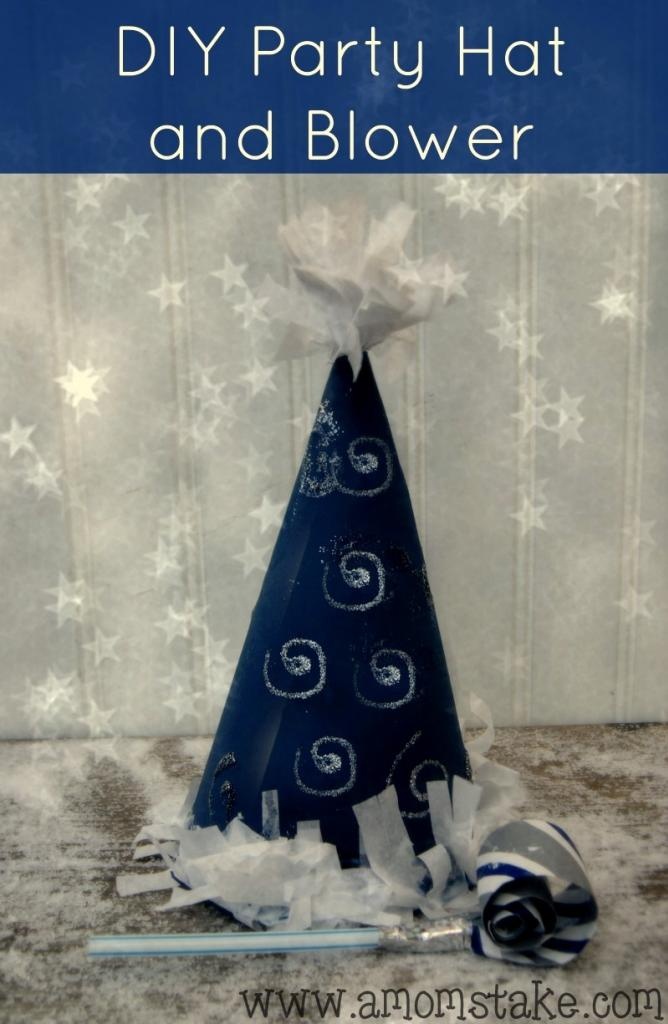 You can't have a party without a party hat, right? This one from A Mom's Take is actually a hat AND a blower! Talk about fun!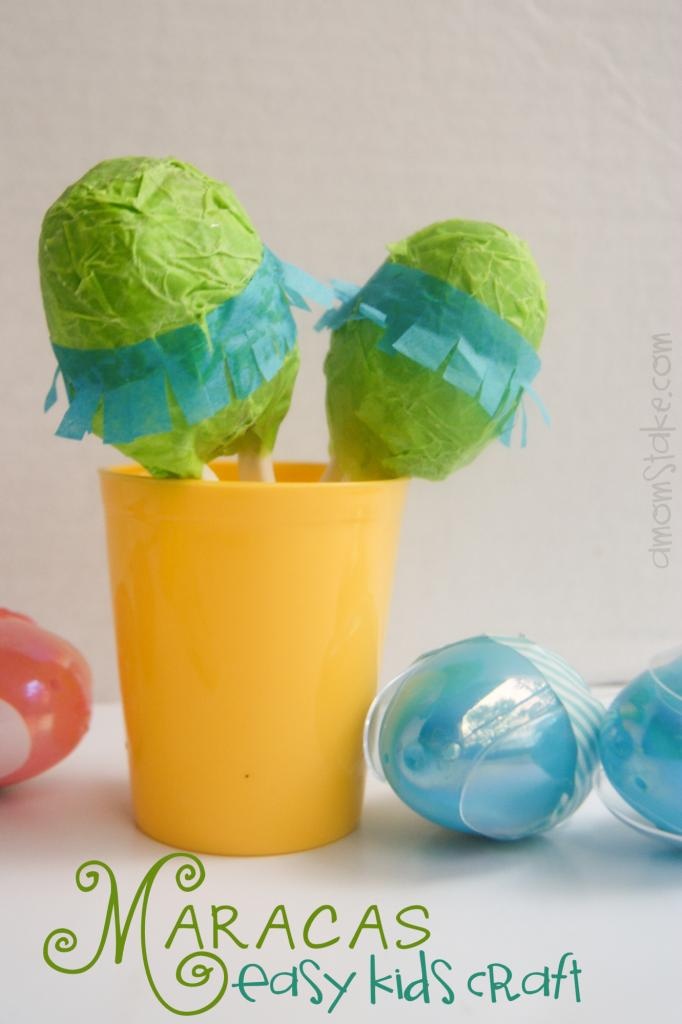 Let's keep the noise maker fun going with a set of easy maracas! Shake it, baby! These are so cool, even the adults will want some. Have your kids make enough to go around!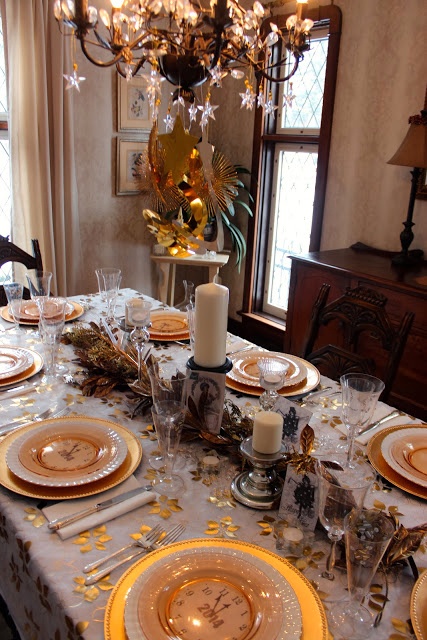 This Golden New Year's Table isn't so much a craft itself as a beautiful decor idea that you can use to inspire New Year's Eve crafts for kids. The clock plate, for example, could easily be crated using gold plates and a stencil.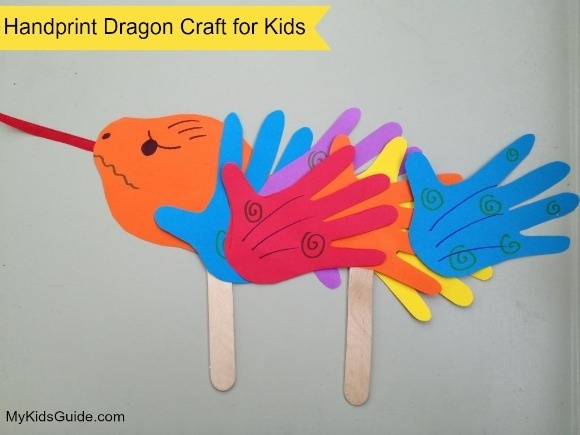 Teaching kids about different cultures is important, so we're including our Chinese New Year craft on this list of fun New Year's Crafts for kids! Plus, we think it's just a really fun idea!
There you have it! Five fun and super cute New Year's crafts for kids! What are you waiting for, the ball to drop? Grab your favorite craft supplies and get crafting! Happy New Year!
Do you have any favorite New Year's Craft for kids? tell us in the comments!