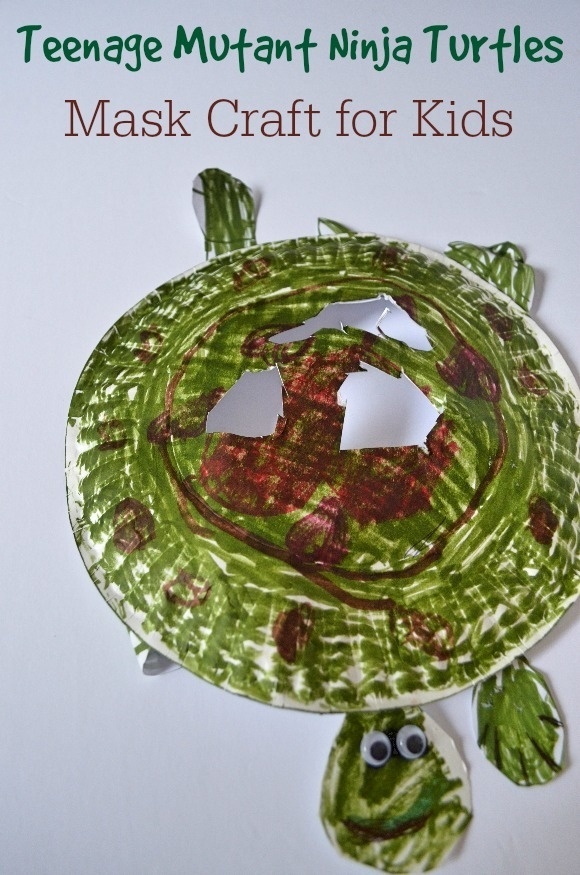 As we are hosting a Ninja Turtles week to celebrate the release of the new Teenage Mutant Ninja Turtles movie, I thought I would make a Ninja Turtles craft with my daughter. I browsed Pinterest for ideas and I stumbled on an easy Ninja Turtle Paper Plate craft for kids. We had the supplies on hand and my daughter was eager to make a Ninja Turtle craft. I showed her the original picture,which is basically a paper craft in the shape of a turtle.
With all the supplies on hand, she went to her room and starting crafting. She did not need any directions other than the original picture. The result? A unique Ninja Turtles Mask craft made for kids by kids. totally different from what I expected. She said: "I wanted a Ninja Turtle mask not a paper plate!" Huh, guess she was right! So how did she make this Ninja Turtles Mask craft for kids? Read on!
Ninja Turtles Craft for Kids
Supplies needed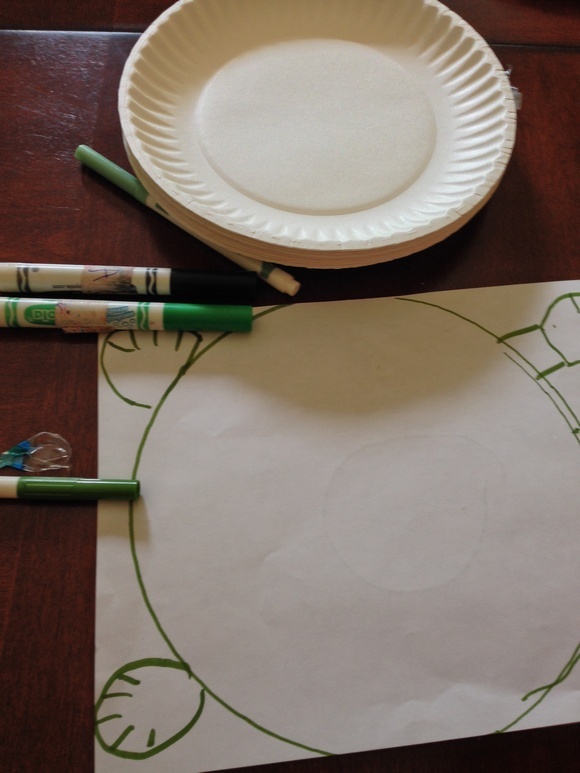 1 Paper plate (affiliate link)
1 paper (for the head)
Green coloring pens
scissors
eyes
Glue
How to make this Ninja Turtles mask craft for kids
First color the paper plate in green. You can use paint but my daughter refused
Cut holes for the eyes and for the mouth
On the paper, draw a head and feet for the turtle
Color them
Glue them to the paper plate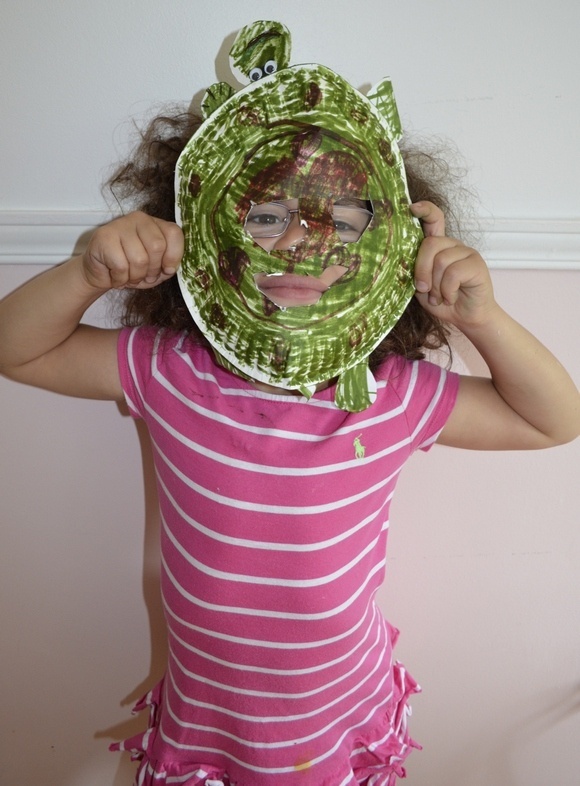 Voila. As easy as that. Not what I expected or told her to do  but isn't it this what we love about kids: their creativity? We love when kids take an idea and run with it, put their own spin on it. After all, the whole point of craft time isn't just to keep kids occupied, it's to let them use their imagination! So why not give your kids the supplies for this Ninja Turtles craft and see what they come up with!
Looking for more fun movie-themed crafts? Check out a few of our favorites:
Are you planning to see the new Teenage Mutant Ninja Turtles movie? Do you have any Ninja Turtles craft ideas?