We received a complimentary product to facilitate this Ozobot review. All opinions are our own.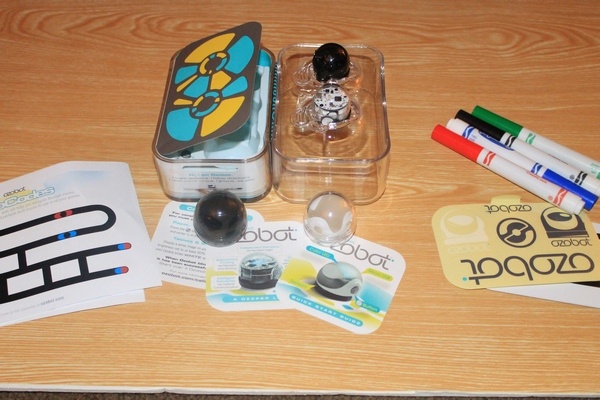 Looking for a unique gift idea for kids this holiday season? Something totally unexpected that is both educational and incredibly fun? You absolutely HAVE to check out Ozobot! Trust me, these little bots won't just enthrall your kids, they will capture your heart too!
My son, Jacob, desperately wants to learn programming. He's asked me to download several different programs and help him figure them out. The problem? I'm a little lost. I rock when it comes to figuring out basic computer issues, but I've never understood the coding behind everything. When I read about Ozobot, I thought it would be a great way to teach both of us the basics.
Ozobot Review: Teach Kids the Magic of Robotics & Coding
Ozobot is so many things, it's hard to describe it in one brief description. It's a tiny robot with an itty-bitty yet super powerful "brain." It's a game, a teaching tool, a puzzle. It's just plain cool. It's also not really an "it" once you get to know it! I refer to Ozobot as "him" or "them," since I got the Ozobot Double Pack. Ozobot just has his own personality, it's hard to keep calling him an it!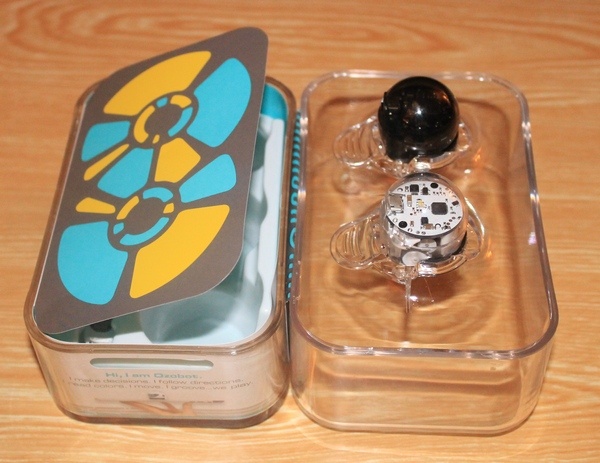 Getting started with Ozobot was way easier than I thought it would be. Jacob and I took them out and followed the super easy directions on calibration. Honestly, after that, I didn't even really read the directions at first. I just turned them on and set them down on top of the maze. I wanted to see what would happen.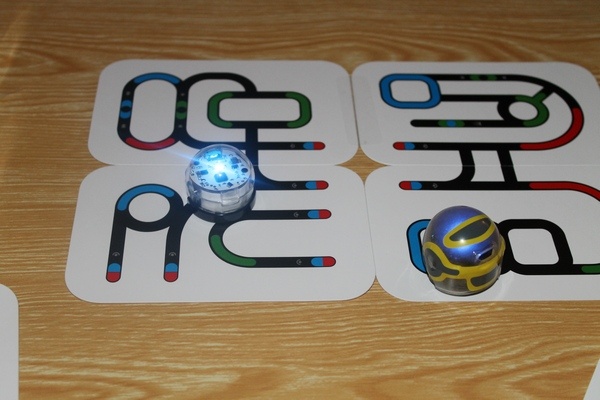 You may notice that one of our Ozobots is wearing a cute helmet. It's actually one of two limited-edition skins that comes in the Double Pack. I left my other Ozobot "naked" to show off the inner workings during play.
How does Ozobot teach coding?
So here's the really fun and cool part: how Ozobot teaches coding. From what I'm learning, all coding is boiled down to a simple set of commands. The structuring of those commands determines how a program works. I'm sure that's an incredibly basic and vague description of coding, but like I said, it's not my strong point. At nine, my son already has a better grasp on it and he's only been at it for a couple of weeks.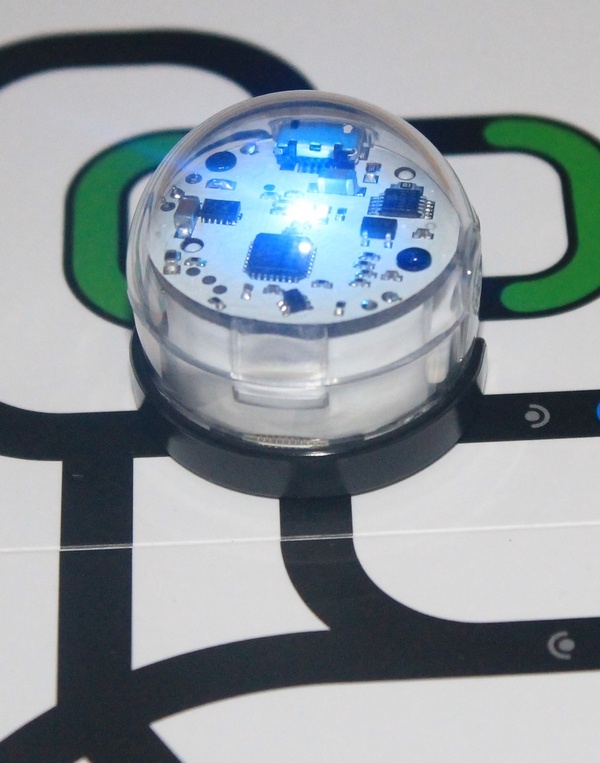 Ozobot reads OzoCodes, which are created using red, green and blue colors for the codes themselves, and black for calibration and the "track." So, say, you want to tell Ozobot to speed up or slow down. You would use one of these codes:

You can either draw out a map and color in the codes on a sheet of paper (or poster board, if you want to go big) or you can use your tablet or iPad. Unfortunately, the apps weren't compatible with my version of Android tablet. No worries, though, because you can still have a TON of fun without the apps. If you need help getting started with creating awesome tracks, you can download plenty of racetracks, puzzles and mazes from the Ozobot Gamezone.
I made a video, but I was trying to show off the cool colors of Ozobot and it came out very grainy. Check this one out instead, from the Ozobot makers:
Jacob and I are still practicing our coding skills. We plan to make a giant Ozobot track to show off to his cousin at Thanksgiving. I'll update this post when that is done! Right now, though, we've been having so much fun learning how Ozobot works and trying him out on the premade tracks. That's one thing I really love about Ozobot, he's not just a "play once and done" toy for kids. He's a project, something you can work on together over time and hone your skills. He becomes a fun hobby, all the while teaching both you and your child about basic programming codes.
Ozobot is recommended for kids ages 13 and up because it does require some patience to learn. However, at 9, Jake had no problem learning it along with me. It really depends on your child. My son is very into technology. I recommend making Ozobot a family project. You can even enlist younger siblings by having them help choose the codes for Ozobot to follow.
Visit the Ozobot website to learn more and purchase this cool gift idea for kids.   For more great news and info, like Ozobot on Facebook, follow them on Twitter, subscribe on YouTube and check out their Pinterest board.
Ozobot Giveaway
Love this Ozobot review and need your own? Enter below for a chance to win an Ozobot and start teaching your kids about robotics and programming! Giveaway is open to US residents and ends on December 10th.