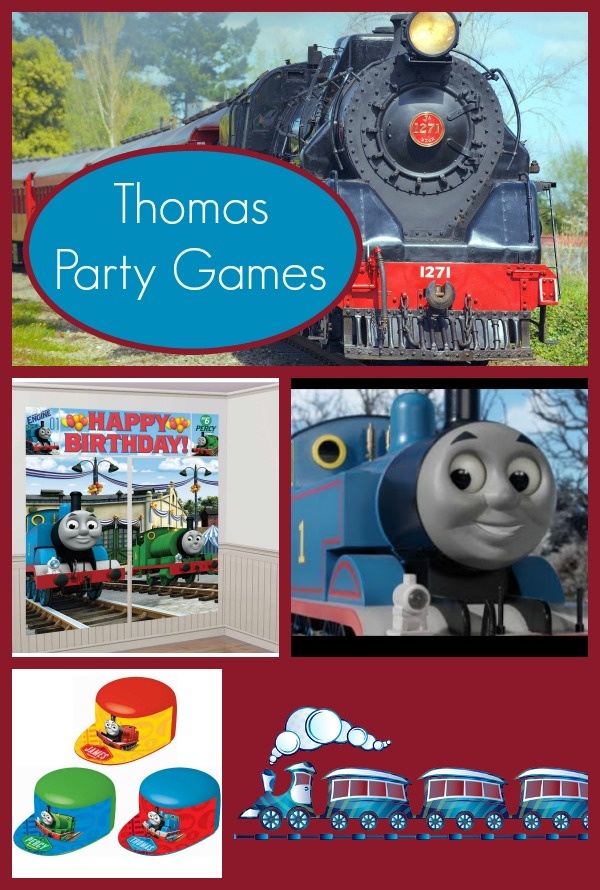 Looking for a few fun Thomas the Train party games for kids for your little one's birthday bash? Read on for a few of our favorites!
Do you have a little one who loves Thomas the Tank Engine and his friends? If your next kiddie party is supposed to center around this fun choo choo and his friends, you will need a few party games. Check out these fun ideas that are sure to please your little train lover.
Thomas the Train Party Games for Kids
Affiliate links included below. Thank you for your support!
Use construction paper to create a large Thomas engine. Cut out a "1" and play "Pin the 1 on Thomas." If you're not feeling the artistic vibe to create your own, we recommend the Thomas the Tank Scene Setter from Birthday Express. It not only works as a great decoration, but provides the perfect backdrop for your Thomas the Train party games for kids.
Sir Topham Hatt Says
This game is like "Simon Says" except it's "Sir Topham Hatt." Choose one child to be STH or ask an adult to do the honors. Instruct the children that they can only do the actions if they hear "STHatt says…"
Photo Booth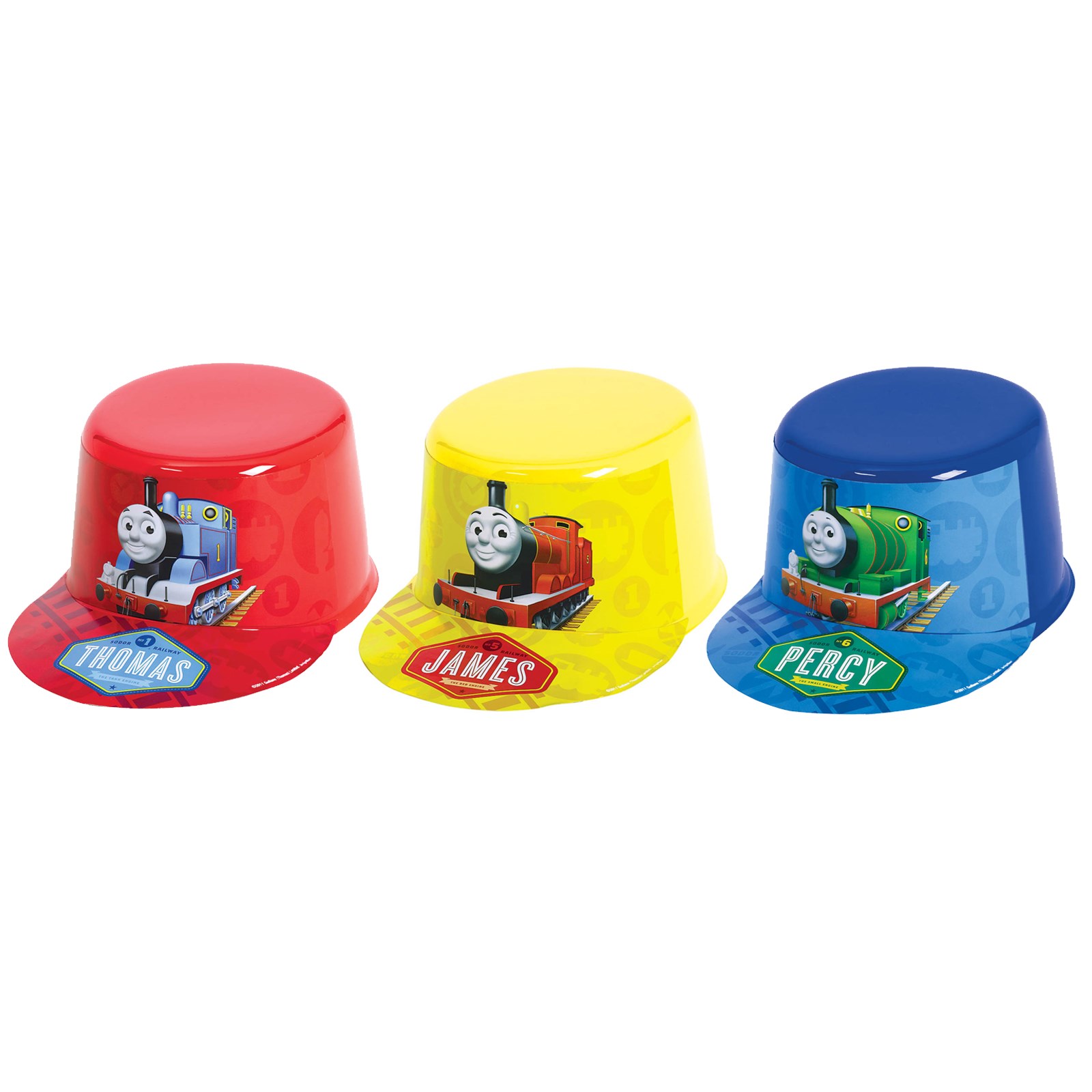 Kids love to get their pictures taken and providing a Thomas & Friends photo booth for snapshots is a great activity for a Thomas party. Use cardboard boxes and colored paper or paint to create a Thomas engine and some other train cars. Let kids sit in the boxes then snap some pictures. Find some engineer hats and bandanna to add to the photo booth. Enlist another adult to take photos with a digital camera then download and print out a picture for each child to take home with them at the end of the party.
Create a Photo Frame
You've taken pictures at the Thomas photo booth, so now the kids need photo frames for their pictures. Check at a local craft store for cardboard picture frames to decorate or find colorful foam frames. Provide markers, stickers and other decorative elements for the kids to decorate their frames with.
Make Homemade Bubbles to Take Home
Kids love to create and do experiments. This fun activity may be a little messy (do it outside!), but the party guests and guest of honor will love it. Let the kids help create a big batch of homemade bubbles that they can play with at the party then take home with them.
Use a bucket or a large pitcher for this project. Mix 6 cups of distilled water and 1 cup of dish soap (Joy works great) in the bucket, then stir until it's all combined. Try not to stir so much that you create soap bubbles. Add 1/4 cup of light corn syrup to the mix then stir gently. Divide the bubble mixture into small jars or containers that the kids can take home with them.
Use red or blue pipe cleaners (Thomas colors!) to create a bubble blower. Twist a large circle on one end then roll up a smaller circle on the other end to hold the bubble wand.
Give the kids some time to try out their bubbles. This may be a great end-of-party activity.
Thomas & Friends is a great theme for a small child's birthday party. These games are easy fun and don't require a great amount of preparation for Mom and Dad.
Do you have any other great Thomas the Train party games for kids? Tell us in the comments!