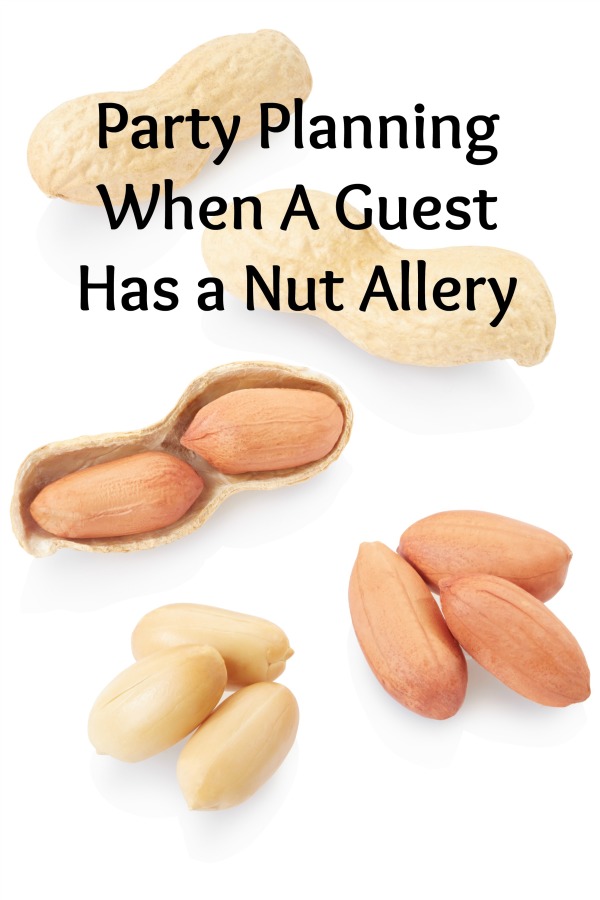 Finding out one of your guests has a nut allergy can throw a snag into your party planning, but we have some great tips to help you make sure all your guests have a fun yet safe time! The best way to keep your party planning on track is to understand exactly what it means to have a nut allergy. We'll cover that, plus give you ideas on how to avoid potential dangers for your little party goers!
Plan an Amazing Party for Kids from Start to Finish
Party Planning When One of Your Guests Has a Nut Allergy
Peanuts and tree nuts are different, so be sure you know what your guest is allergic to.  When in doubt, it might be best to avoid them altogether.  The Food Allergen Labeling and Consumer Protection Act (FALCPA) requires that all packaged products that contain peanuts or tree nuts as an ingredient say so on the label.  So when you are shopping for cake or cupcake ingredients, read the labels to be sure you are not purchasing anything made with peanut or tree nut ingredients.  That definitely makes party planning a lot easier, doesn't it?
How serious is it?  It is a very common allergy, and very serious.  You may have heard that your child can not bring anything peanut related to school, because a classmate has an allergy.  But why?  Well, that allergic student can have a very severe, potentially fatal reaction!  Of course he would have an EpiPen at school, but the idea is to avoid having to use it.  The reason for avoidance of peanut products in schools is because even close contact can cause a severe reaction.  For example, a child gets peanut butter on her fingers and then unknowingly rubs her eye or puts her fingers in her mouth (which we all know kids do!) and now she has had a reaction, her throat is closing and she is having trouble breathing and this all happened so quickly!  See why it's just best to avoid peanut products all together?
Here is some more information on party planning around both nut allergies:
Peanuts: If you are throwing a party and a guest has a peanut allergy, you want to be sure to avoid the following: artificial nuts, beer nuts (well they are kids, so lets avoid these anyways), anything with peanut oil (you would have to read a label), ground nuts and mixed nuts.  This isn't the entire list, but you get the idea.  Feel free to Google an entire list.  SInce it is a party, you should be aware that many pastries and other baked goods have peanuts in them in one form.  Read the package!!  If you have a guest with a peanut allergy, just avoid anything peanut-related.  It is safest that way!

Tree nuts: This list might be something you might not have at a party for kids, but it is definately worth knowing and keeping in mind.  Not to mention that if you have a tree nut allergy, chances have it you are peanut allergic too.  You want to avoid the following: walnuts, almonds, hazelnuts, cashews, pistachios, and Brazil nuts.  Of course, again, this group is not all inclusive, but gives you an idea as to what tree nuts are.

Party planning when one of your guests has a nut allergy is not impossible.  Get in touch with the parents and ask questions.  Surely they have thrown parties for their child, and had cake and such without issues.  They more than likely can help make suggestions for you to make it easier and fun for everyone. Besides, food isn't the only attraction at a party! Plan some awesome party games and the kids won't even miss all the treats if you have to leave some out!
 Do you have a child with a nut allergy?  Have you had to bake or prepare food for someone with a nut allergy?  Post your party planning experience below!