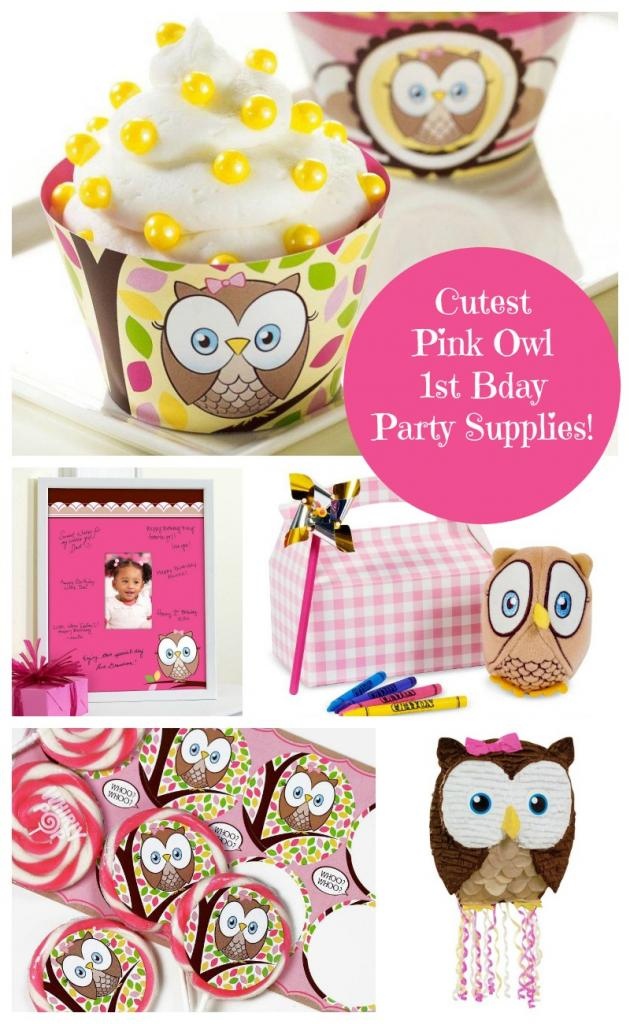 I was browsing Birthday Express for ideas for cute 1st birthday party supplies when I came across their "Look Whoo's 1 Pink Party" theme. Oh. My. Goodness. The cuteness! Oh, the cuteness! I HAD to share this with you, in case you haven't seen it yet. It is the most adorable 1st birthday party theme I've ever seen! I wish I had seen it before my niece turned 1, I would have bought everything for her little party we had here! I'm not usually one to gush over pink, but this theme really just uses the color as an accent for the insanely adorable little owl girl.
Read More: First Birthday Party Games for an Epic Party
Pink Owl 1st Birthday Party Supplies
This post contains affiliate links. Thank you for your support.
First, you can see the entire Look Whoo's 1 collection here. Everything is insanely adorable, right down to the napkins. I'll show you a few of my favorites though!

Look Whoo's 1 Pink Balloon Bouquet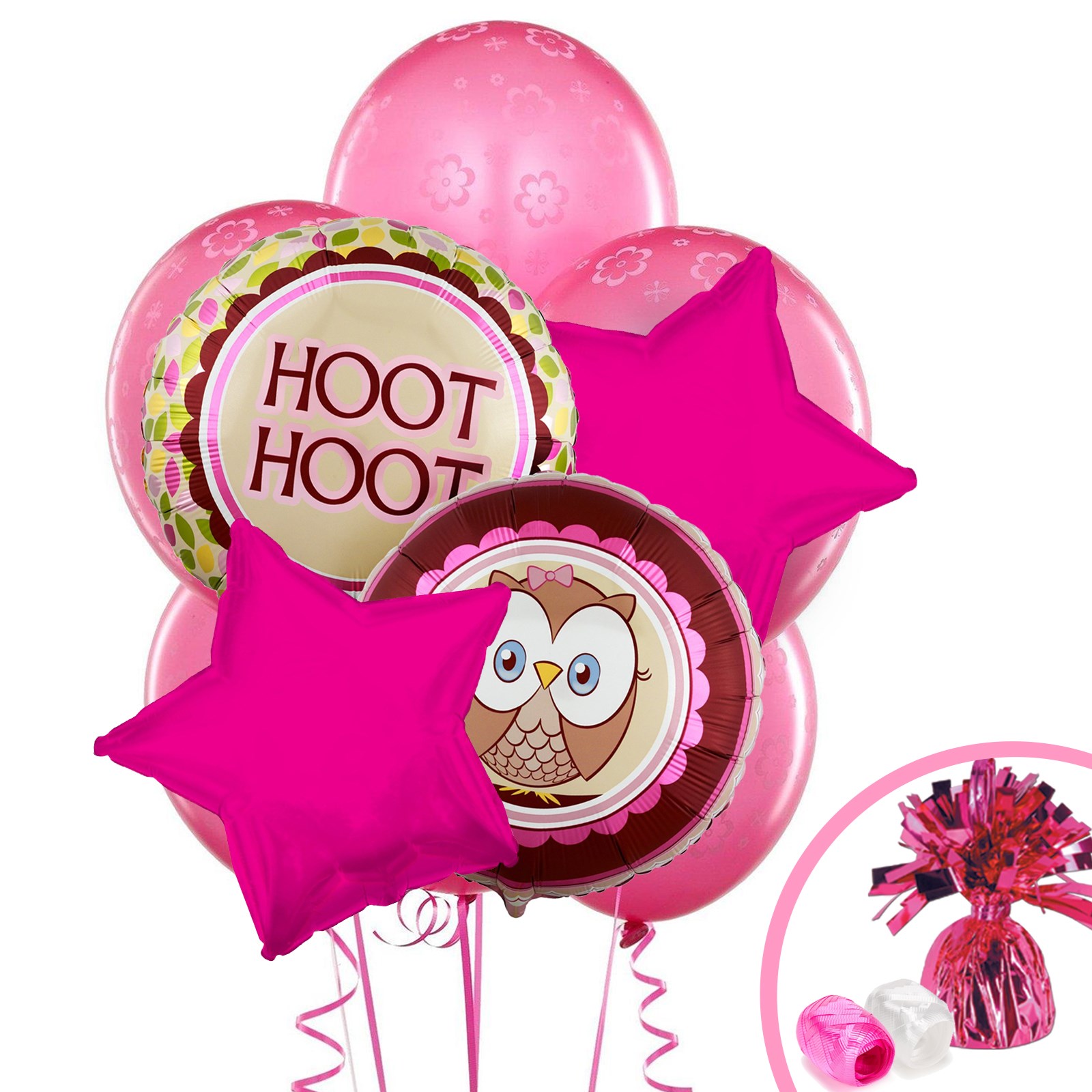 Look Whoo's 1 Pink Balloon Bouquet: This incredibly cute balloon bouquet! It includes 2 Look Whoo's 1 Pink 18″ Foil Balloons, 2 Pink #1 Jumbo Foil Balloons, 6 Magenta #1 Latex Balloons, 1 Hot Pink Curling Ribbon, 1 Brown Curling Ribbon, and 1 Cerise Balloon.

Look Whoo's 1 Pink Framed Signature Matte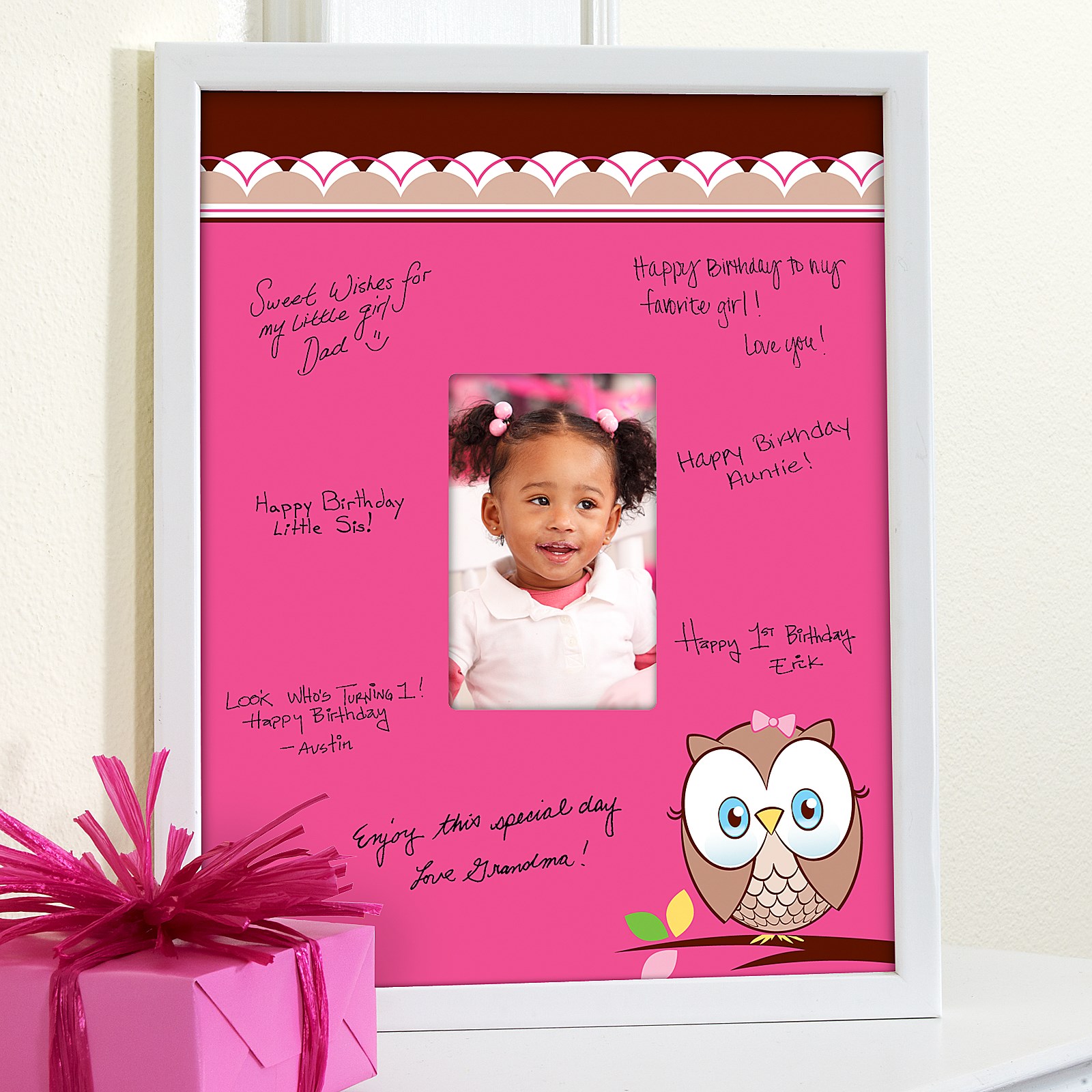 Look Whoo's 1 Pink Framed Signature Matte: Love this signature matte, perfect keepsake for your child! Frame it and hang it in your nursery!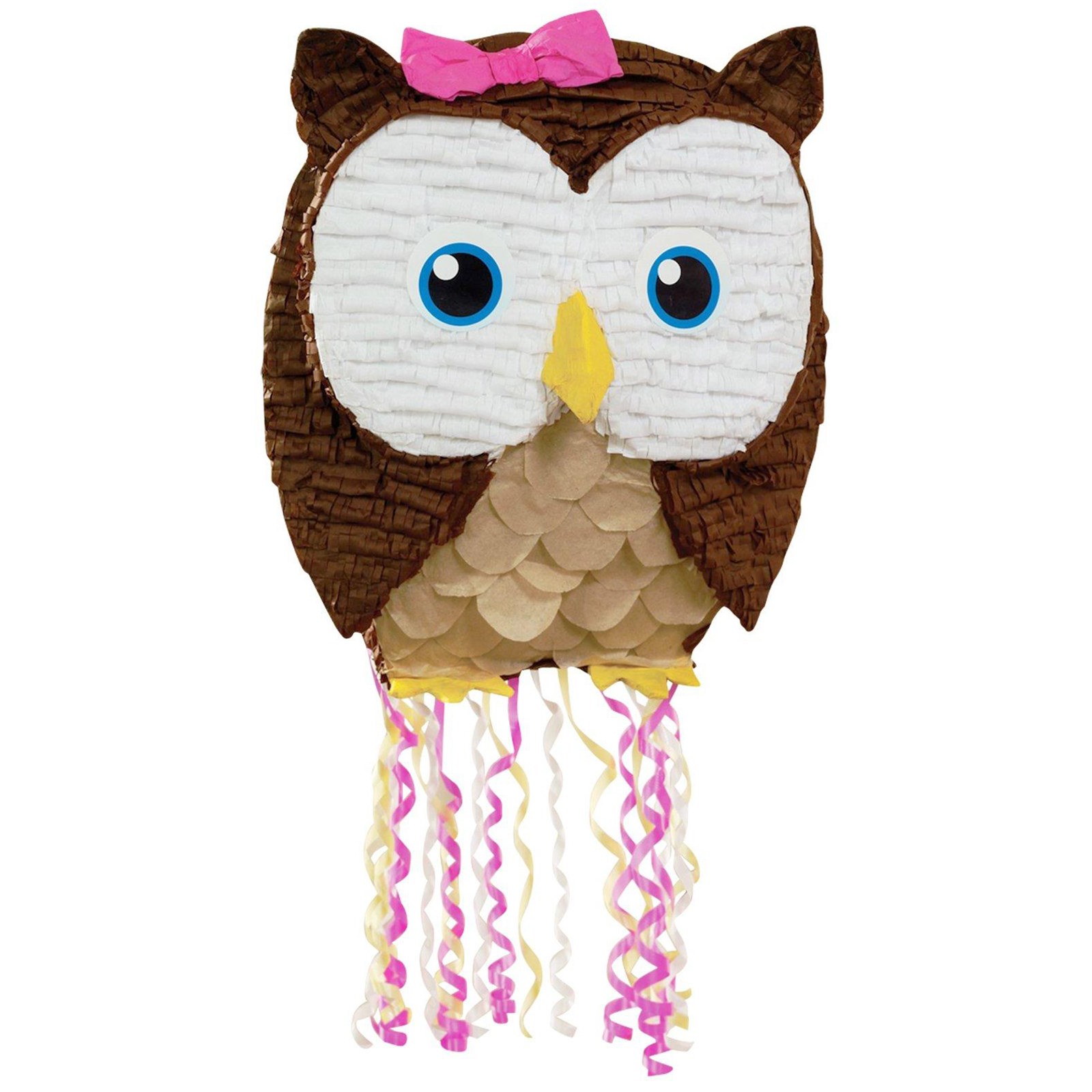 Owl Pink Pull-String Pinata: This pinata is almost too cute to destroy! You better hide some REALLY good treats in it to entice your guests to want to pop it open!
Reversible Cupcake Wrappers: These cupcake wrappers could even make my lopsided cupcake creations look adorable, don't you think?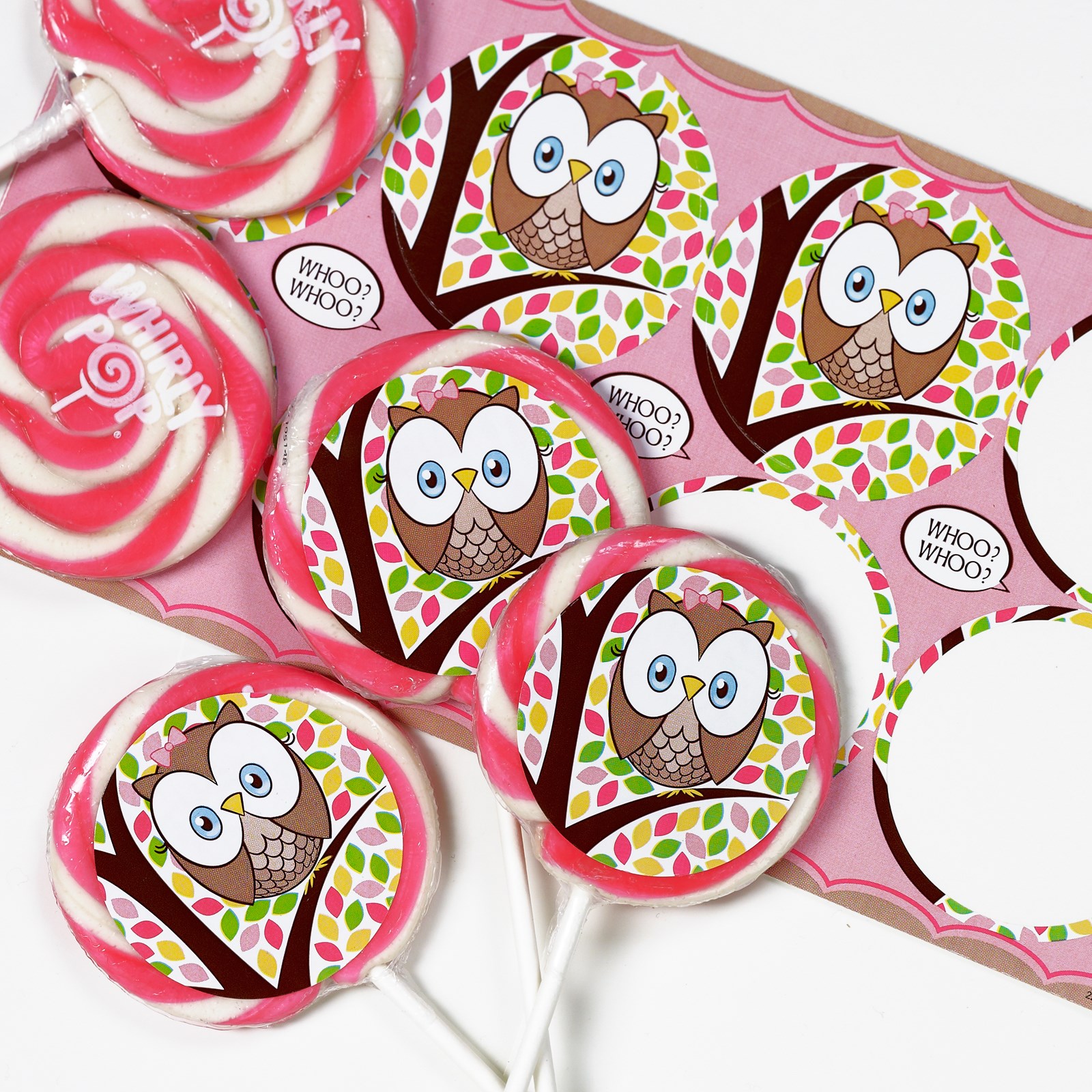 Pink Owl Deluxe Lollipop Favor Kit: Send your guests home with a yummy and adorable party favor. For those who don't eat sweets, it's cute enough to keep as a memento of the party!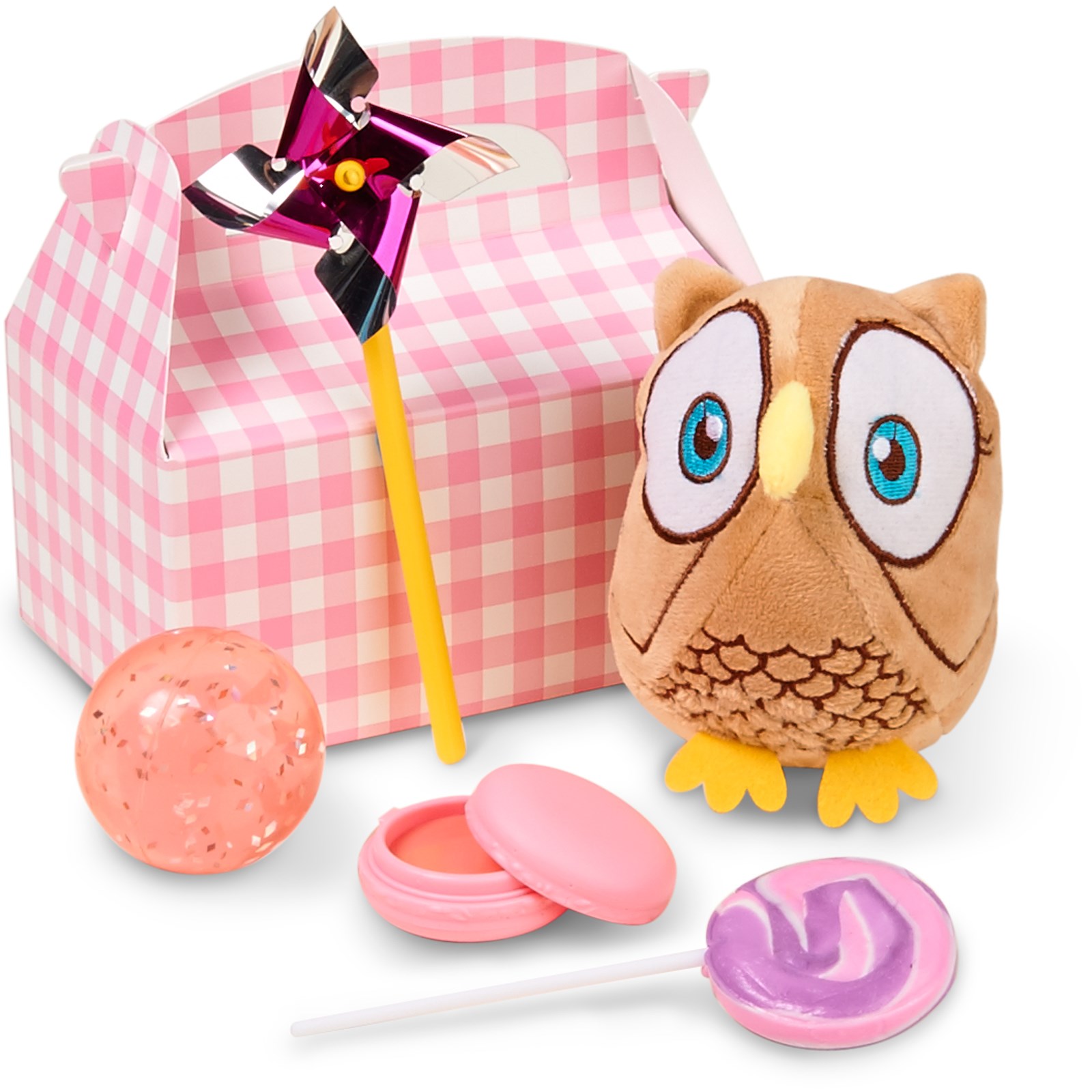 Look Whoo's 1 Pink Filled Party Favor Box: Don't forget the favor boxes for the other kids at the party! These are just too darling! I LOVE the little plush owl!
Seriously, EVERYTHING in the Look Whoo's 1 Pink Owl 1st birthday party supplies section is absolutely the cutest. I kind of wish I was turning one instead of 40 this year so I could have this theme. Hmmm, maybe I can say it's a joke? Check out our tips on how to plan an amazing party for more ideas!
What do you think of these 1st birthday party supplies? Which is your favorite?