If your kids loved The Lego Movie last year, then they will love these 6 Awesome Lego Party Supplies.  These fun accents are sure to make your next Lego themed party a huge hit for everyone in attendance.  Pick up fun primary colored solid tablecloths, streamers, napkins, plates and cups to set the mood.  Add in these fun accent pieces to create an epic Lego themed party that everyone will love.
6 AWESOME LEGO PARTY SUPPLIES
This post contains affiliate links. Thank you for your support!
Lego Building Blocks And Minifigure Silicone Molds.  Grab a set or two of these fun molds to make all of your favorite Lego treats.  These can be used for fun fruit flavored ice cubes to go in water glasses, or they can be used to create suckers, chocolate candies or even custom made crayons using old broken crayons as the starter wax.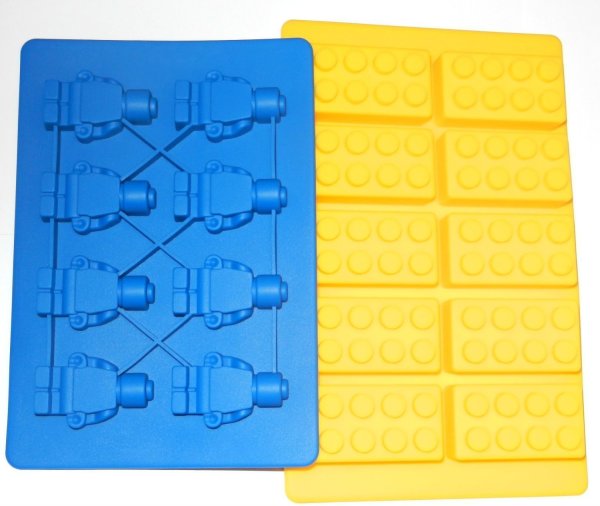 Candy Lego Blocks.  Every party has to have treats or party favors.  Grab a bag of these yummy candy blocks to serve up on the dessert table or add to little treat boxes for a delicious and unique treat for your Lego themed party.
Lego Minifigure Crayons.  If you don't make them yourself using the molds above, you can buy ready made Lego minifigure crayons in the classic primary colors.  Tuck these into party favor boxes, or leave them at each place setting with color sheets for your guests to color fun pictures to take home.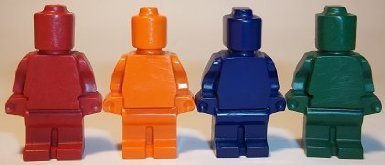 Lego Building Block Placemats.  Place these fun placemats at each place setting on your solid colored tablecloth.  This is a great way to showcase the Lego theme while keeping your supply costs low.
Building Bricks Party Candles.  Check out these great and fun candles perfect for decorating the Lego themed party or cake!  These are perfect for an adult Lego birthday party, or to decorate the room for an evening party.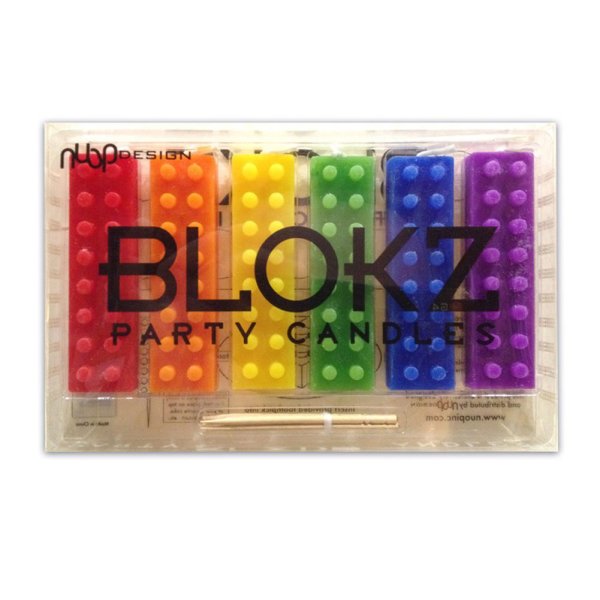 Lego Brick Gift Wrapping Paper.  Use this paper to wrap your kids gifts, or to wrap doors, tables or chairs to create a more fluid Lego theme throughout your party area.  This wrapping paper doubles not only as gift wrap, but a great way to decorate the party with a bit more authentic Lego theme.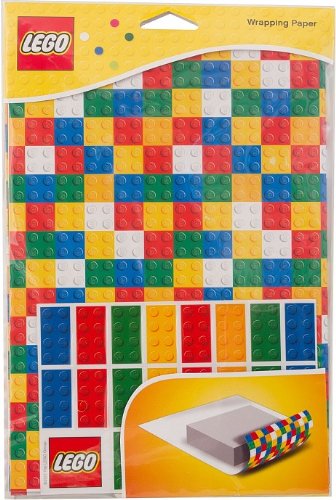 Whether you are hosting a fun Lego themed party just for fun, or creating an epic Lego themed birthday party, these Lego party supplies are sure to create a perfect event for your Lego loving friend or family member.  Add in the soundtrack to the latest Lego Movie and make sure everyone knows that "everything is awesome when you're a part of the team"!
Which of these LEGO party supplies for kids do you love the most? Tell us in the comments!