This Planes Toys for Toddlers post contains affiliate links. We only recommend products we love.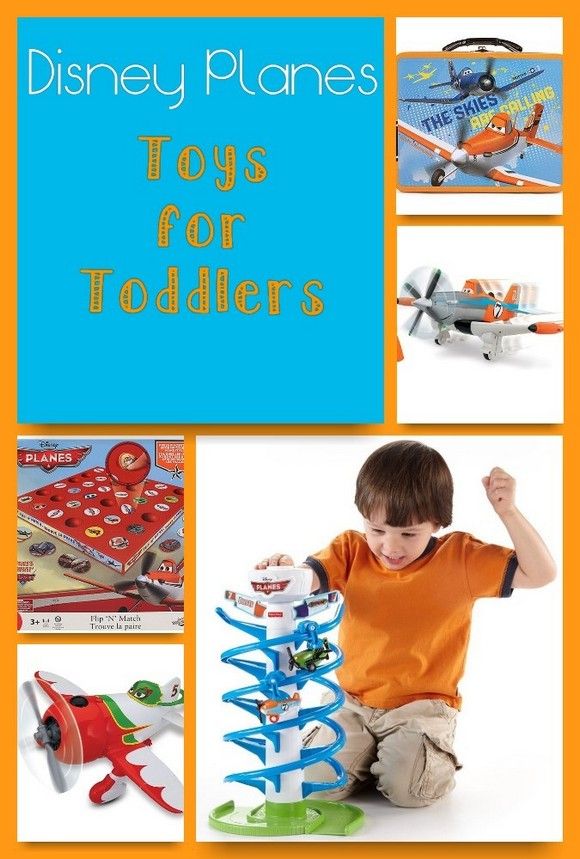 With Planes: Fire & Rescue coming out next month, and the widely popular Planes movie still in the hearts of kids, now is a great time to pick up some cute Planes toys for toddlers. The great thing about this movie is that it was created for younger kids, so finding appropriate toys isn't as challenging as, say, finding How to Train Your Dragon toys for toddlers! Take a look at a few of my favorite Planes toys for toddlers.
Top 5 Planes toys for Toddlers
Disney Planes Flip 'N' Match Game
Although memory games are usually recommended for ages 3+, I started my son on them when he was about two. We kept it easy by turning the cards face up to start with. Then I asked him to find matches from the cards that he saw. This one is cute because kids can press on the cards to flip them over. Again, it may be easier to start with the pictures facing up until little ones become more advanced in the memory g
Disney's Planes – U-Command Super Charged Dusty
Take Dusty for a spin with his Deluxe infrared remote control! His propellers whirl as he turns and spins. The coolest part? Use his remote to get him to talk! Dusty's eyes and mouth move as he utters one of your toddler's favorite movie catchphrases. Were toys this cool when we were little? I don't remember ever having a talking plane! He has over 1000 Action Combo Sequences, so your tot will never get bored!

Disney's Planes – El Chupacabra with Infrared Remote Control
Kids can take the mysterious El Chupacabra (don't you just love that word?) for a ride with the infrared remote control. Move him forward, backward and watch his propeller spin! He's the perfect companion to Dusty!
Disney Planes Tin Lunch Box [The Skies Are Calling]
Anyone who thinks that a lunch box doesn't make the perfect toy for a toddler has never spent much time watching them put things into and out of a box. We have dozens of tin boxes because my son was obsessed with storage stuff! Indulge that urge to "organize" with their favorite Planes character. Trust me, once they've mastered organizing, they give it up, so enjoy it while you can!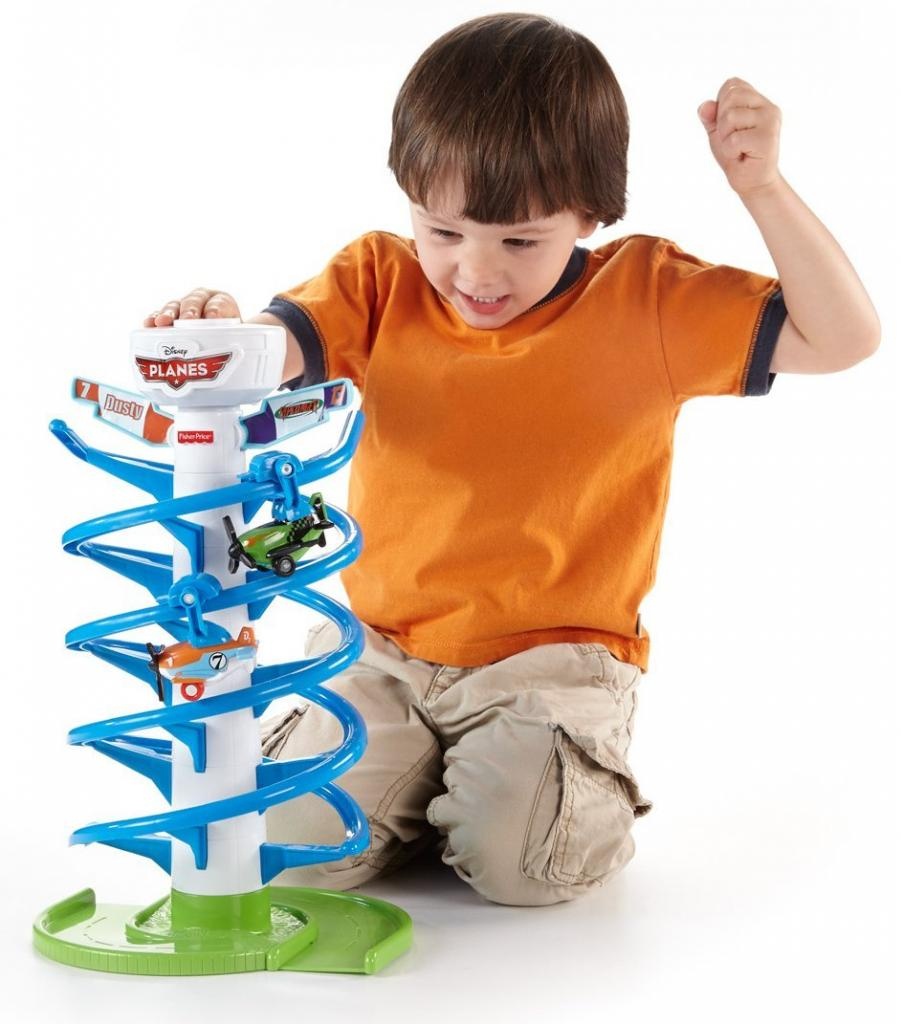 Fisher-Price Disney's Spiral Air Race Planes
One of my favorite Planes toys for toddlers lets kids recreate the excitement of the movie by pressing the tower to send Dusty and Ripslinger racing down the spiral. Kids can also take the planes off the track for more imaginative play. The planes feature sounds and movie phrases.
Which of these Planes toys for toddlers is you favorite? Need more fun gift ideas? Check out our entire collection of Educational Toys for Toddlers!