With the summer season fast approaching, families are looking for more fun things to do outside. Summer cookouts, picnics and parties are commonplace across the globe and with that comes a need for new and exciting games! Party games that you can play outside add tons of fun to the festivities. Here are several cool ideas to enjoy at your next party.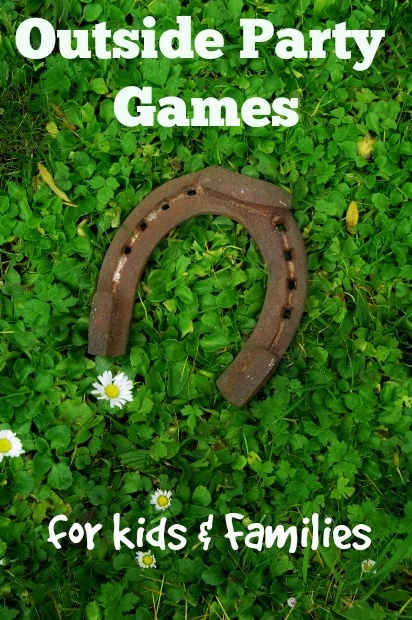 Outside Party Games for Kids
A good old fashioned scavenger hunt
When it comes to fun outside party games, it is hard to beat a scavenger hunt. Whether your party is for children, adults or a mixture of age groups, you can create a scavenger hunt that fits the bill. Simply designate an area to stay within and hide several items ahead of the party. Then make up several clues, print them out for the various contestants and send them hunting. Everyone loves a treasure hunt!
Horseshoes, badminton and cornhole tournaments
Some things never get old and these favorites are certainly a good example of that. If you have these three fun games at your outdoor party, you will have all the entertainment you can handle. Cornhole has gotten particularly popular in recent years and is a great game for all ages and talent levels. It is hard to beat a few good old fashioned yard games.
Egg toss or water balloon toss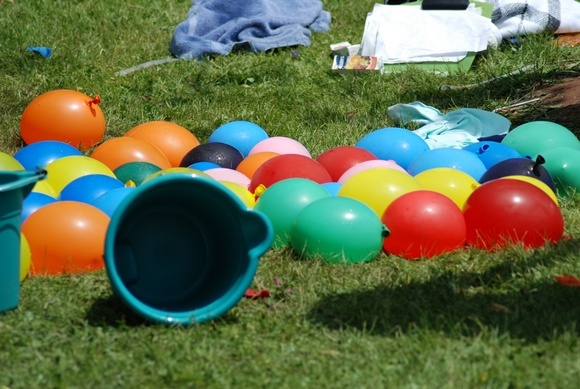 What is it about seeing someone get egg all over themselves? How about splashed with water? For whatever reason, it brings out the fun in people and the games never get old. Grab a carton of eggs or some water balloons and see who gets it first.
Build a boat
This is one of the really fun outside party games that requires a bit of teamwork. Take your group and break them up into teams. Then give them random supplies like string, cardboard, tape, paper, glue and so on. The more random the supplies the better. Once you have them all with the same supplies, have them build a boat. This can be a ton of fun if you have a body of water. The one that stays afloat the longest will win. You can do this life size or simply kid size depending on the supplies you have to work with.
Musical Chairs outside
If you want some simple fun that will get a party started, line up the chairs and start the music. Musical chairs can be one of the best ice breakers in the world. Simply put a set number of chairs facing in different directions in a line and have the players walk around them while the music is playing. When the music stops, everyone has to grab a seat. Make sure you have one less seat than you do people each round so that one is left out. Keep taking away chairs and eliminating people until you are left with the winner.
Need more ways to keep the party going? Check out all our great ideas for party games!
These are only a few ideas for great outside party games and I am sure you have a ton of others. What ideas can you share with us for outdoor fun?