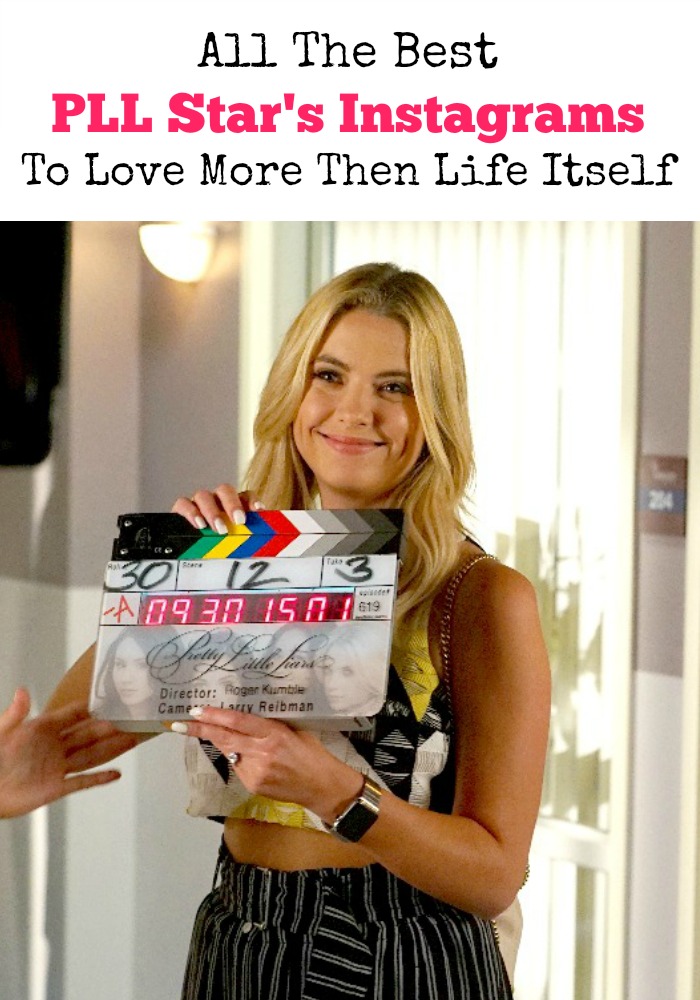 Pretty Little Liars is a fan favorite worldwide and of course, the PLL cast is rocking Instagram hard. Not sure what to do without the new PLL episodes now that the season is over? We feel you, big time. But there's hope! Why not stay up to date with the stars of PLL by following their Instagram accounts? You might even get some behind the scenes sneak peeks! The cast is currently filming season seven – so don't miss out on any exclusive set pictures. Have you ever wondered what the stars do when they're not working? Want to catch all the behind the scene facts about Pretty Little Liars? Check out their Instagram accounts for a glimpse into their exciting, fun lives both on and off set!
All The Best PLL Star's Instagrams To Love More Then Life Itself
Troian Bellisario (Spencer)
Whether she's hanging with the cast, posing for pics with partner and Suits star, Patrick Adams, working out or relaxing on set – she gives her fans an inside look at her busy, incredible life.
Ashley Benson (Hanna)
Are you looking for some style inspiration? Check out Ashley's insta for some awesome fashion ideas as well as some pics of the PLL cast!
Lucy Hale (Aria)
Check out Lucy's insta for some super cool behind the scenes photos. Lucy's insta is filled with great pics that include the PLL cast and much more!
Shay Mitchell (Emily)
Looking for a little inspiration? Shay is always posting great quote photos amongst workout, set, traveling and BFF pics! Her insta feed is always packed with amazing photos.
Sasha Pieterse (Alison)
Sasha is recently engaged so you can count on some cute couple pictures filling up her Instagram feed. Sasha also loves posting quotes and pictures of her adorable dogs!
Janel Parrish (Mona)
Janel has posted lots of cute pics with her boyfriend, PLL co-stars, and puppy! She's also posted some pretty great selfies!
Tyler Blackburn (Caleb)
Tyler posted some pics of a recent vacation. He's looking so cute on his vacay! He also has some pics with the PLL cast and fans!
Keegan Allen (Toby)
Keegan is not only an actor but also an amazing photographer. You don't want to miss out on his artsy, creative insta posts!
Ian Harding (Ezra)
Ian posted some pics from his trip to Iceland! He also has some adorable pics of him and Lucy Hale. Team "Ezria" forever!
Marlene King (Director & Producer)
You do not want to miss Marlene's Instagram! She's always sharing photos and hints about Pretty Little Liars. She's so supportive of the cast, and it's wonderful to see it showcased on her insta feed.
Do you have a fave PLL star? Who's insta feed do you follow? Let us know in the comments below! We love hearing from you!
*Image via ABC