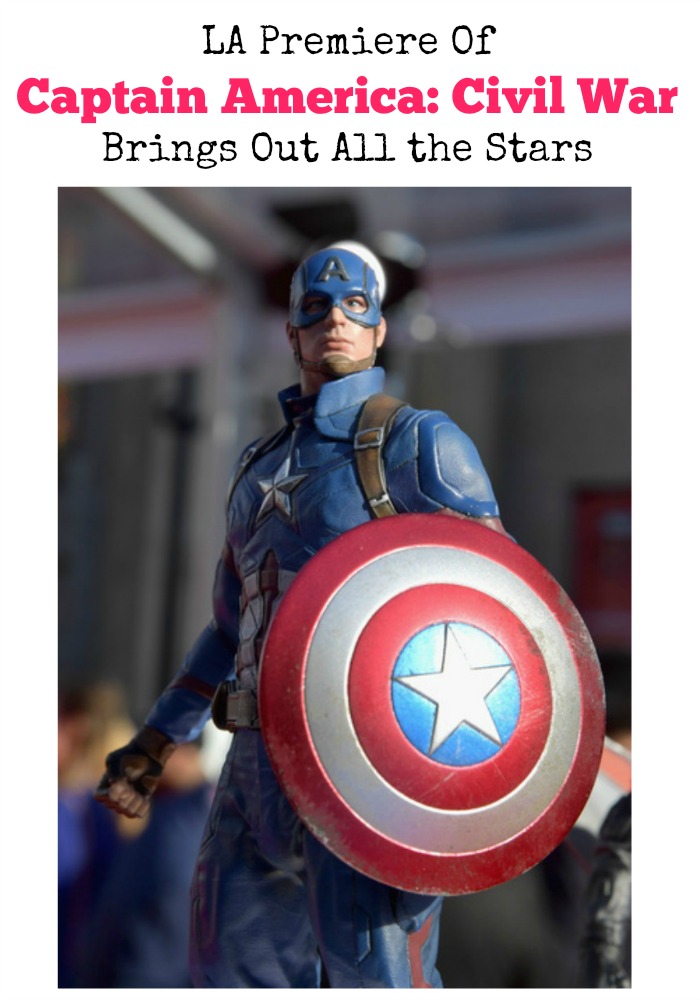 Did you see the red carpet at the LA Premiere of Captain America: Civil War? There were so many stars out for this movie and the red carpet was shining! Captain America: Civil War is set to hit theaters on May 6, 2016, and Los Angeles was home to its premiere on April 12, 2016. The premiere was held at the Dolby Theater. All the stars were hitting the red carpet! Check out what some of the stars were wearing at the premiere of Captain America: Civil War!
LA Premiere Of Captain America: Civil War Brings Out All the Stars
Robert Downey Jr.- Iron Man
One of the best to walk down the carpet for the premiere of Captain America: Civil War cast is Iron Man himself! Robert Downey Jr. and his beautiful wife of 11 years, Susan hit the carpet like pros. Robert looked dashing in a black suit, complete with white shirt and black tie and Susan donned a matching black gown.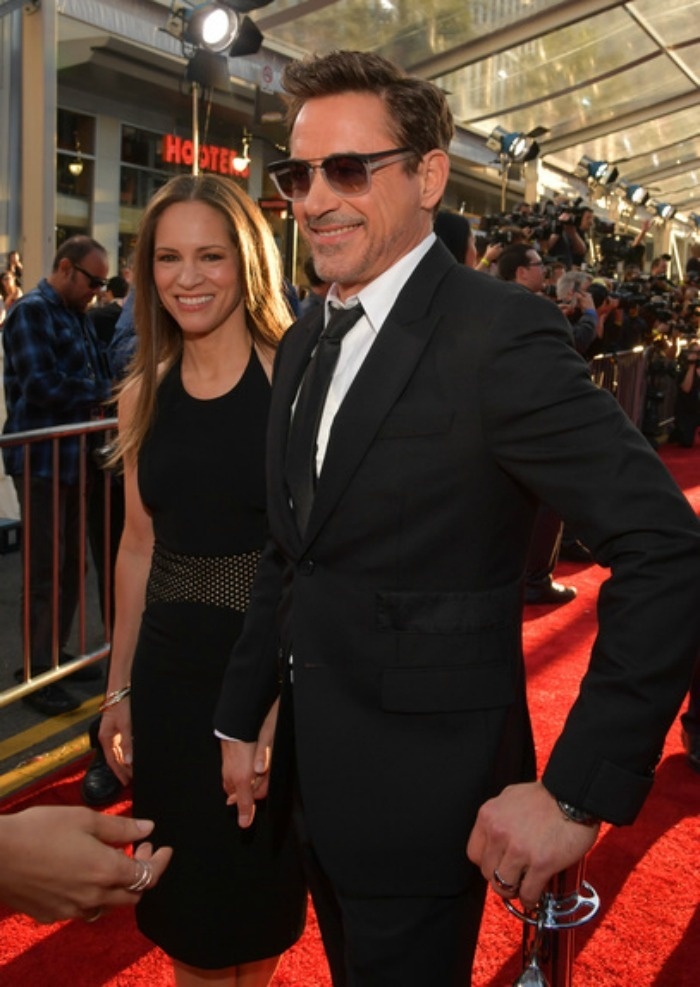 Also, spotted on the premiere red carpet include Chris Evans, who plays Captain America; Anthony Mackie, who plays Falcon; Emily VanCamp, who plays Agent 13; Marisa Tomei, who plays May Parker; Paul Bettany, who plays Vision; Paul Rudd, who plays Ant-Man; Tom Holland, who plays Spider-Man; Sebastian Stan, who plays Winter Soldier; Chadwick Boseman, who plays Black Panther; William Hurt, who plays Thunderbolt; Daniel Bruhl, who plays Helmut Zemo; Frank Grillo, who plays Crossbones; Alfre Woodard, who plays Miriam Sharpe and Don Cheadle, who plays War Machine. Also spotted at the red carpet premiere were directors Anthony Russo and Joe Russo as well as producer Kevin Feige.
Chris Evans- Captain America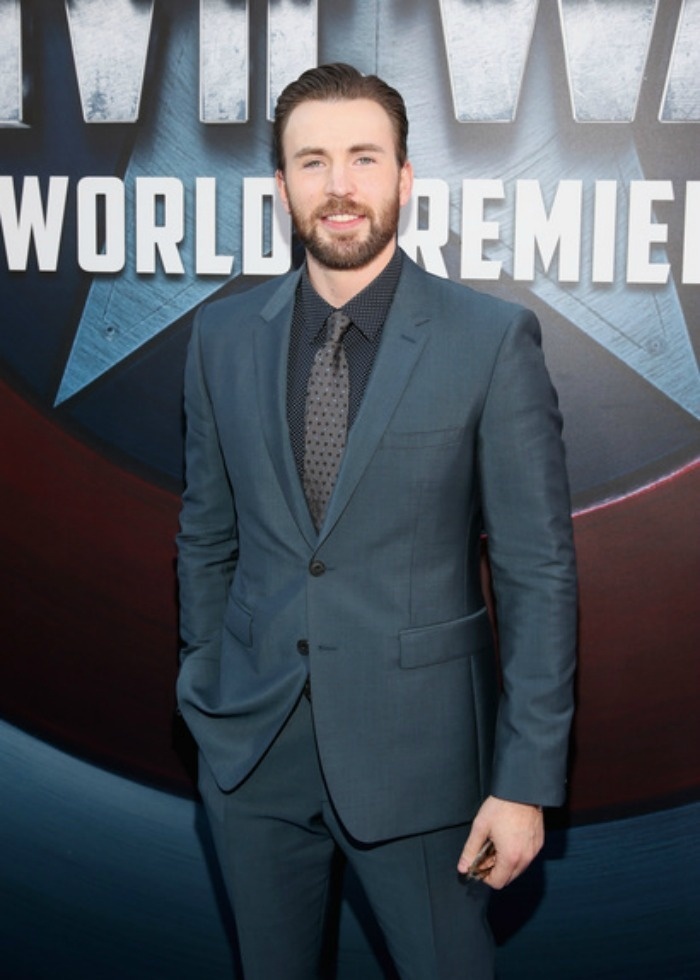 Emily VanCamp: Agent 13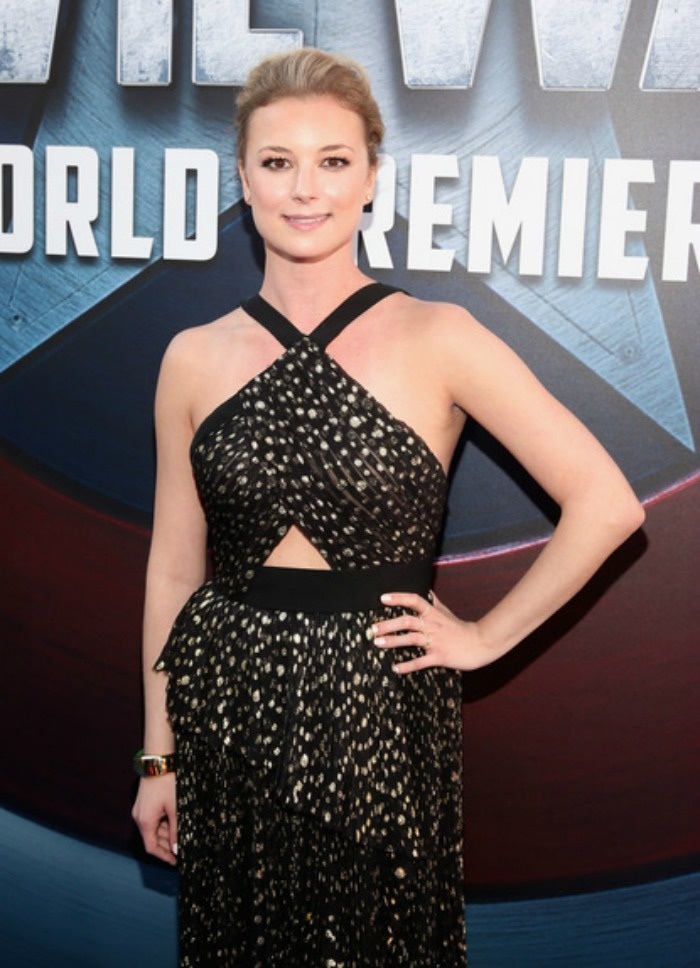 Marisa Tomei: May Parker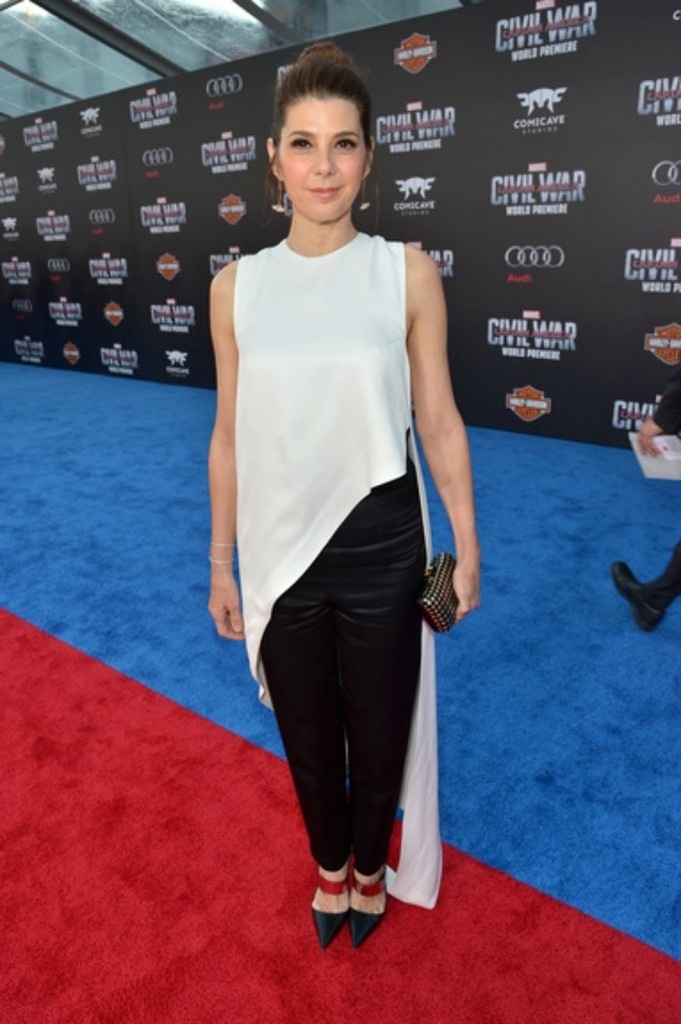 Paul Bettany (Vision) & Tom Holland (Spiderman)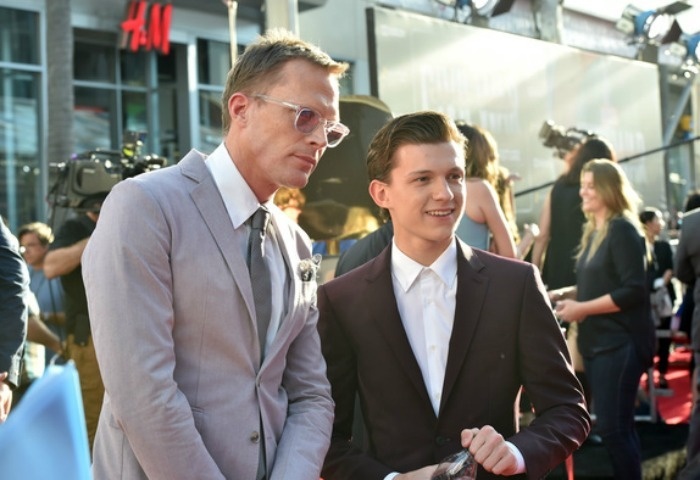 Paul Rudd- Ant-Man
During some interviews with the stars, Chris Evans was asked what he thought about the large size of folks at the premiere, and he responded, "It's overwhelming, it's a little terrifying, but you know what? For a movie like this, when you hope people see it, it's what is required." Robert Downey Jr was asked whether or not there would be a 4th Iron Man film and he responded, "I mean, I could tell you anything, but I'm not one of those to play coy. If it happens, you speed-dial me; I'll let you know."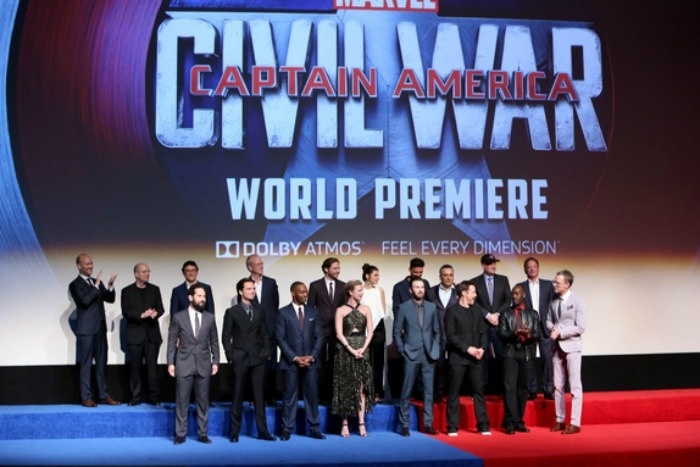 The LA premiere also brought out lots of other celebrities too, including TV host Maria Menounos; Agents of S.H.I.E.L.D. stars Luke Mitchell, who plays Lincoln and Chloe Bennet, who plays Daisy; lifestyle blogger and publishing fortune heiress Lydia Hearst; TV host Chris Hardwick; Kelli Berglund, who plays Bree on the Disney Channel show Lab Rats and Deborah Ann Woll, who played Jessica on True Blood, and her boyfriend E.J. Scott.
Who had the most style at the Premiere Of Captain America: Civil War? Are you excited to see the movie? I totally am! Talk to me in the comments lovelies!