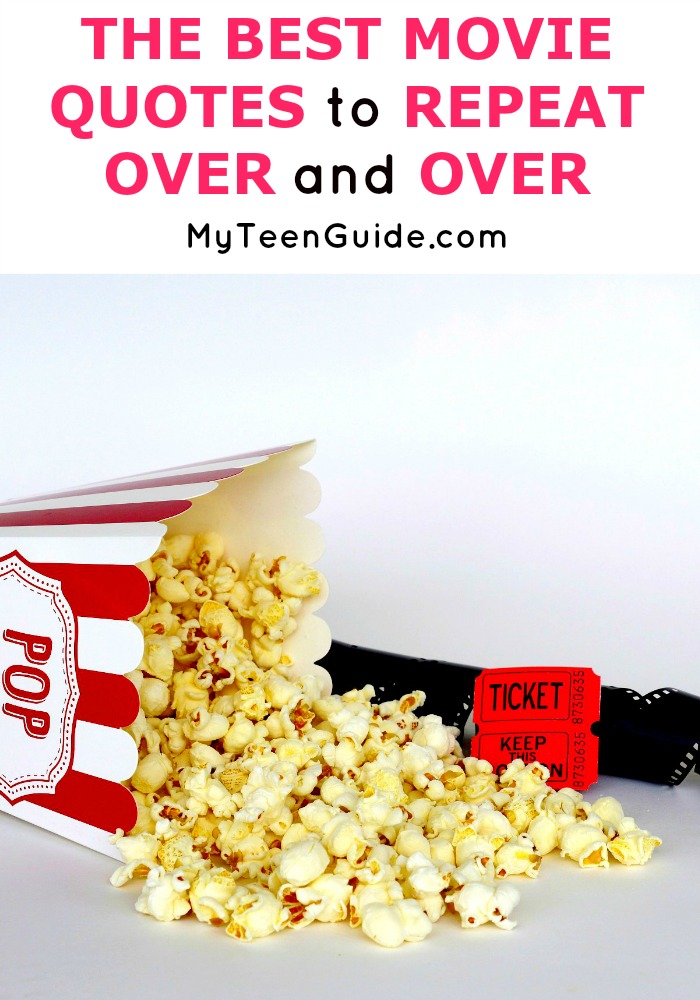 Some of the best movie quotes I have come across lately are about love and life. Movies usually have a way with words.  Something might strike you in a movie, but not your friend.  Isn't that weird?  How something can speak to you, but not the person sitting next to you?  It is all about what we are going through in our lives at that point.  Some others are just great quotes in general that everyone seems to get.  Check out some of the best movie quotes that I found about love and life.
Related: 15 Of The Most Famous Quotes From Iconic Movies Ever
The Best Movie Quotes To Repeat Over And Over
MOVIE QUOTES ABOUT LOVE
'You make me want to be a better man' (As Good As It Gets, 1997)
If you have not heard Jack Nicholson say this, you need to.  It is by far one of my favorite quotes from a movie.  It is not streaming on Netflix right now, but I am sure you can find it somewhere!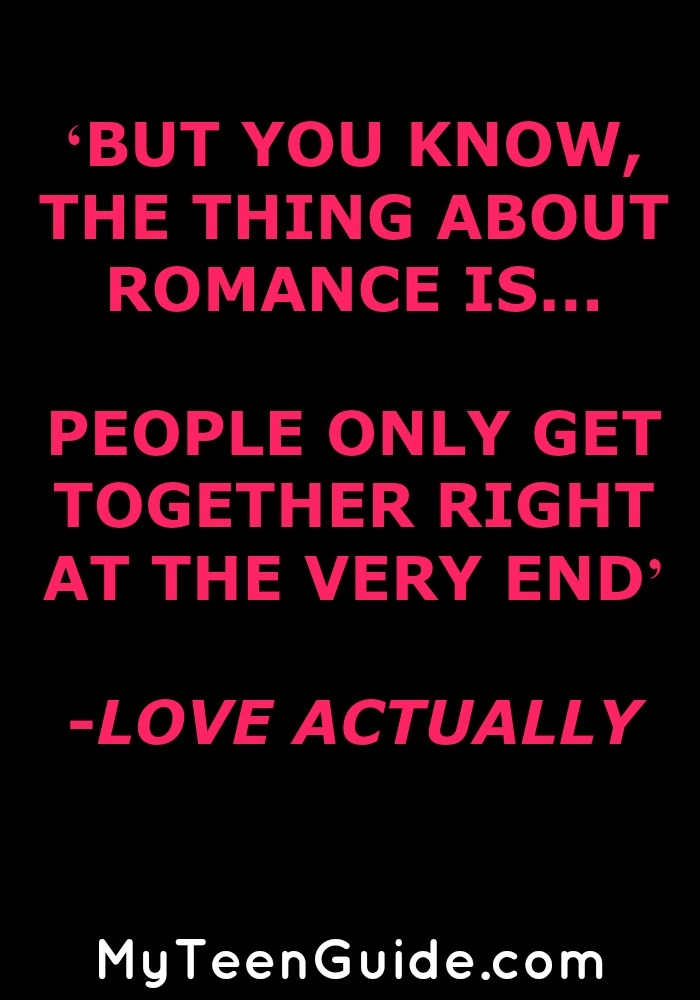 'But you know, the thing about romance is…people only get together right at the very end' (Love Actually, 2003)
How true is this statement?  I haven't seen this movie, and maybe I need to, but it is true, it seems like you only find the right person at the end.
'Love is passion, obsession, someone you can't live without.  If you don't start with that, what are you going to end up with?' (Meet Joe Black, 1998)
Love is one of the few things on this earth that just can't be explained, it is a feeling that is so hard to put into words, but this quote does a good job.  And we don't mean 'obsession' in a crazy-stalker way either.
'Love can not be found where it does not exist, nor can it be hidden where it truly does' (David Schwimmer, Kissing a Fool, 1998)
I am not sure this one actually needs any commentary from me!  When you love someone, it is so hard to hide it; it seems that everyone around you might even know before you actually admit to yourself.  Also, you will never find love where it does not exist.  I love when the best movie quotes ever hit the nail right one the head.
MOVIE QUOTES ABOUT LIFE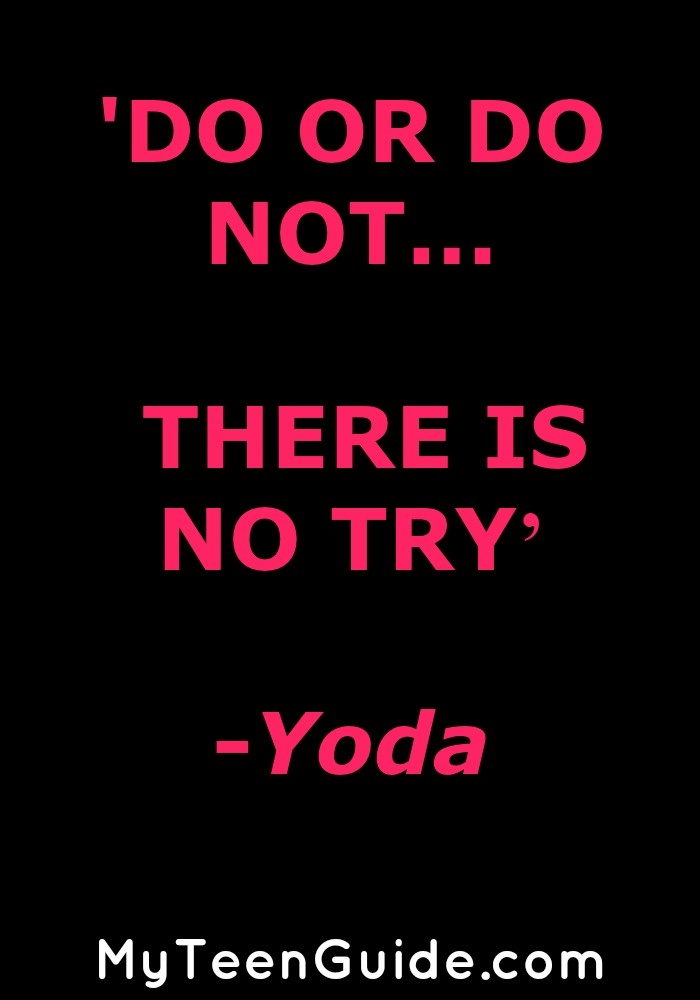 'Do or do not, there is no try' (Yoda, Star Wars)
I think I actually want to tape this onto my bathroom mirror.  What a profound quote from a movie?  And such an iconic one like Star Wars.  Yoda happens to be my fave, he is full of wisdom and cool sayings like this one.
'Oh yes, the past can hurt, but you can either run from it or learn from it' (Rafiki, The Lion King)
How true is that?  You can either run from it or learn from it.  Running only gives history a chance to repeat itself, and well, you won't learn anything either.  Learning from your past is the best way to move forward.
'You can't live your life for other people, you've got to do what's right for you, even if it hurts some people you love' (The Notebook)
This is by far my all time favorite movie!  If you haven't seen this chick flick, you have been living under a rock because it is full of the best movie quotes ever, ahhh it's so good!  Go find a way to watch it now, it is not streaming on Netflix (I looked already).
I actually have a couple of journal books filled with quotes I have heard over the years, many of them from movies.  I like to pull them out from time to time and gain perspective on things.  Some are funny, some make you think and some make you wonder how you never thought of that yourself.
What do you think are the best movie quotes?  Share with us in the comment section below!
*Image via Pixabay