Shows like Big Brother just beg to be watched with your whole squad! Check out 5 more fab TV shows we think you'll love to watch together!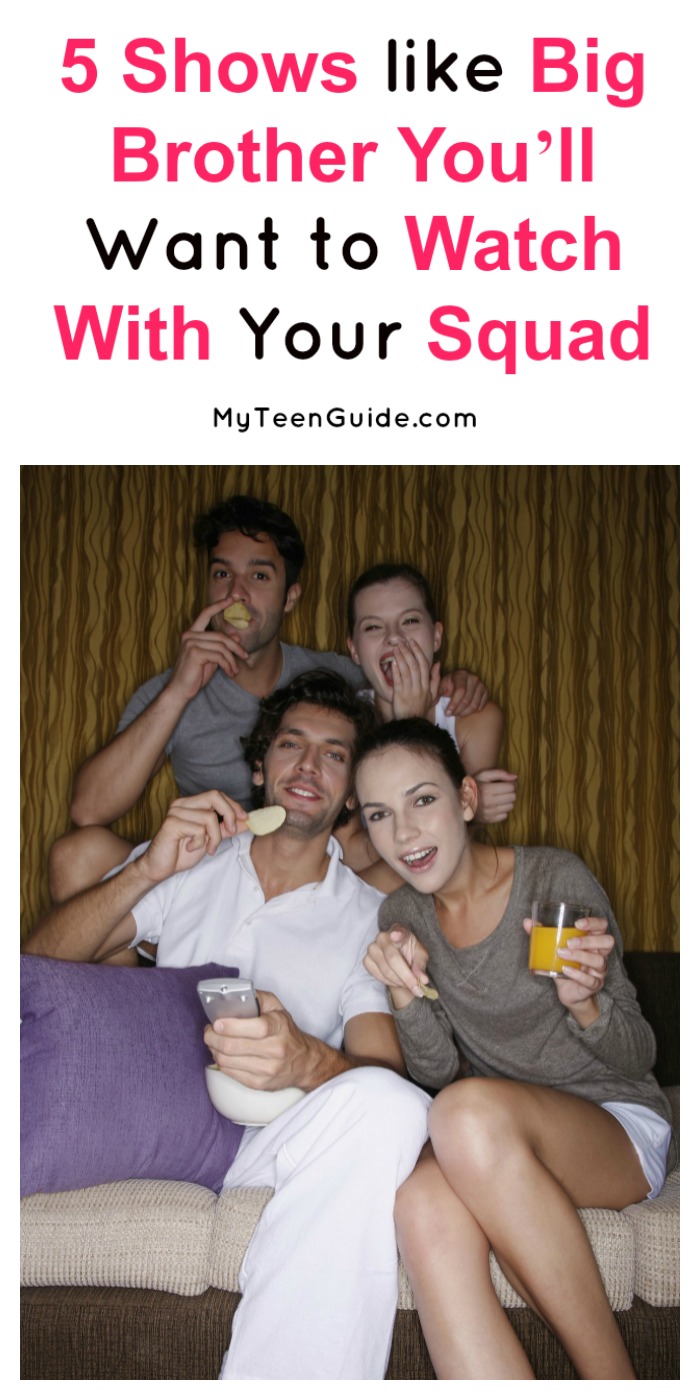 Reality competition shows give you a much needed break from standard reality shows. Back in the early 2000s, Survivor and Big Brother started the trend! Sure, you had your Real World on MTV, but people didn't get voted off unless they did something really horrific.  Nowadays competition-based shows are everywhere! We've seen people compete in cooking, design, modeling, athletic abilities, and more. If you're looking to add more shows to your reality competition genre, we've got you covered. Here are 5 must-watch shows that are similar to Big Brother.
Shows Like Big Brother to Watch Now
1. The Amazing Race
This show is one of the most exciting reality competition shows you'll ever watch. It's completely drama free and is instead full-on interesting and even a bit educational. The show takes contestants around the world, from country to country, to get to the final winning destination. The show offers glimpses into countries you've probably never heard of. A definite must watch!
2. Top Chef
If you love spending time in the kitchen, want to pick up some new menu ideas, and like watching people compete, Top Chef is for you. This show is perfect for foodies. It's entertaining but also educating. You'll see ingredients you've never tasted before in your life! We don't recommend watching this show on an empty stomach though!
3. Project Runway
If you've heard "make it work," you've heard a piece of the series that is known as Project Runway. While this show is all about fashion and design, you don't have to be a fashionista to appreciate it! Contestants have to impress picky judges with their clothing designs. The show can be a little drama-filled, but it really keeps things interesting!
4. Survivor
You aren't a true reality competition show fan if you haven't watched Survivor. This show pushes contestants with mental and physical challenges, all while being in an unfamiliar location. A group of people must survive among each other, while competing in challenges. The biggest challenge is to not get voted off the island by those around you. This show definitely draws you in.
5. The Biggest Loser
This reality competition show is definitely one of the most inspiring shows you'll watch. It may even motivate you to move a little more and eat better! The show guides contestants to lose weight and transfer their lifestyles. Not only is the show a competition to see which contestant loses the most weight, it's also an internal competition to stay on track.
Would you ever compete in competition shows like Big Brother? Tell us all about it!