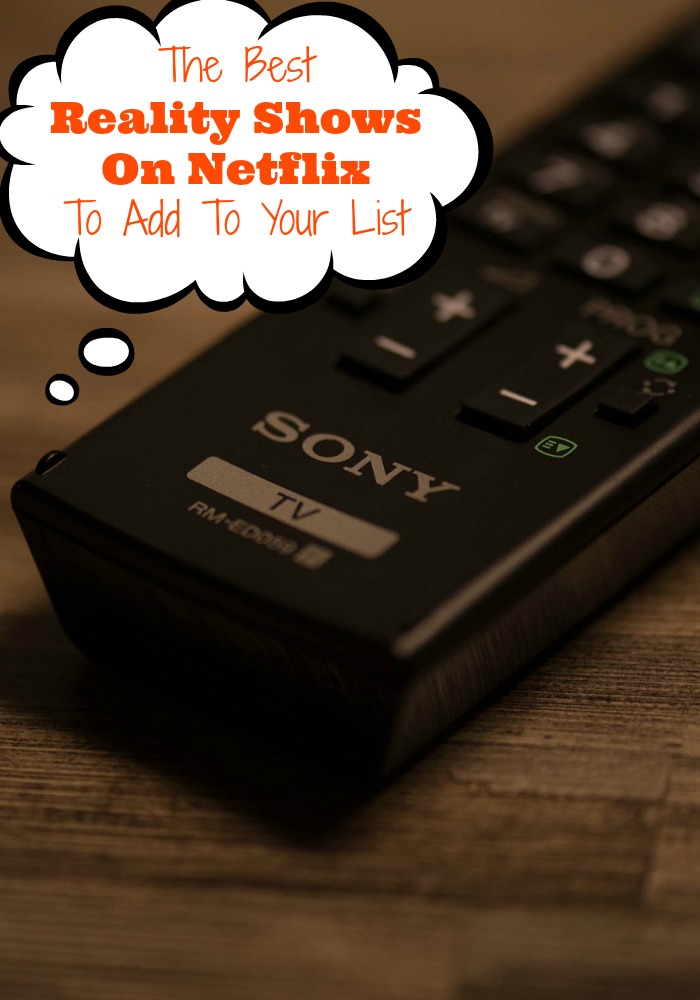 I have streamed my fair share of shows, and lately, I have been looking for the best reality shows in Netflix. Reality shows feature real-life situations that are unscripted. They are not the same as documentaries since documentaries are designed to educate viewers whereas reality shows focus on drama and personal conflict. I'm a bit of reality show junkie. I love watching someone else's drama for a while to escape my own, haha! Here are some of the best reality shows on Netflix that you should totally add to your list.
The Best Reality Shows On Netflix
Design On A Dime
Design On  A Dime is a decorating reality television show that has aired since 2003 on HGTV. Casey Noble and Joel West are style experts who offer homeowners design ideas.  The design ideas focus on upgrading homes without breaking the bank. Others on the design team include Spencer Anderson, Summer Baltzer, Keely Edwards and Abraham Hopkins.
Related: New Releases on Netflix in January 2016
Ax Men
Ax Men is a reality television series that was made in 2008 on the History Channel. The series is produced by the production company Original Productions. This production company is the same company who made the popular series Ice Road Truckers and Deadliest Catch. There have been several logging companies featured on the show including Swamp Man Logging from New Orleans, LA, Big Gun Logging from Vernonia, OR and Kelly Oakes & Sons Logging from Port Angeles, WA. Ax Men showcases the trials and struggles of hardworking loggers that combine old technology with new technology to collect a valuable natural resource.
Intervention
Intervention is a reality television series that focus on people with various addictions and the struggles they face on a daily basis. The series began in 2005 on the television channel A&E. Intervention showcases the lives of addicts who come face to face with family, friends, and counselors. These loved ones give the addict an ultimatum to either get help for their addiction or face serious consequences. There are a few interventionists who are regularly on the show: Ken Seeley, Candy Finnigan, and Jeff Van Vonderen.
Related: 8 Netflix Movies For Your Girls' Night In
Pawn Stars
Pawn Stars is a reality television series that began airing in 2009 on the History Channel. The show's main stars run the family owned business, a pawn shop. The stars of the show include Rick Harrison, Richard "Old Man" Harrison, Corey "Big Hoss" Harrison and Austin "Chumlee" Russell. Pawn Stars features the lives of those at the Gold & Silver Pawn Shop in Las Vegas. The show allows you to see many interesting vintage items and all sorts of odd specialty items brought into the shop for sale.
If you add all these shows to your list, you will have hours of juicy entertainment for the picking. I like mixing up different kinds of reality shows on my list so that I never get bored.
What do you think are the best reality shows on Netflix right now? Tell me your favs in the comments!