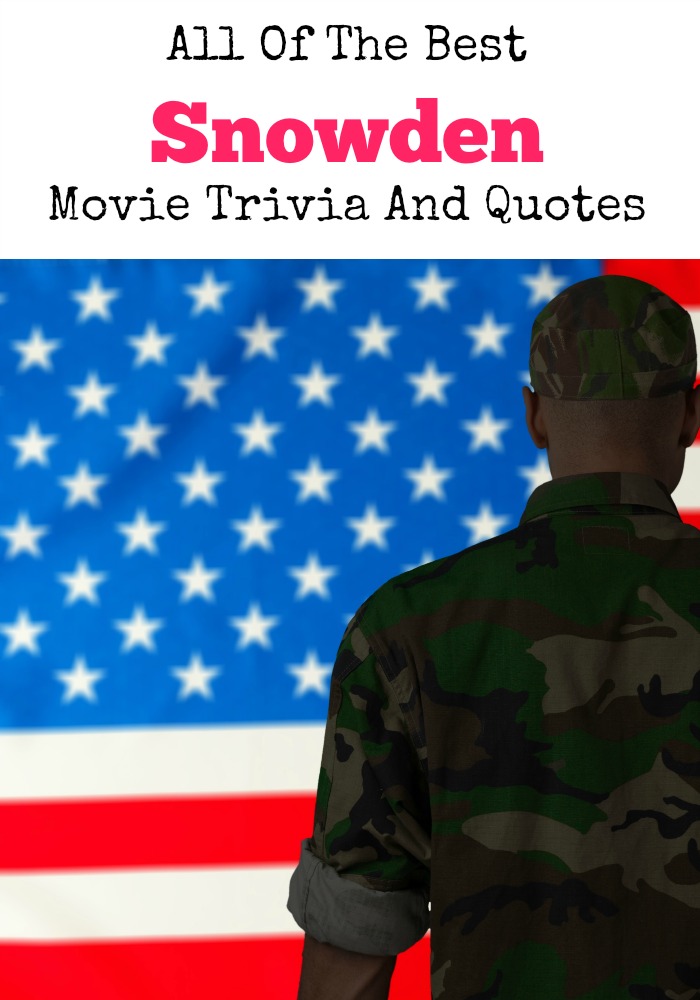 If you like digging into a super intense and dramatic movie, you should see the first look at these Snowden movie trivia and quotes. Seriously this movie looks crazy fierce, and even more interesting this dramatic story from 2013 happened. Ever wonder what goes down if someone leaks sensitive national security info to the papers? I've heard this movie is also full of some super crazy special effects. Get a taste for this vivid movie with the Snowden movie trivia and quotes below! I bet Bae and I will be talking about this flick for days!
All Of The Best Snowden Movie Trivia And Quotes For Intense Drama Fans
Snowden is a 2016 biographical political thriller that is set to hit theaters on September 16, 2016. The movie is set to star Joseph Gordon-Levitt as the role of Edward Snowden, along with Shailene Woodley, Melissa Leo, Timothy Olyphant, Zachary Quinto, Tom Wilkinson and Nicholas Cage. The movie details the real-life story of Edward Snowden, a computer professional, who leaked thousands of classified documents from the NSA (National Security Agency) in 2013 to The Guardian, a British daily national newspaper. Check out the trailer!
Snowden Movie Trivia:
The role of Lindsay Mills (Snowden's girlfriend) was first offered to Margot Robbie (who is the new Harley Quinn in the upcoming Suicide Squad movie.) She had to turn down the role because of scheduling conflicts.
Timothy Olyphant and Nicolas Cage have also starred in another movie together. They appeared in the 2000 movie Gone in Sixty Seconds, where Olyphant plays the role of Detective Drycoff and Cage plays the role of Randall "Memphis" Raines.
While this will be the 20th movie that Oliver Stone directed, it is his first that is shot on digital format.
Snowden was set to be released on December 25, 2015. However, the date was pushed back because of the complex visual effects that had to be done for the movie.
Snowden Movie Quotes:
Edward Snowden on spying on the NSA, as an open letter to the people of Brazil in December of 2013.
"These programs were never about terrorism: they're about economic spying, social control, and diplomatic manipulation."
Edward Snowden on privacy, in a Christmas message to the USA on December 25, 2013.
"Privacy matters. Privacy is what allows us to determine who we are and who we want to be."
Edward Snowden on the future, also in the same Christmas message to the USA on December 25, 2013.
"A child born today will grow up with no conception of privacy at all. They'll never know what it means to have a private moment to themselves an unrecorded, unanalyzed thought."
So what do you think about this first look at the Snowden movie trivia and quotes? Will you be going to see Snowden? Tell me your thoughts in the comments!
Copyright: Vector Image by StockUnlimited