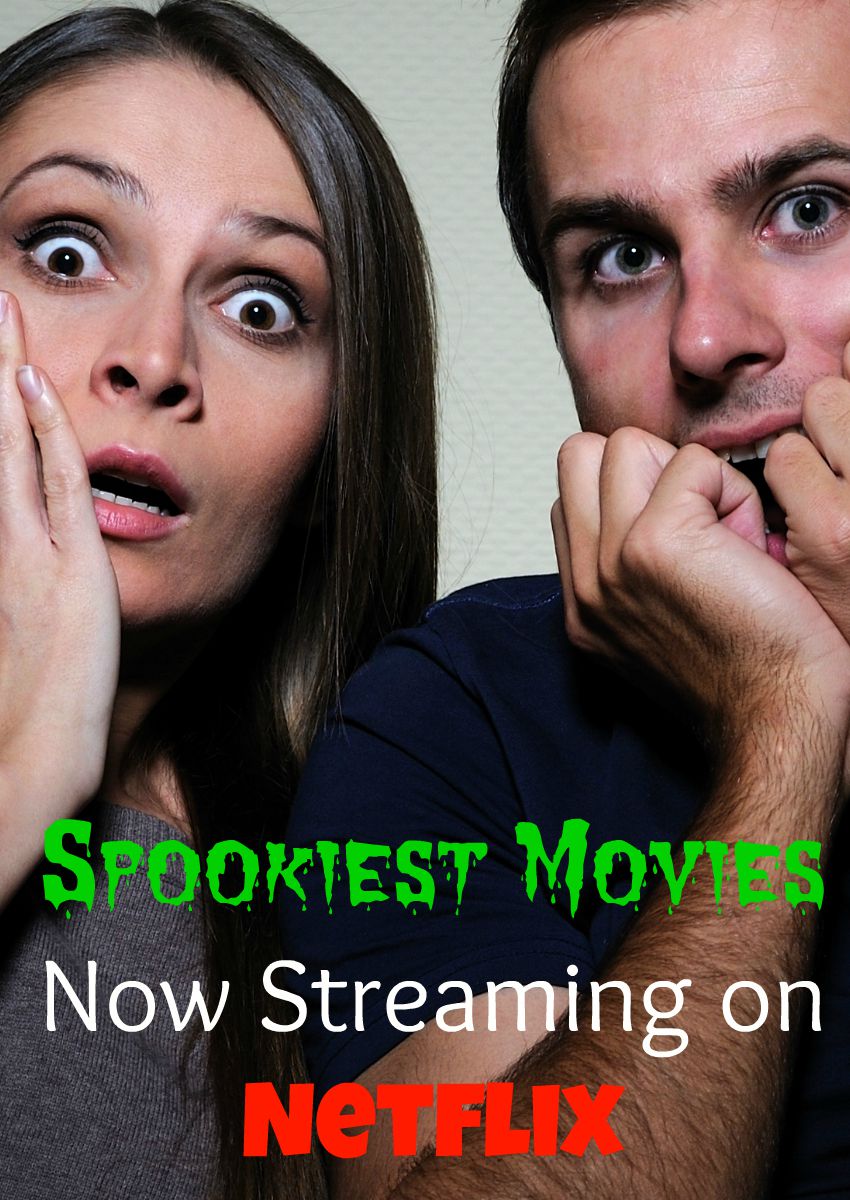 I am not sure what I did in my life before Netflix, there are so many great movies on there you can find that you haven't yet seen or heard of, including some pretty good spooky movies!  I tend to stay away from these kinds of movies.  I don't like to watch my movies through my fingers, which is how I watch spooky movies.  Check out these spooky movies below when you are settling in to watch some Netflix.    
Spooky Movies on Netflix
Carrie (2013): This is the third adaptation of Stephen King's 1974 novel.  (Supposedly) the director has stayed more true to the novel than previous releases.  I am sure you have heard the story, or maybe the name used in reference to the movie.  Carrie has telekinesis and as you might imagine, isn't the most popular girl in school.  I don't want to give it away, but she gets her revenge!  This is one of few spooky movies I can watch!
The Omen (1976): The story of the spawn of satan.  If that isn't freaky enough, I don't know what is!  This one is the original with Gregory Peck.  His wife gives birth to their stillborn baby.  Before his wife is aware of what happened, Peck is convinced by the hospital clergy to adopt a baby boy whose mother had died in childbirth.  They name him Damien (hearing that name gives me the creeps!)  Weird things start happening around the child, including Damien refusing to enter a church (probably for fear of bursting into flames!)  If you can stand the creepiness, it actually is a good movie!
Plague (2014): If you like The Walking Dead, you will like this movie.  It is an Austrailian movie about a plague that breaks out and turns everyone to zombies except for 3 people.  Their struggle to believe each other and survive is the premise of the storyline.   There is drama, of course, among the 2 men and 1 woman, who is with one of the men.  There is a slightly surprising ending, I won't give it away.
Out of the Dark (2014): Kids in spooky movies creep me out!.  Might be the spookiest kind of movie in my opinion.  The tagline for the movie is 'Prey for the Children'! (makes you want to watch right?)  Set in Columbia in 1992, Julia Stiles and Scott Speedman move there from the UK to manage a papermill.  In their daughter's room is an old dumbwaiter and it scares her.  Yea, that would scare me too!  She gets trapped in it one night after the door snapped open on its own and her favorite stuffed animal sitting in it.  I mean I would have left it there and ran out, but she got in!  Then she starts developing a rash, going back to the UK for proper treatment she is then kidnapped by a group of dirty kids.  And then it gets creepy.
As much as I don't like spooky movies, it is like watching a car wreck for me, I don't want to watch but I can't stop.  However I won't watch alone, or on my own accord, I have to be convinced.  I am a pretty jumpy person and scare easily!
 Do you watch spooky movies (like your fingers like I do?) What is your favorite one you have seen on Netflix?  Post your faves down below in the comments!  Maybe I can be convinced to watch one!