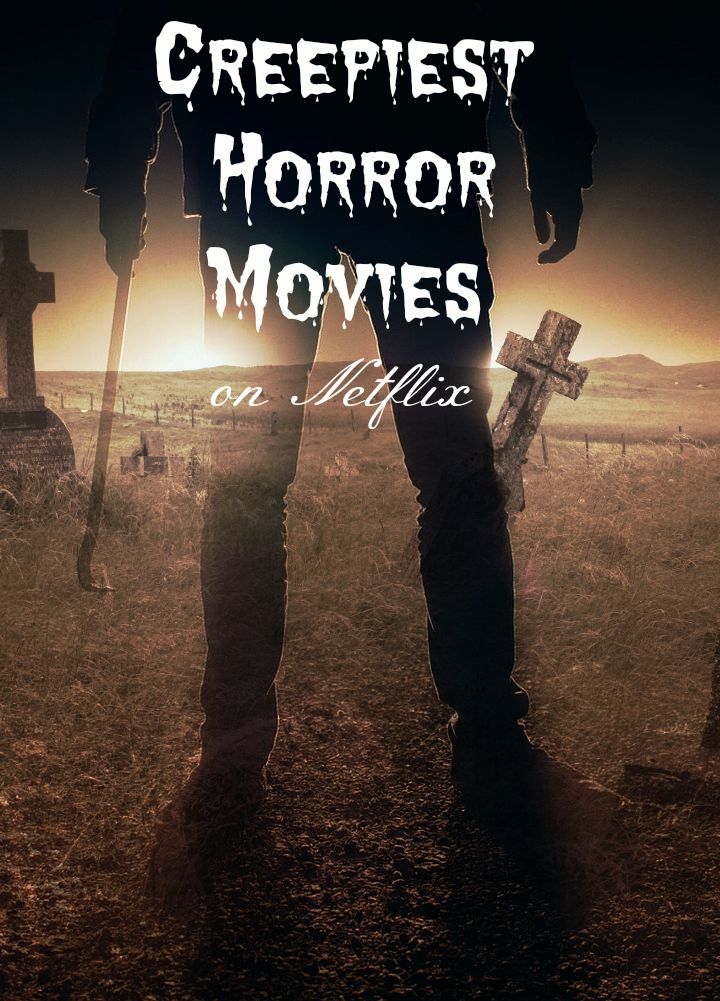 Horror movies for teens are a huge hit any time of the year, but especially during Halloween! They really get your adrenaline pumping with all those emotions of fear and terror. I read a study once that said watching a horror movie had the same effect as riding a roller coaster! That means you don't have to go to an amusement park to get your wits scared out of you! Just turn on your TV! Check out a few of the best horror movies for teens on Netflix!
Best Horror Movies for Teens on Netflix
Carrie– Carrie is a 2013 supernatural horror film, the 3rd adaptation with the others being in 1976 and 1999 and stars Chloe Grace Moretz, Judy Greer, Portia Doubleday and Julianne Moore. Carrie is an outcast who is bullied at school by the popular crowd and abused at home by her mother. The day she starts her period at school, she is harassed by Chris, the popular girl and her friends. Carrie realizes that she has a gift and when she is pushed too far on prom night, the monster inside her is unleashed.
Nightmare on Elm Street– Nightmare on Elm Street is a 1984 supernatural slasher horror film. It is the first of what ended up being 9 movies in the series (1985, 1987, 1988, 1989, 1991, 1994, 2003 and 2010. The movie stars Heather Langenkamp, Ronee Blakely, Amanda Wyss, Jsu Garcia, Robert Englund and Johnny Depp. Four teenagers all have the same dreams about Freddy, a creature that dresses weird and has knives on his right hand. When one of the teens is murdered, the survivors must try to stop Freddy before he kills them as well.
Oculus– Released in 2014, this is one of the few horror movies for teens on Netflix that I just can't watch. I'm already freaked out by mirrors in the dark! The movie centers around siblings, Tim and Kaylie. Tim is released from a mental hospital, where he spent years after supposedly seeing his father torture and kill his mom. Kaylie tells Tim they have to destroy an ancient mirror that she found working at an auction house. Because, you know, that's a great way to welcome home your newly released brother- with an evil mirror! Stuff happens, scary things jump out (I'm sure, I haven't watched it), etc etc.
The Crow– The Crow is a 1994 fantasy action film and stars Brandon Lee, Ernie Hudson and Michael Wincott. Eric is a talented guitarist, who is murdered one night along with his fiancée. A year later, Eric is brought back to life by a crow, who leads them to his murderers. Eric gives the gang a taste of their own medicine until it comes to top crime lord, Top Dollar. Top Dollar soon learns the crow legend as well as the secret to Eric's invincibility. To up the "creepiness" factor, Brandon Lee died making it in a tragic accident with a dummy bullet.
Children of the Corn– This is probably one of the best horror movies for teens of all time. Although it's not all that scary unless you're about to become an adult. Think about it: kids run the town. Sure, they kill anyone who doesn't bow down to the corn god (or whatever that creepy force in the corn was), but as long as you're obedient to the maize, all is just swell! Watch it. Also, not how Linda Hamilton (she was a huge star back in the day) tilts her head to the side the entire movie. Now that's I've told you, you won't be able to think about anything else!
These are just a few of the best horror movies for teens on Netflix. Some are classics, some are newer. All will creep you out in one way or another! So start streaming and screaming!
What are your favorite horror movies for teens on Netflix? Tell us in the comments!