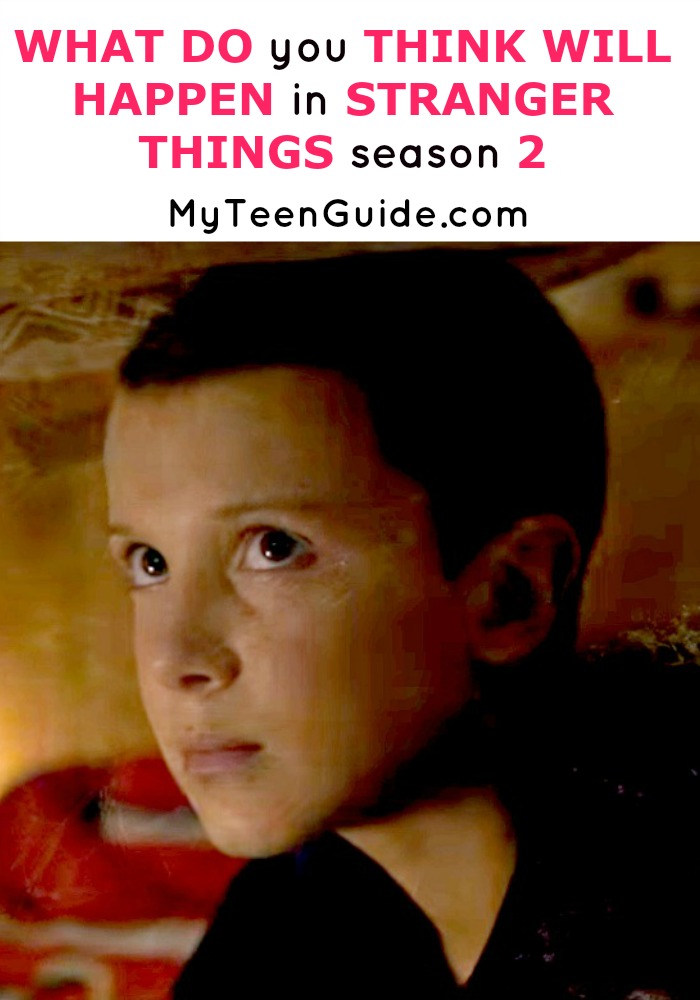 I almost can't stand it, the waiting for Season 2 of Stranger Things, and I want to know what you think will happen in the show! For all those avid enthusiasts and fans of Stranger Things on Netflix, you may have noticed that the first season ended up with a lot of hints. I know, that's the understatement of the year right? The Dungeons and the dragons battle between the heroes and now we have the 8-headed Thessalhydra, the Proud Princess, the Lost Knight and the Flowers in the Cave are all pretty major things we are all wrestling with. What roles do they have to play in the next season? I am an avid fan of Stranger Things and I have my own ideas about what's going to happen. Since I've already spilled them all to my bestie, I want to hear what you think about some of my predictions and hear your ideas too!
What Do You Think Will Happen In Stranger Things Season 2
Season 2 Will Skip Ahead A Full Year
The 2nd season will skip a full year after the first. Now, the kids will get older while some of them will go through several voice changes. Matt Duffer reportedly considers it to be a cool experience to see the characters and kids one year later. But, of course, there are lots of things that could happen in one-year long gap. There will be lots of madness, monsters, and exploration of the so-called Upside Down.
Related: How To Find Legendary Shows Like Lost On Netflix
How The So-called Upside Down Greatly Affected Everyone
https://www.instagram.com/p/BIqbzYXjxBn/?taken-by=netflixstrangerthings
If you will take a closer look at the Season 2, during the Christmas season, almost all people are trying to act normal. They were messed up in these situations. Four people have survived it with Eleven who stays still in there. Now, what could be the effect of the toxic environment? Had it affected the people around? Would Will still be okay?
Eleven Could Be The "Lost Knight"
Eleven had just sacrificed herself in killing Demogorgon and in saving her friends. Before the Christmas season, the boys were already talking about the "lost knight" who is out and is missing from the game. Hopper was also seen putting all El's favorite foods such as Eggo waffles in a box in the woods.
As James Cameron did say, there is no one else in sci-fi that will die. I think that Eleven is discovering more of her powers. She might also be figuring out where she came from and how they are connected to other dimensions.
Eleven Is The Daughter Of Hopper
Eleven could not be the real daughter of the comatose woman from the very start of the season. She could have been the true daughter of Sheriff Hopper. I think it could be briefly explained by his determination in figuring things out of what did happen to her. It could be possible that he was guilty since he had sold Eleven out.
Other Test Subjects Possible
https://www.instagram.com/p/BJ5oplcDH6_/?taken-by=netflixstrangerthings
With Eleven's Tattoo, it reads 011 with zero in front. Could it be possible that there are more numbers on other people? There may be hundreds to thousands of test subjects that participate in the government project. I believe that there are still more superpowered characters that can be introduced in season 2 other than Eleven. They each also have their abilities that were not yet previously addressed.
These are the things I believe will happen in Stranger Things Season 2!
So now it's your turn! What do you think will happen in Season 2 of Stranger Things? Tell us please your ideas in the comments!
Image via trailer