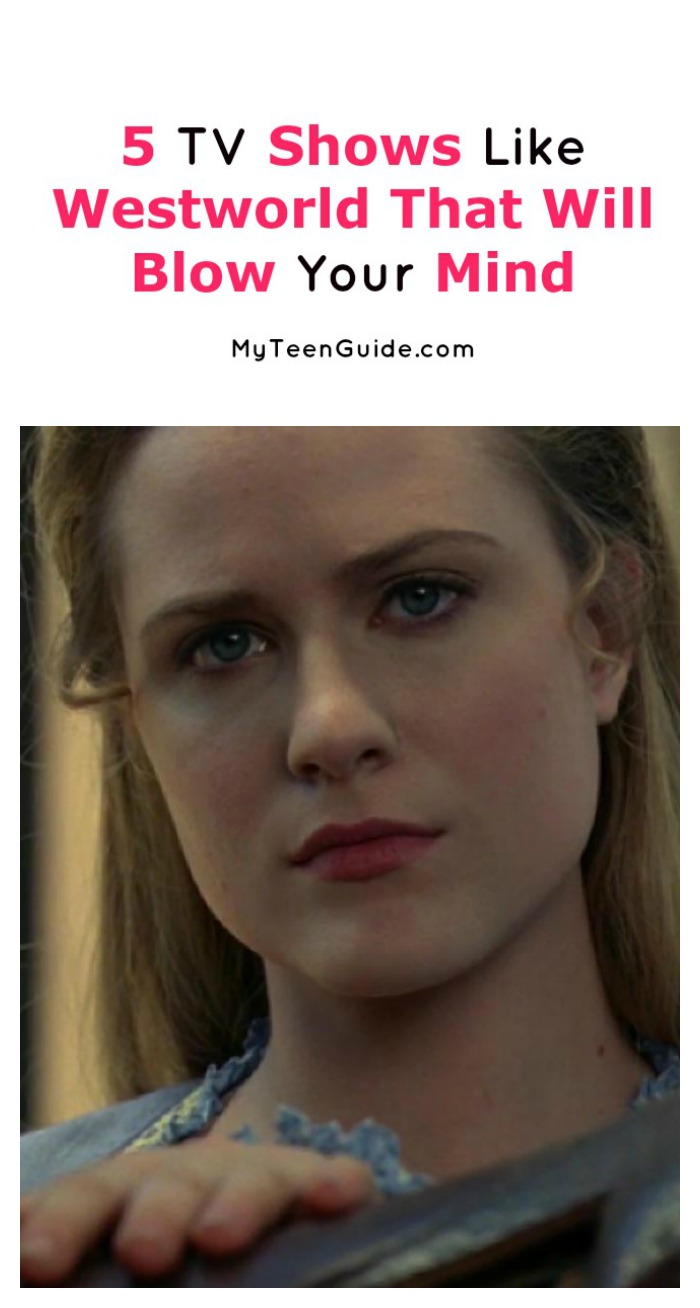 In the history of television, there aren't too many shows like Westworld that have combined science fiction, drama, and Western themes.  The show, which premiered on HBO on October 2016, is a science fiction western thriller that is based on a previous movie and book about a technologically advanced amusement park that is visited by androids. The first season ended after just 10 episodes but the second season is said to be starting in 2018. To keep you busy between now and the next season, here are four t.v. shows that are like Westworld.
This post contains affiliate links. Thanks for the support.
More genre-defying TV shows like Westworld
1. Extant
Not only is this show full of science fiction mystery and drama, it also stars a well-known cast, to include Halle Berry and Jeffrey Dean Morgan. Extant features an astronaut, who, after a solo mission in outer space, returns home 13 months pregnant. For years, Molly suffered from infertility. Outside of the main storyline, viewers are also taken into the lives of a humanoid robot and a robotics engineer. While there is no western theme, this show is perfect for a sci-fi nerd.
2. Lost
Lost takes the supernatural, science fiction and drama themes and throws them all into a crashed plane that lands on a deserted yet seemingly haunted island in the middle of nowhere. Survivors of the crash are forced to live among each other on the island while trying to figure out the island's mystery. Watching Lost requires paying a lot of attention to the small details as there is plenty that is more than meets the eye with this show. To prove just how good Lost is, keep in mind that it was on television for more than six years.
3. Deadwood
Deadwood is another HBO western that was full of drama and action. The show, which aired from 2004 to 2006, is about western life during the 1870s in a town in South Dakota. The show incorporates many well-known western figures, including Wyatt Earp, Calamity Jane and George Crook. If you like action along with a small history lesson, Deadwood is a great western to add to your list.
4. Person of Interest
Person of Interest offers viewers a good mix of science fiction, drama and crime all in one series. The series began in 2011 but flew under the popularity radar for its first few seasons. It ended last year. Person of Interest follows a CIA agent, a billionaire, and helpers on a police force who all work together to predict and stop crime before it happens by using a computer known as The Machine. The show offers great into artificial intelligence and provides a new side to science that isn't so fictional.
5. Firefly
One of my favorite shows like Westworld, Firefly was another genre-bender. The space western, created by Joss Whedon, aired on Fox for less than one season back in 2002. The show follows the adventures of the crew of Serenity, a Firefly class airship. After FOX pulled the show, Whedon gave its loyal fanbase some of the closure they needed through the theatrical release of the movie Serenity. With plenty of action, adventure, wit, wisdom and even a little romance, Firefly is a show you need to watch!
Do you have any other favorite shows like Westworld? Share below!