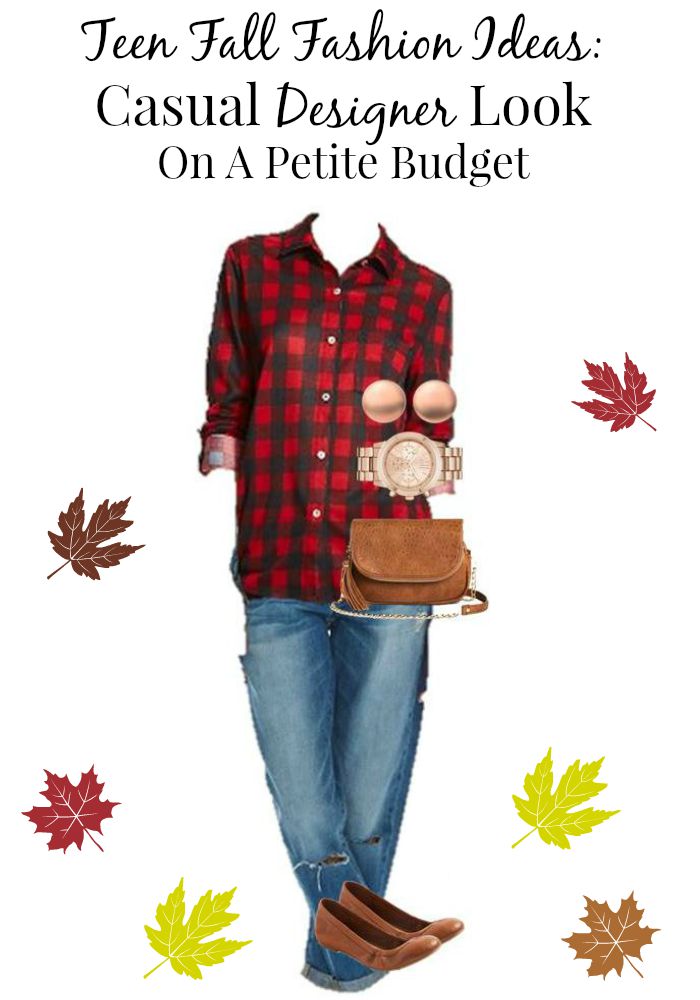 Hello my lovelies! If you are anything like me, you have spent hours sucked into the internet a few free moments checking out some of the amazing fall fashion. Let me tell you, there is a lot of eye candy out there that is tres belle. Unfortunately for me blogging has not yet discovered me as an internet star so my wallet is a little bit smaller then I would like it to be.
Teen Fall Fashion: Designer Look for Less
Affiliate links included below.
Savvy girls know you do not have to substitute tons of cash to live a little more fashion forward.  I have pulled together a designer look I think is on point, and then included links to other pieces that are a bit more budget friendly for all of my girls out there. Of course if there is a designer piece you want to splurge for you can do that too. Take a look at this fab teen fall fashion look side by side. You might think you're looking at twinsies!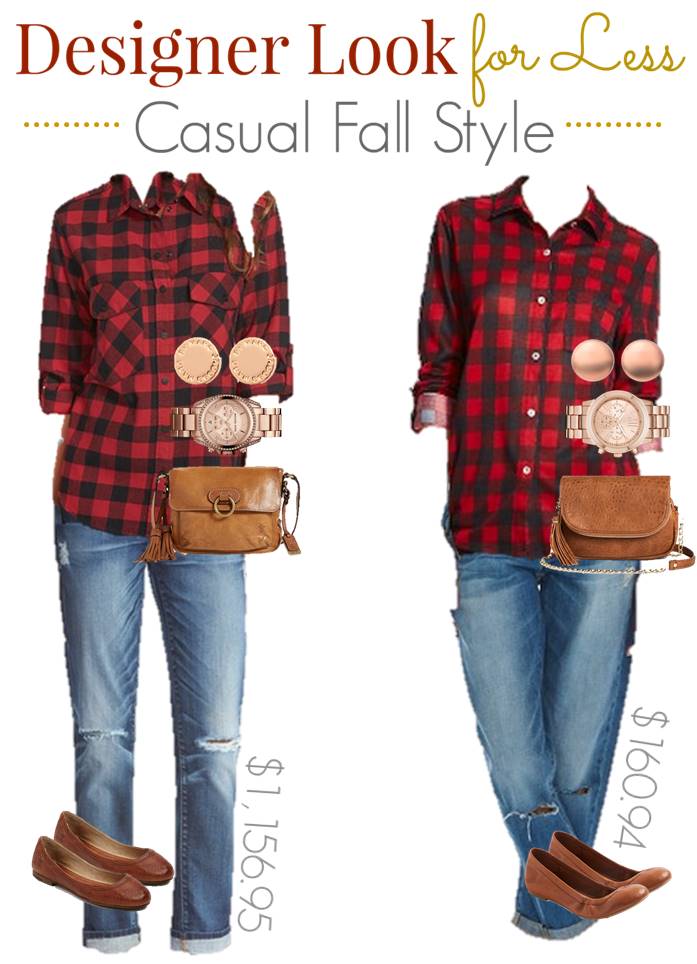 Designer Look:
This look is fun and laid back, but I just do not have this cash Nordstrom. My wallet just yells Bye Felicia while I dream of fab clothes. I am eyeing those Marc Jacobs Logo earrings, maybe I can swing those! Notice how the red plaid makes this casual outfit pop, and will stand out against on both those super sunny and grey days of fall. The cute little camel colored bag is catching my eye, must pass at that price.
Related: Michael Kors Teen Fashion Accessories Under $100
Savvy Budget Look: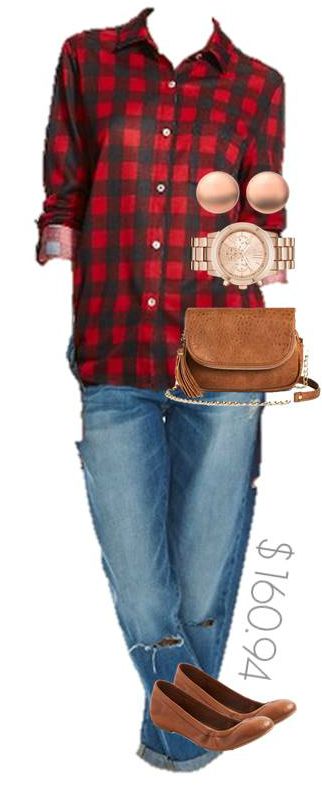 Self Esteem Plaid Button Down Shirt @ Target $19.99
Mossimo Boyfriend Crop Jeans @ Target $29.99
Emma Ballet Flats @ Target $31.99
Crossbody Fold Over Handbag @ Target $29.99
Mossimo Boyfriend Watch @ Target $19.99
Tressa Rose Gold Earrings @ Target $28.99
So lets get real ladies with some killer teen fall fashion! Srsly, this outfit has so many good things going for it including the price tag. Denim trends are changing for fall. Super skinnies are headed out and bootcut and boyfriends styles are back so make sure you are stocked. These crops also pair easily with edgier boots to stretch your looks. The plaid shirt is rocking just as much as the designer version and will be soft and cozy. You can also layer this shirt, or add an accessory with lots of fringe to give an edgier look to plaid.
The watch is on fleek for a flashier accessory and looks pretty similar to the designer version.  I wear watches as bracelets that tell time anyways, my cell has the time. The crossbody bag is a great size for just my essentials and has that same great camel color plus a little bit of cute fringe. I carry a heavy bag all week, so on the weekend my bag is a little slimmer plus it would fit in a bookbag. I love LOVE Target flats, I already own like 50 billion of them #shoeaddict. In fact I think I already own those shoes!
Related: 3 Ways To Wear A Striped Tee: Remix Your Wardrobe!
With these price tags I can rock this look I can enjoy fall without FREAKING when I splatter mud on my jeans.  I will take these teen fall fashion ideas, thanks Target!
Lovelies which pieces are you loving? Are you designer chic or budget savvy? Tell me in the comments!