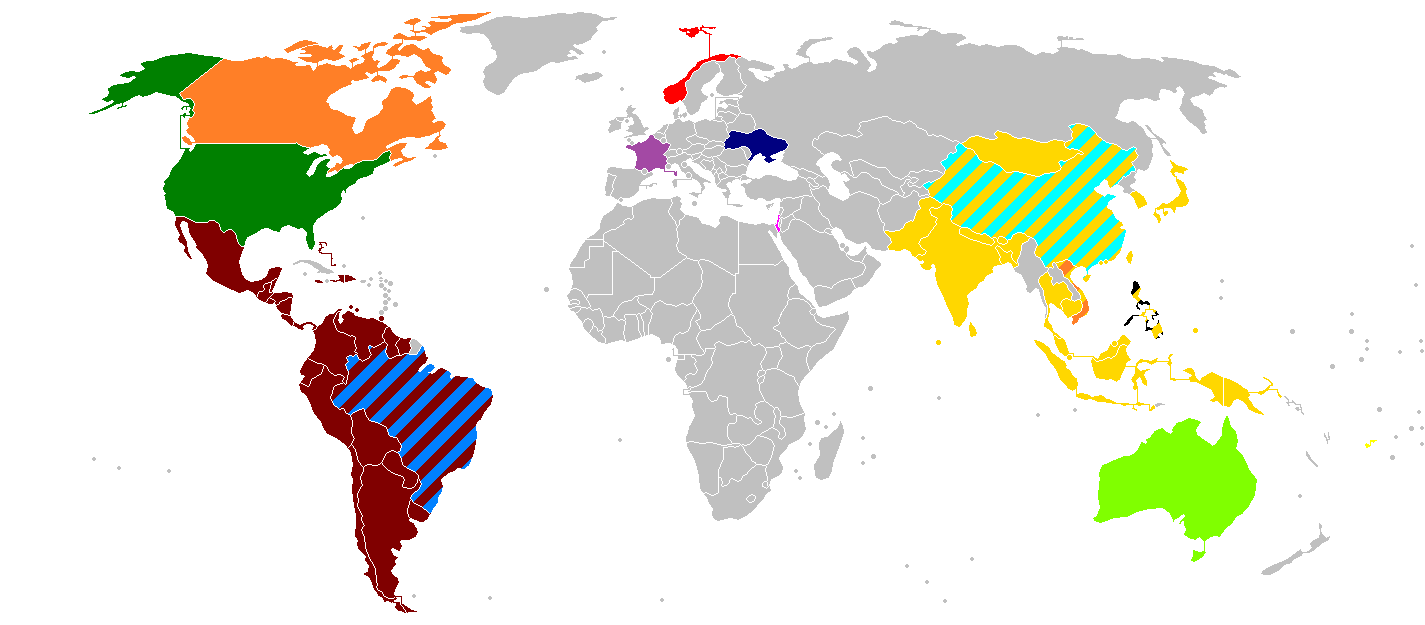 Who got eliminated on The Amazing Race, Season 27, Episode 2?  Read our recap & thoughts.
The Amazing Race Season 27, Episode 2 Recap
So last week at The Amazing Race 2015, week 1,  left us with Kelly and Shevonne being eliminated. Since Tanner and Josh won the Express Pass last week, they are the first ones to depart on their next adventure. This week the teams are headed to Buenos Aires, Argentina. They first must find the church where Pope Francis was baptized.
Tanner and Josh along with Jazmine and Danielle, Rick and Cindy and Denise and James book their flight at travel agencies. They are booked on the same evening flight, along with the other teams as well.
At the airport, Alex and Adam use another person's phone to find out the name of the church they need to find. Denise and James also find out the church's name and they decide to share the name with Justin and Diana, Logan and Chris and Tanner and Josh. Justin becomes upset over the fact that Denise and James shared the church name because he wanted the information to stay between him and Diana along with Denise and James. No one seems to be impressed with how Justin is acting. He really is acting like a little child who doesn't get their own way.
Everyone arrives at the church only to find it is closed until morning. Even though the first three teams to arrive at the church were Justin and Diana, Logan and Chris and Tanner and Josh, everyone will be on equal grounds in the morning.
After the teams enter the church, they get their next clue: a Detour, Cartoneros or Fletero. Cartoneros consists of the team picking up 100 kg of cardboard and recycling while Fletero consist of teams needing to have a statue delivered by calling for a delivery truck and also looking up directions to give to the driver. All of the teams choose Cartoneros except for Kelsey and Joey, who opt for Fletero.
The first two teams to finish the Detour are Justin and Diana in first and Tanner and Josh in second. Logan and Chris finish in third.
Justin and Diana are first to arrive at the Roadblock. One member of the team has to learn a tango routine, then perform it while harnessed to a wall. Diana chooses to do the Roadblock. Next to arrive are Tanner and Josh. Tanner opts to do the Roadblock but seriously struggles. The other teams finish up their Detours and head to the Roadblock.
Diana is first to try the routine but ultimately fails on her first try. Let me tell you folks, it is not as easy as it looks. I know if that were me, I would be on my 20th attempt and still fail. However, Diana doesn't take long to conquer the routine and is the first one to complete the Roadblock. They can now head to the Pit Stop, the Cathedral of Polo.
Joey and Kelsey along with Cindy and Rick and Logan and Chris arrive at the Roadblock. Kelsey attempts the Roadblock as does Cindy. Tanner is still having a hard time with his tango routine, allowing Logan and Chris followed by Cindy and Rick to complete their routines successfully. Tanner finally completes the dance routine on his fourth try. Eventually, all of the team arrive at the Roadblock. James finishes his routine, putting him and Denise in fifth place.
Justin and Diana are the first team to arrive at the Pit Stop. I know that is was a long shot but I was really hoping Justin and Diana would be eliminated tonight. I am just so turned off by Justin and the way he was acting earlier. Not impressed with him at all.
Meanwhile at the Roadblock, Krista finishes the routine, putting her and Tiffany in sixth place, followed by Kelsey, putting her and Joey in seventh place.
Back at the Pit Stop, Denise and James, Logan and Chris along with Tanner and Josh arrive simultaneously. It looked like Denise and James would take second place but at the last minute, Tanner and Josh bolt past them for second place. However, as they say Karma is a beotch and Tanner pulls a hamstring on his bolt to the mat.
Back to the Roadblock, Jin finishes the routine, leaving only Jazmine and Danielle and Alex and Adam at the Roadblock. Both teams finally complete their routine, within mere minutes of each other so it looks like the race is on now. These last three teams are rushing to find a taxi to get to the Pit Stop. Jazmine and Danielle arrive first followed by Ernest and Jin. It was quite comical to see Ernest and Jin fearing they were in last place, as they began sobbing. However, it was Alex and Adam who arrived last and are eliminated.
Results of The Amazing Race Season 27,  Week 2:
1st place: Justin and Diana
2nd place: Tanner and Josh
3rd place: Denise and James Earl
4th place: Logan and Chris
5th place: Cindy and Rick
6th place: Tiffany and Krista
7th place: Kelsey and Joey
8th place: Jazmine and Danielle
9th place: Ernest and Jin
10th place: Alex and Adam (Eliminated)