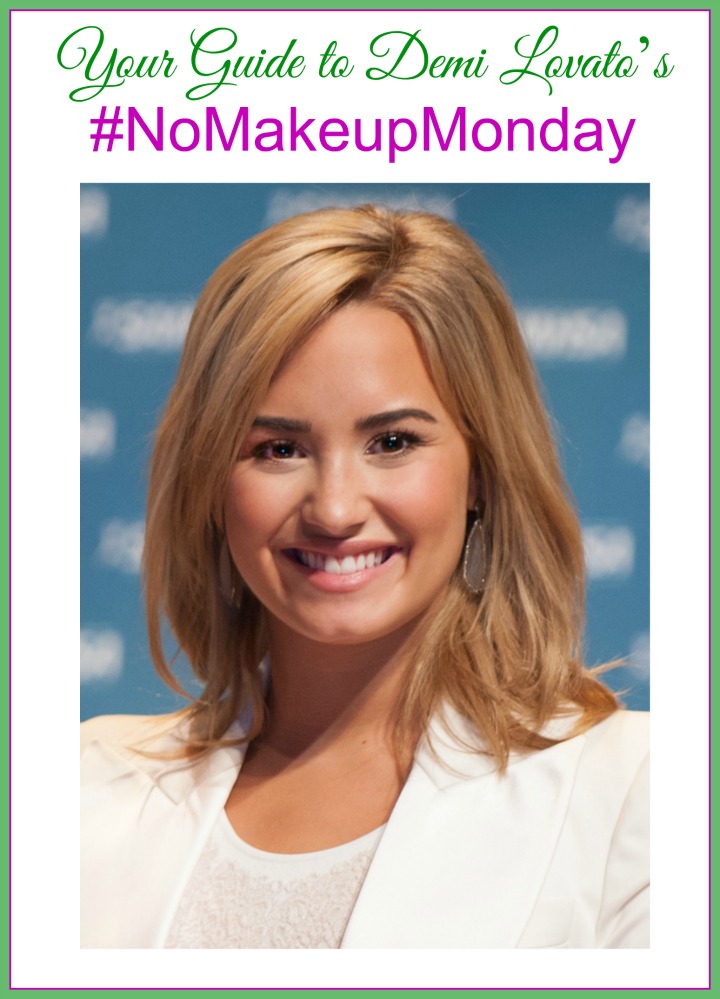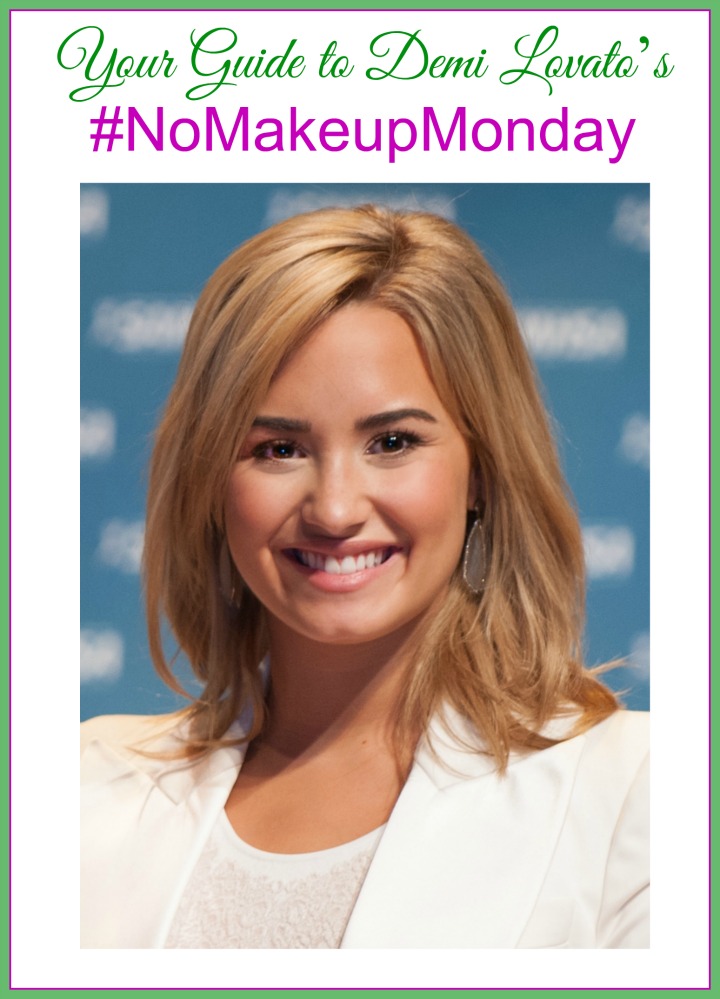 Have you heard of #NoMakeupMonday? It's a pretty cool idea! Demi Lovato posts a selfie every Monday on her Instagram account of her with no makeup on. And she's not the only one; many people are jumping on board and supporting the idea. How inspirational is that? Rocking your true, authentic self is so important. Love who you are and feel comfortable and confident in your own skin.
Demi Lovato's #NoMakeupMonday Initiative
Here are five reasons why I think it's an awesome initiative:
1) Love Yourself
You're beautiful. Your natural, authentic untouched self is gorgeous. It doesn't matter if your eyebrows are perfect or you've got a few pimples or you're experiencing a break out. It's okay. Your body is changing and it's all part of the process. Love your raw beauty regardless. There's only one you in this world and it's your job to love and respect that.
2) Time Out
Your skin deserves a break. Take care of yourself. Just like you give your body a break from stress or exercise, it's important to let your skin have a break too. Let your skin breathe. When you come home from work or school ALWAYS take off your make-up especially before bed. You will feel fresh the next morning when your skin has had a break.
3) Make-up is Great
Make-up can be a lot of fun. There are so many cool products to try. Make-up can make you feel amazing and self-confident and that's awesome! Try new products, colours and be creative. Remember that you are beautiful with make-up but you're also beautiful without make-up. Never feel like you have to wear make-up to fit in.
4) Save Time
By skipping your make-up routine at least one day a week not only do you allow your skin to breathe but you also have a little extra time when you're getting ready in the morning. Catch a little extra sleep that morning, make a super delicious breakfast or do something for yourself, like painting your nails. Treat yourself with a little "me" time.
5) Refresh
Rejuvenate your skin after a long week. Try a DIY face mask or grab a sheet mask at your local drug store. Just make sure that it's appropriate for your skin type. There are lots of fun DIY face mask recipes online that use all natural ingredients that you probably have in your kitchen such as bananas and honey. I love face masks and find them to be super relaxing. They make your skin feel fresh and ready to go!
#NoMakeupMonday promotes self-love while also embracing that make-up is a super cool way of expressing yourself. Find a balance in your life and let your skin breathe. You were made exactly how you're supposed to be… beautiful, strong and courageous!
What are your thoughts on #NoMakeupMonday? I personally am all for it! Embrace your natural beauty! Trust me… you're beautiful!
Demi Lovato Photo Credit: By SAMHSA [Public domain], via Wikimedia Commons