Want to throw the absolutely most amazing black light party ever?
Wait until you see our ideas!
In case you're wondering, a black light party centers on the usage of…you guessed it, black lights: a type of lighting that has a special coating that removes all visible light and allows in long-wave UV light.
This UV light will reflect off anything that's fluorescent or white, giving those items a brilliant, futuristic pop of color.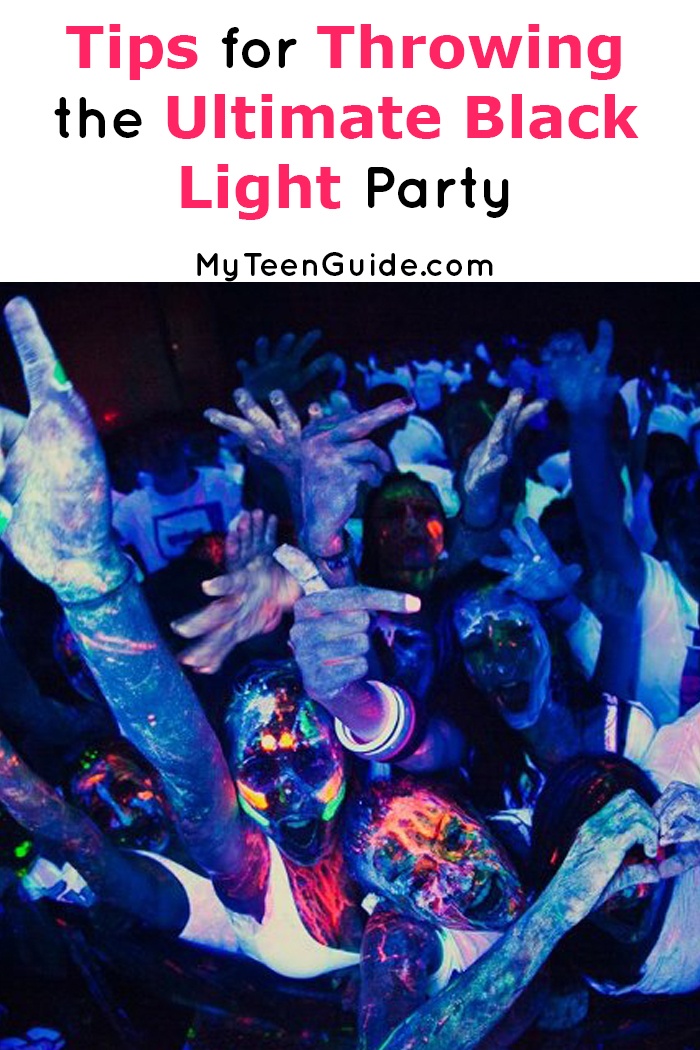 Got that?
Cool, then let's get down to some black light party ideas!
Tips for Throwing a Black Light Party for Teens
This post contains affiliate links. If you make a purchase through these links, we earn a small commission at no extra charge to you.
NECESSITIES
Since this is a black light party, your #1 priority needs to be black lighting, of course. You have a couple of options here, depending on how much you want to spend.
Check out this video for tips on how to set up your lights:
INVITATIONS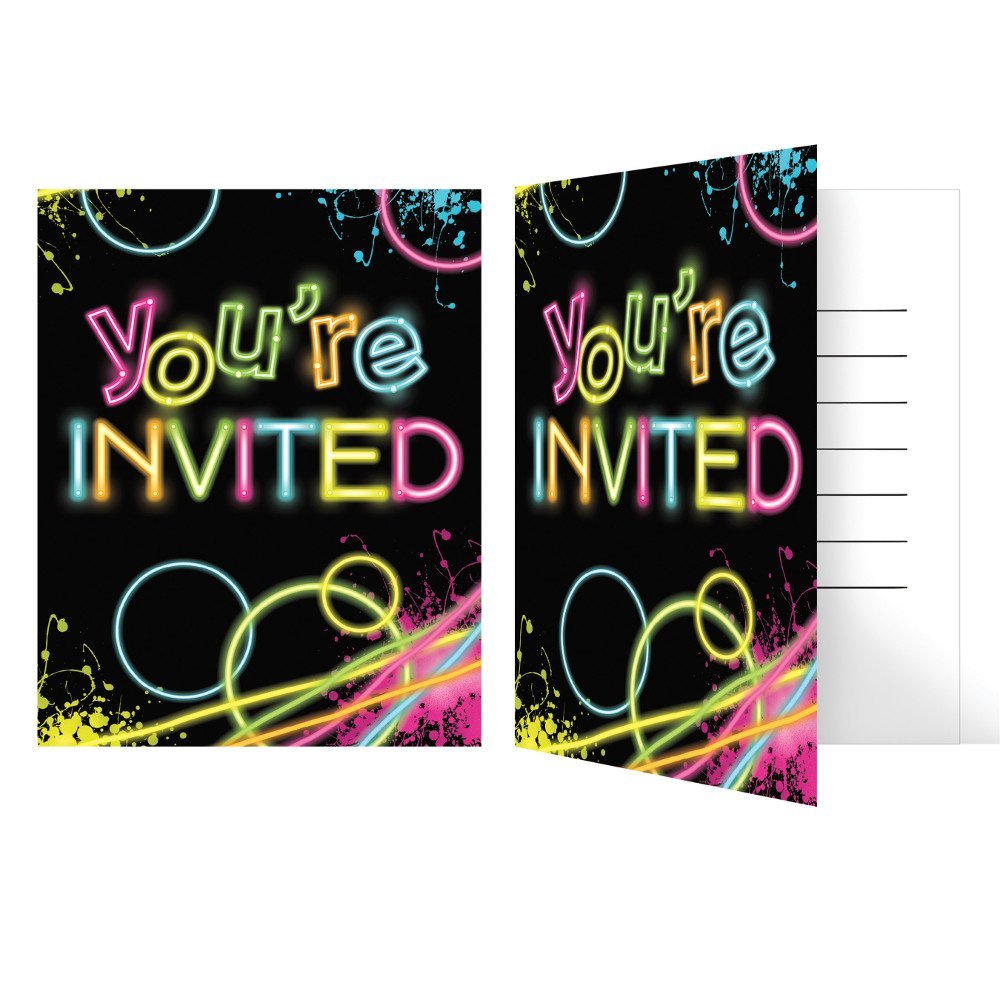 So, you've decided you want to have a black light party, right? Well, now you need to let your friends know about your party. Let's talk invitations! Check out some of my favorites:
If you didn't find what you were looking for in the above options, try making your own! Use a program like PicMonkey or PhotoShop. Start with a black background, then add your party details in neon letters! Then just print them out and you're good to go!
DECORATIONS
https://www.instagram.com/p/BnWVqoQhYuC/?tagged=blacklightparty
Okay, time to think about some cool decorations for your party area!
TABLEWARE
 Besides your party area decorations, you're also going to need to make your food and beverage tables look cool!
FOOD & DRINK
https://www.instagram.com/p/BnR8O0dFr9A/?tagged=blacklightparty
What do you think the best part of any party is? The food and drink, right?
ACTIVITIES & GAMES
https://www.instagram.com/p/BnDQLc4Fl1D/?tagged=blacklightparty
You don't want your guests to get bored at your party, do you? Well, then you're probably going to need a few games!
PARTY FAVORS
https://www.instagram.com/p/BmYFCMhh_04/?tagged=glownecklace
During the party, make sure to hand out plenty of glow jewelry and glow sticks! Afterward, send guests home with one of these fun favors.
Okay, take some or all of these ideas and go have the greatest black light party ever!
Do you have any favorite black light party ideas? Share below!