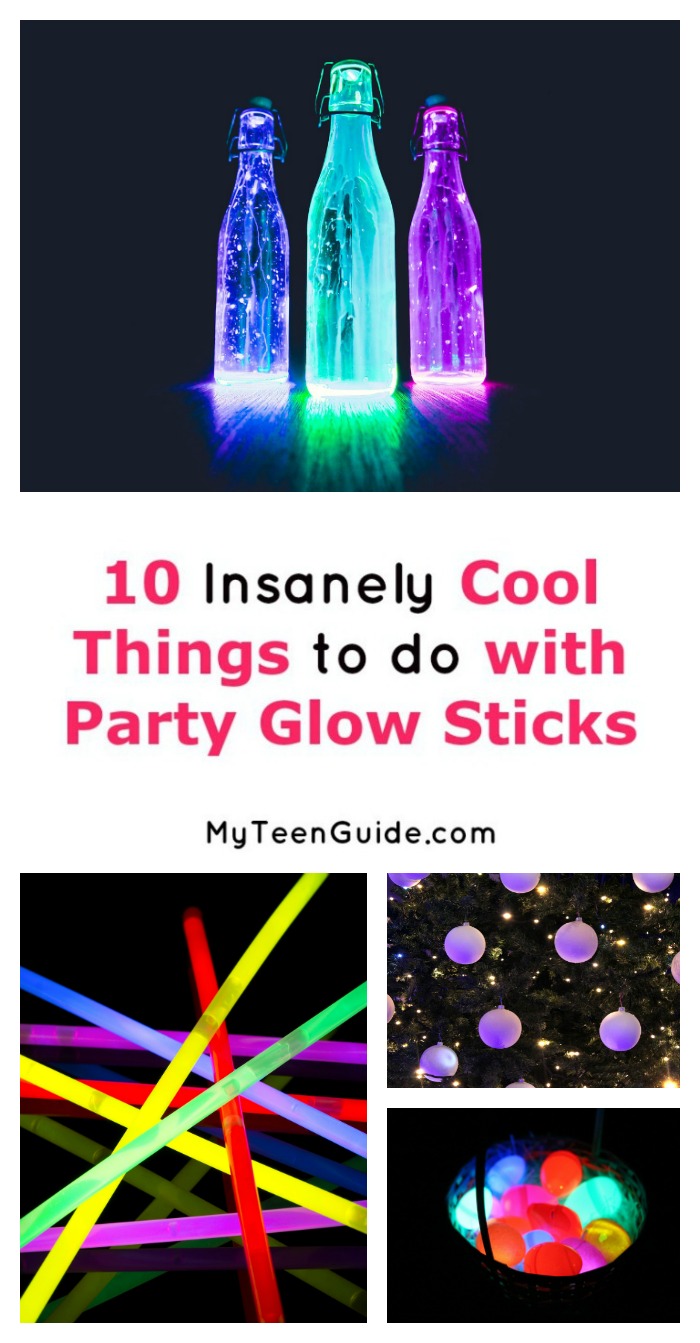 As simple as they seem, party glow sticks can be used for so much more than necklaces and headbands. These small thin bands of light are great for enhancing a party or even movie night! If you're into up-cycling and reusing items to make them into something new, you will love this list. Party glow sticks are super affordable and can be purchased in bulk. For fun DIY crafts, here are 10 cool things you can do with party glow sticks.
Things to Do with Party Glow Sticks
Affiliate links included below. Thanks for your support!
1. Glowing balloons
https://www.instagram.com/p/kxHYZLsR5S/?tagged=glowstickballoons
Balloons
and glow sticks are both super cheap! Purchase a package of each. Use helium to blow up the balloons. Before tying them, place a glow stick inside of the balloon. Now you have floating balls of light!
2. Make glasses
https://www.instagram.com/p/BDuUaO8glw1/?tagged=glowstickglasses
By disconnecting glow stick necklaces
, you can bend and shape them into glasses. Who wouldn't want to wear glow in the dark shades?
3. Use them in pumpkins.
Putting a glow stick inside of a pumpkin is the perfect way to give your Halloween creation a colorful glow!
4. A glow in the dark jump rope
https://www.instagram.com/p/4oxQ0MksQw/?tagged=glowstickjumprope
Purchase a cotton jump rope
and glow sticks. Break the glow sticks open, pour the liquid over the jump rope and viola, you have a glowing jump rope!
5. Glow stick tic-tac-toe
Tic-tac-toe can be made even more exciting by using glow sticks as the x's and o's as well as the board itself.
6. Glowing Easter eggs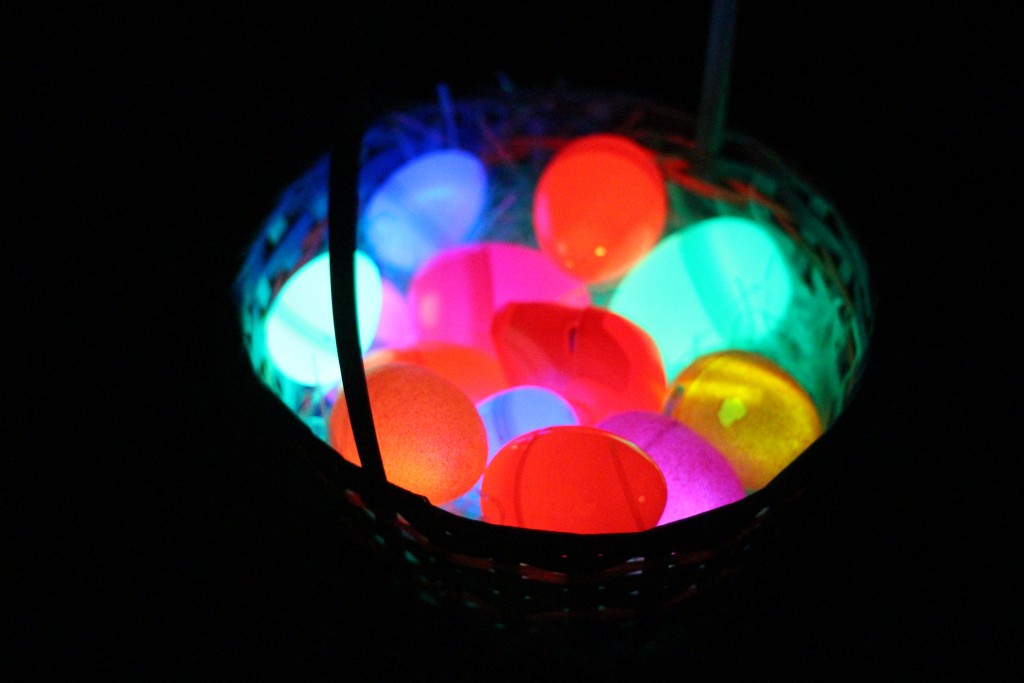 No one is ever too old for a night time Easter egg hunt! Put glow sticks inside of Easter eggs
, wait for the sun to go down, and have a blast! Makes for a great nighttime scavenger hunt game, too! No need to wait for Easter to come back around! Check out this great tutorial over at The Mommy Files.
7. Glow stick bowling
https://www.instagram.com/p/6Vq0wQJC_X/?tagged=glowstickbowling
All you need for this game is water bottles, glow stick, and a ball. Put the glow sticks inside of the water bottles and you've got glowing pins!
8. Lanterns
https://www.instagram.com/p/2j_qL2w_Xp/?tagged=glowsticklanterns
You can make DIY lanterns at home using empty mason jars and glow sticks. These are perfect for movie night or for using on the porch at night.
9. Chain link decoration
Link the glow sticks together to form a chain and hang it from anywhere. Turn off the lights and you've got a neon glow of lights.
10. Neon bath time
https://www.instagram.com/p/BS4zGc4jLFU/?tagged=glowstickbath
For a really cool bath experience, put glow sticks in the tub and turn out the lights! The neon glow will have you bathing in the most colorful water you've ever seen.
What do you use party glow sticks for? Do you think you'll try any of these DIY ideas using glow sticks?