This Baby Toys for Christmas post contains affiliate links. We get a small commission if you make a purchase. However we recommend only what we love.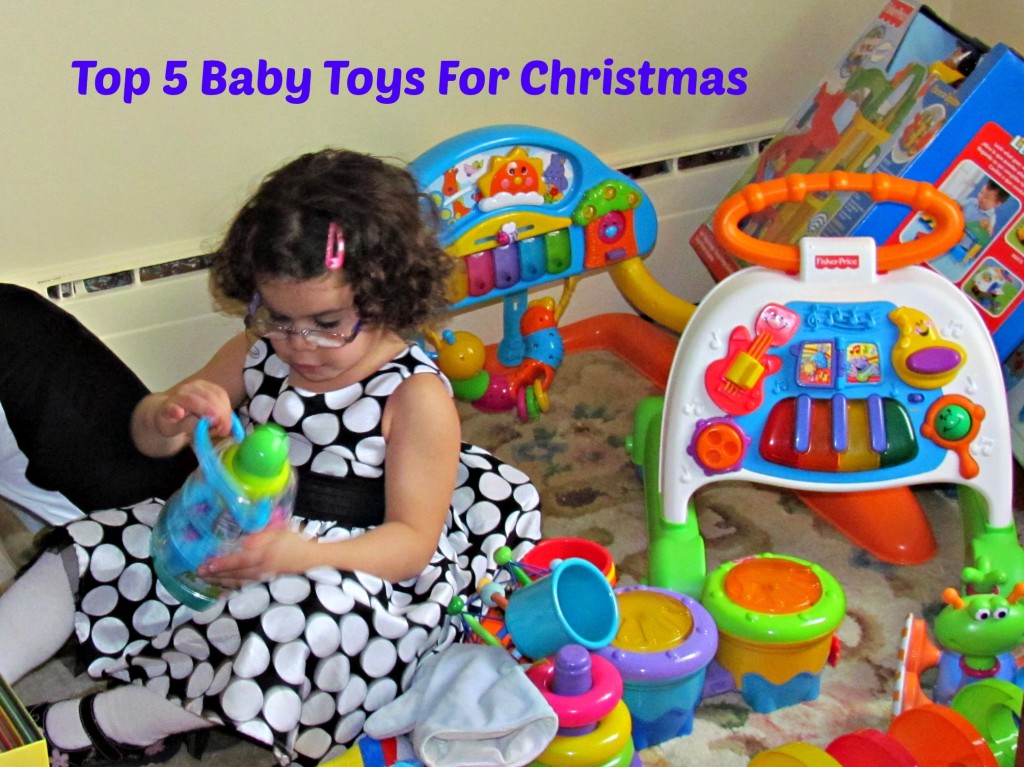 Shopping for your little one during the holidays is a lot of fun, even though it can be difficult to decide which items to buy.
Which Baby Toys are Best?
Before listing the top 5 baby toys for Christmas, it is important for you to know why these items made the list when other popular toys did not. When creating the list, there were several things I had to take into consideration, including teaching children developmental milestones, affordability, durability, customer reviews, and of course the fun factor. A toy isn't much good if it isn't any fun to play with.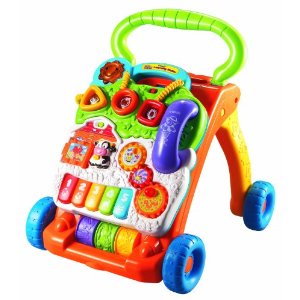 V-tech Sit to Stand Learning Walker
One of the best baby toys for Christmas that will help promote physical development is the Sit to Stand Learning Walker by V-tech. It not only helps your child go from sitting to standing on their own, but also has colorful spinning rollers, light-up buttons, and piano keys that play music.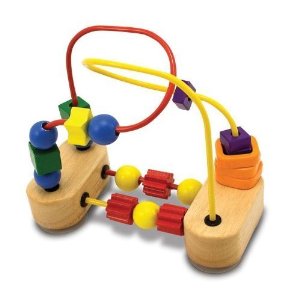 Melissa & Doug First Bead Maze
Beading toys have been around for several years, but the First Bead Maze by Melissa & Doug is one of the top 5 baby toys for Christmas because of its simplicity, compact size, durability, and the fact that it teaches children cognitive skills. You can even use this toy when they are older to teach them how to count.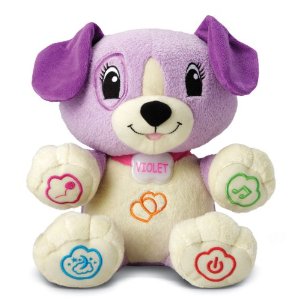 LeapFrog My Pal
Available in green for Scout or purple for Violet, LeapFrog's My Pal teaches can teach your baby about language. This item is one of the best baby toys because you can connect it to your computer and then Scout or Violet will speak your child's name, favorite food, color, and animal. You can also download music to the toy, which keeps kids entertained for hours while encouraging language skills. Many parents have put the LeapFrog MyPal on their lists of the top 5 baby toys for Christmas for the past few years.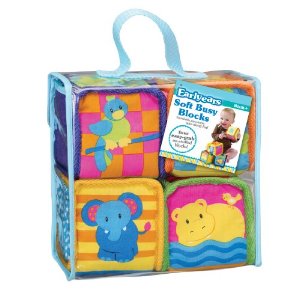 Early Years Soft Busy Baby Blocks
The top 5 baby toys for Christmas should include a sensory object, such as the award-winning Soft Busy Baby Blocks by Early Years. The award winning Soft Busy Blocks from Early Years have 4 soft, stackable blocks that make noise, are visually stimulating, and have different textures. These blocks are also machine washable and fit easily into a diaper bag.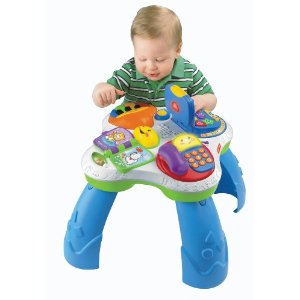 Fisher-Price Laugh & Learn Fun with Friends Musical Table
Making it on the list of the top 5 baby toys for Christmas is the Fisher-Price Laugh & Learn Fun with Friends Musical Table. This baby toy has over 50 musical activities and it also lights up at all four corners. Your baby will learn letters, first words, numbers, counting, colors, shapes, animals, and opposite in both English and Spanish. For more Fisher Price toy suggestions, read our Fisher Price Toys for Infants.
If you are looking for the top 5 baby toys for Christmas, selecting one of the above will be a sure hit with your little one.