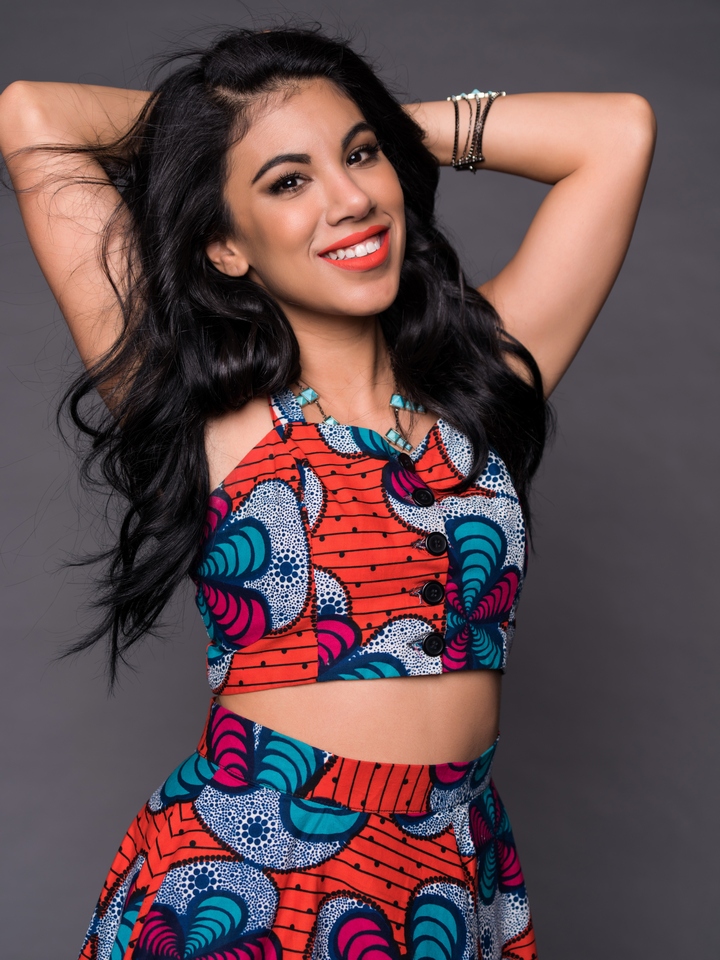 Pitch Perfect 2 took the film industry by storm and we have an exclusive interview with star, Chrissie Fit. Fit stars as Flo a member of the Bella's best known for being sassy and hilarious. You may also recognize her from the latest Disney Channel Original Movie Teen Beach 2 in which she played CheChe. Fit joined a star-studded cast for the making of Pitch Perfect 2 including Oscar-nominee, Anna Kendrick (Into the Woods), Rebel Wilson, Britney Snow and many more talented actors. The film follows the Barden Bella's in their quest to win the A cappella World Championships. This film will have you laughing out loud for sure!
Check out Chrissie Fit's exclusive interview with us below:
MKG: Chrissie, is it true that you started singing when you were just five years old? What were your favorite songs to sing back then?
Chrissie: I used to sing a lot with my grandfather and my family when I was a child. I would always be singing at family parties, even if I didn't understand the song, I would continue to sing. As long as the song sounded pretty, I would join in.
MKG: What do you think sets the Pitch Perfect movies apart from other musical films? What would you say to someone who said, "Oh, I'm not a big musical fan" to let them know that Pitch Perfect is different?
Chrissie: The movie is funny and has a great chime to it. Very talented women wrote the film and there's such a strong dynamic between the girls. Pitch Perfect 2 is diverse in the fact that it includes A cappella singing, which is difficult but cool.
MKG: Pitch Perfect 2 became the highest-grossing musical comedy of all time after just 5 days in theaters? Were you at all surprised at how quickly it took off?
Chrissie: Yes, I was a bit surprised. However, I knew it was a special movie and the fans are tenacious.
MKG: You've been a singer; actor and I read that you even write screenplays! It seems like you've done it all! Is there a next adventure for you? Something you're excited to try that you've never done before?
Chrissie: Last year, I became more serious about writing. I want to be able to contribute to the industry in positive ways. I think we need more female writers and producers. My next adventure may take me behind camera. I'm currently writing a teen comedy with a cute, funny storyline.
MKG: Do you have any words of advice for teens that are thinking about getting into singing and acting careers?
Chrissie: Study. It's so important to do well in school. My education helped me in the acting world. Focus on doing well with your studies and prepare yourself to work hard. You've got to be your own number one fan. Nothing comes easy and never give up.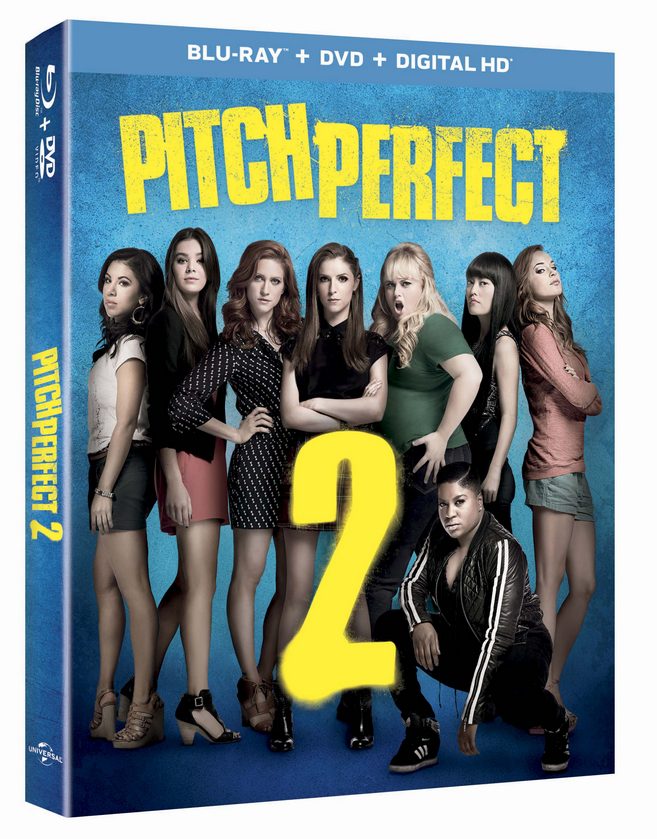 Pitch Perfect 2 comes out on Blu-ray and DVD September 22nd! The release will be packed with awesome bonus features you don't want to miss! Plus, you can already check out the film on Digital HD right now! Keep an eye out for Chrissie Fit because I'm sure you'll be seeing much more of this multi-talented actress in the future. Pitch Perfect 2 is one of the best teen movies to add to your movie night. You're guaranteed to be singing and dancing all night long! So what are you waiting for? Grab your friends, lots of popcorn and get ready for a great night in!
Have you seen Pitch Perfect 2 yet? What is your favorite part in the movie? What would you have asked Chrissie if you were doing the interview?