Want to throw a really original love day bash? You have to check out these ideas for a Twilight movie themed Valentine's Day party! From invites to food, we've got you covered!
Oh, who doesn't love the Twilight movie saga? It has it all- romance, vampires and werewolves. The Twilight Saga is a 5-part series of romantic fantasy movies, based on the series of 4 novels by Stephenie Meyer. Valentine's Day is the perfect time to combine your love of Twilight with the holiday. Here are some Twilight Movie Themed Valentine's Day Party Ideas.
Twilight Movie Themed Valentine's Day Party Ideas
This post contains affiliate links. If you make a purchase through these links we earn a small commission at no extra charge to you. Thanks for your support!
1. Invitations
If you want to ensure you have an epic Twilight Movie Themed Valentine's Day Party, you are going to need to invite people.
For Twilight-specific invitations, Amazon has an 8-count package of Twilight Eclipse Party Invitations
with Envelopes.
For Twilight-themed invitations, Zazzle features Lycan Werewolf Party Invitations and Birthday Direct has Blood & Rose Personalized Party Invitations.
2. Decorations
What's a party without some decorations to set the mood? Here are a few ideas that I love!
Movie quotes- Print out movie quotes from the Twilight movies, then either laminate them or place them in a picture frame and hang them throughout the party area. Below is a quote from each movie to get you started!
Twilight- "Death is peaceful – easy. Life is harder." Bella Swan

New Moon- "Have you ever had a secret you couldn't tell anyone, one that wasn't yours to share? Well, that's what it's like for me. But worse." Jacob Black

Eclipse- "Isabella Swan, I promise to love you every moment of forever." Edward Cullen

Breaking Dawn Part 1- "Edward will be a good husband. I know this because I'm a cop, I know things. Like how to hunt somebody to the ends of the earth." Charlie Swan

Breaking Dawn Part 2- "My time as a human was over. But I never felt more alive. I was born to be a vampire." Bella (Swan) Cullen
Posters- Twilight posters will spruce up your party area. Plus, if you're a huge Twilight fan, you can reuse them later to decorate your room!  Amazon features an array of Twilight Posters, in a variety of sizes.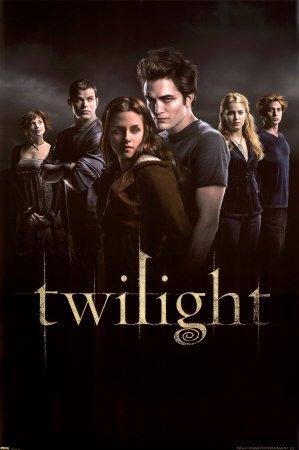 Backdrops- Backdrops are the perfect addition to your Twilight party area. Oriental Trading features a 4-foot by 30-foot Spooky Sky Backdrop, while Backdrops Beautiful has a 10-foot by 20-foot Dark Forest Twilight Backdrop.
Cutouts- Welcome your party guests with a life-sized cardboard cutout of your 3 favorite Twilight characters. Star Stills has a Life Size Cardboard Cutout of Edward, Jacob and Bella.
3. Tableware
When it comes to tableware for your Twilight Movie Themed Valentine's Day Party, you can use Twilight-specific or Twilight-themed tableware.
For Twilight-specific tableware- Party Supplies World has an array of Twilight dinner and dessert plates, lunch and beverage napkins, plastic cups and tablecloths. eBay has lots of Twilight party tableware, including Twilight: Breaking Dawn Party Napkins, Twilight: Breaking Dawn Party Cake Plates and Twilight: Eclipse Table Centerpiece.
For Twilight-themed tableware- Party City features a Red Plastic Tableware Kit, which includes enough dessert and dinner plates, lunch napkins, plastic cups and cutlery for 50 guests. (Also, available in Black). Oriental Trading has Vampire Themed Tableware, including plates, cups, napkins and cutlery. Sprinkle some of this Diamond Table Confetti
, from Amazon, onto the table. (When a vampire's skin is exposed to the sun, it sparkles like diamonds).
4. Food and Drink
No, vampires don't eat, but your party guests will probably get hungry at some point during the party.
Mushroom Ravioli– Remember on Bella and Edward's first date at the restaurant- what did Bella order for dinner? Yes, Mushroom Ravioli. Mushroom Info features a recipe for Easy Mushroom Ravioli with Four-Cheese Sauce.
Mixed Berry Cobbler– Okay, pop quiz- what did Bella's dad, Charlie, order for dessert every Thursday at the diner? YES- Mixed Berry Cobbler! Feel Good Foodie has a recipe for Easy Mixed Berry Cobbler.
Cinnamon Blood Juice– This is delicious and simple to make. Just pour a gallon of apple cider (or apple juice) into a pot on the stove. Then, add a 5.5-ounce box of Red Hots Cinnamon Candy and warm until the candy has dissolved.
Blood-red Mocktail– Although this non-alcoholic drink was originally created for a Zombie party, it's pretty perfect for your Twilight movie themed Valentine's Day party, too! Just skip the eyeballs!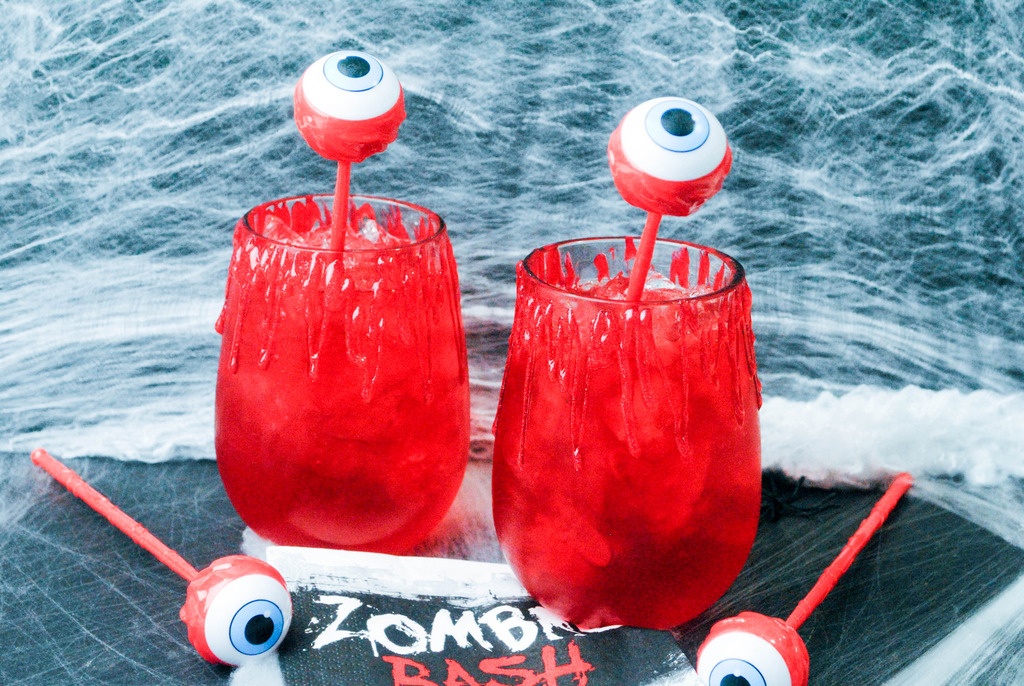 Snacks– Need some great ideas for snacks? The Etsy Shop, Candy Simply, features Twilight Saga Inspired Chocolate Covered Madeleines, Twilight Saga Inspired Cake Pops, Twilight Saga Inspired Chocolate Covered Pretzels and Twilight Saga Inspired Chocolate Apples.
5. Movies
Here are the 5 movies that make up the Twilight Saga film series:
6. Activities
While the Twilight movies are the main part of your party, there are some other activities too!
Games- Scene It Twilight Deluxe Edition, from Amazon, is a fun DVD game that features activities, mini games and themed puzzles. The Twilight Board Game, also from Amazon, is a fun trivia game. The Twilight Alphabet Game is a game where party guests take turns saying a word or phrase, from the Twilight movies, with each consecutive letter of the alphabet. You can find full instructions and ideas at My Activity Maker.
Puzzles- Puzzles are a fun way to pass the time at any party. Amazon has The Twilight Saga: New Moon 240-Piece Puzzle Ball.
7. Party Favors
Send your Twilight fans (guests) home with something they can remember your party!
Favor bags with goodies- Fill these Twilight: Breaking Dawn Part 2 Movie Theater Popcorn Bags, from eBay, with Twilight-themed goodies like bookmarks, magnets, decals and buttons.
Favor bags with Red Vines Candy- Fill clear cellophane bags with Red Vines Candy. Remember- Bella is seen eating these in the movies.
T-Shirts- T-shirts are the perfect party favor for Twilight fans. Café Press features a variety of Twilight Forever T-Shirts and Chasing the Frog features an array of t-shirts for Twilight fans.