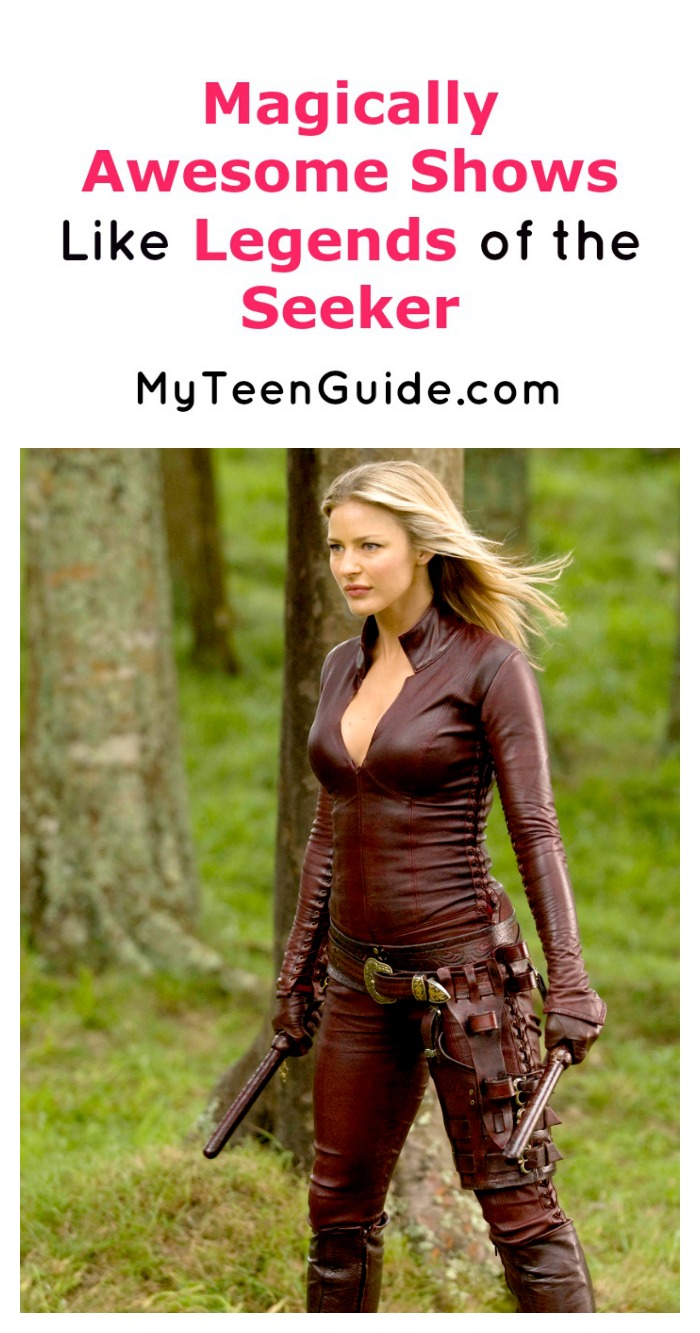 Looking for more magically wonderful TV shows like Legend of the Seeker? These four shows will whisk you away on a fantastical quest filled with adventure, action and maybe even a little bit lof love! Based on a series of novels, Legend of the Seeker chronicles the lives of a wizard, a confessor, and a Mord-Sith. If you're into that kind of stuff and are looking for similar shows, keep the following options in mind. Chances are, you'll find something of interest.
Robin Hood
Robin Hood is a British TV series, which aired in 2006 for a total of three seasons and/or 39 episodes. As you might guess, the majority of the characters in the show are based on characters from the book.
You've probably already heard the story of Robin Hood and his rebellion against the Sheriff of Nottingham. He soon becomes an outlaw when he begins to rob the rich to feed the poor. The third and final season introduced a few new characters who aren't in the book, including a love interest for Robin… and it probably isn't who you think!
The Cape
If you are really into superheroes, I can almost guarantee you'll love The Cape. It premiered on NBC in 2010. But, unfortunately, it wasn't well received and was canceled after 10 episodes. The ratings were so low that the finale was only shown online.
The series follows Detective Vince Faraday, a California resident who witnesses the murder of the new police chief. After the fact, he gets invited to work for a security firm owned by a millionaire. He eventually gets framed for the police chief's murderer, something he didn't do. So he decides to use a special cape (given to him by the head of a bank robbing ring) to clear his name and solve the murder.
Eastwick
Eastwick is based on the novel The Witches of Eastwick. It debuted in September 2009 and lasted for a single season. Even though it didn't last long, the show became a fan favorite for those who love shows about witchcraft.
You'll meet three young women (Katherine, Roxanne, and Joanna) who are all dissatisfied with their lives. After coming into contact with a stranger named Darryl Van Horne, all the women come to the realization that they have "unique abilities" and begin to wonder what Darryl is truly up to.
Moonlight
Moonlight introduces viewers to Mick St. John. What's so special about Mick? He's a private investigator by day and a vampire by night. Unfortunately, this little mishap occurred on his wedding night 55 years earlier and he's been dealing with it ever since.
One of the biggest struggles he currently faces is the fact that he's totally attracted to a mere mortal woman and needs to decide what to do about it. At the same time, he's forced to interact with many of the other vampires who live in Los Angeles. For Mick St. John, there's never enough hours in the day!
These are four TV series, somewhat similar to Legend of the Seeker. All of them are guaranteed to be packed with a lot of mystery and some fantasy rolled into one. In today's hectic world, it's nice to be able to get away from it all and pretend you're in another place and time, even though it's only for a little while.
Have you watched these magical TV shows like Legend of the Seeker? Which one is your favorite?