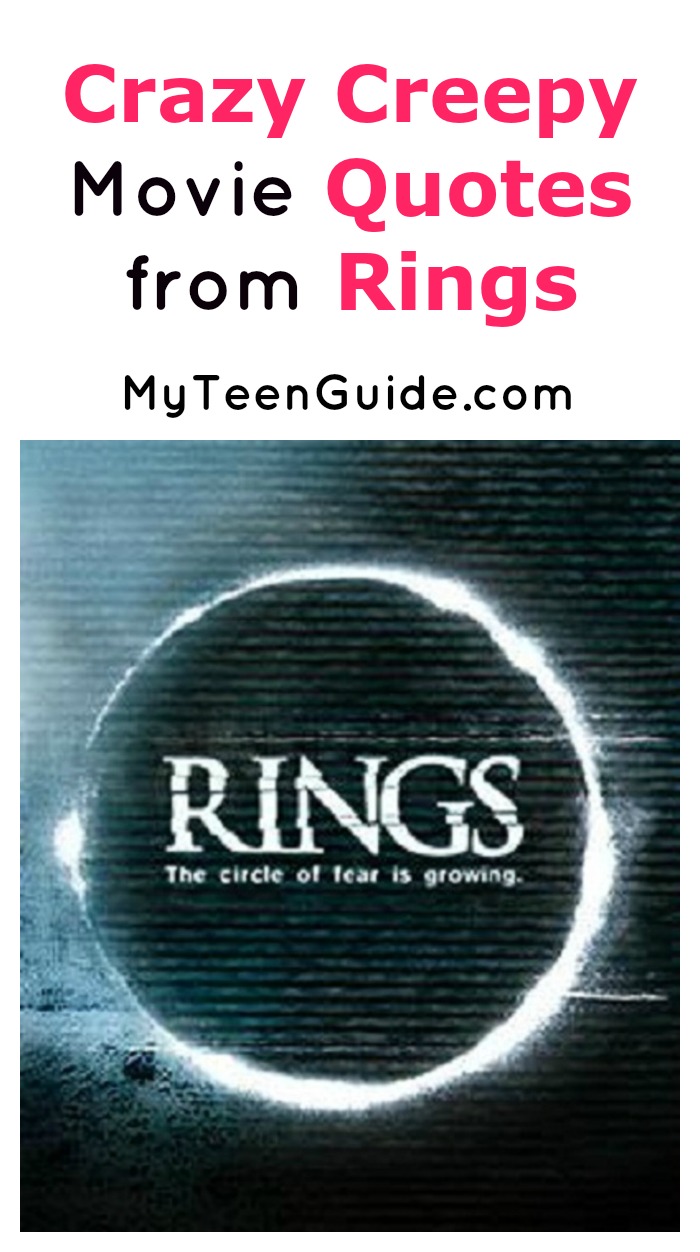 Looking for the craziest, creepiest Rings movie quotes? Check out these five lines from the movie that will make your hair stand on end! Rings is an upcoming movie that blends supernatural, horror and psychological. It is set to hit theaters on February 3, 2017. The movie stars Matilda Lutz as Julia, who sacrifices herself in order to save her boyfriend, Holt, played by Alex Roe. Here are some quotes from all three of the Rings movies, including the 2002 The Ring and the 2005 The Ring Two.
Rings Movie Quotes
Quotes from Rings- 2017
Holt, talking to Samara Morgan-
Holt- "I keep thinking about this story. There's this video that kills you seven days after you watch it. The second it's over the phone rings, and this voice says…"
Before Holt is able to finish his sentence, Samara says "Seven days," at the same time Julia picks up the phone and hears the same words from the voice on the other end.
Conversation between Burke and Julia-
Burke- "You want to know about the girl in the well."
Julia- "What does she want from me?"
Burke- "This mark on your hand, it says rebirth."
Samara Morgan burned the word "rebirth" on Julia's hand. An interesting note, on the official movie poster, the tagline reads, "Evil is reborn."
Julia, talking to her mom-
Julia- "Mom?"
Julia's mom- "She's here."
In the official movie trailer, Julia's mom is only shown from the back. But, she is seen twitching her head in an odd way, an indication that something is not right with her at all.
Quote from The Ring Two- 2005
Conversation between Rachel Keller and Max Rourke, with Rachel talking about her son, Aidan-
Rachel- "All I ever tried to do for him was the right thing. It only ever made things worse."
Max- "Then it wasn't the right thing, was it?"
Rachel is employed at the local newspaper office, The Daily Astorian and Max is her boss.
Quote from The Ring- 2002
Conversation between Rachel Keller and Richard Morgan, regarding Samara Morgan-
Rachel- "What did you do to her? She was your daughter! You killed Samara, didn't you? You killed her and when your wife found out."
Richard- "My wife was not supposed to have a child!"
Anna Morgan was Samara's mother who committed suicide. Richard, Samara's father, also commits suicide after telling Rachel that he was a victim of Samara's mental torment. It later is revealed that Anna is the one who killed Samara by throwing her down a well.
Do these Rings movie quotes have you excited about this upcoming horror movie? Have you heard any others? Tell us in the comments!