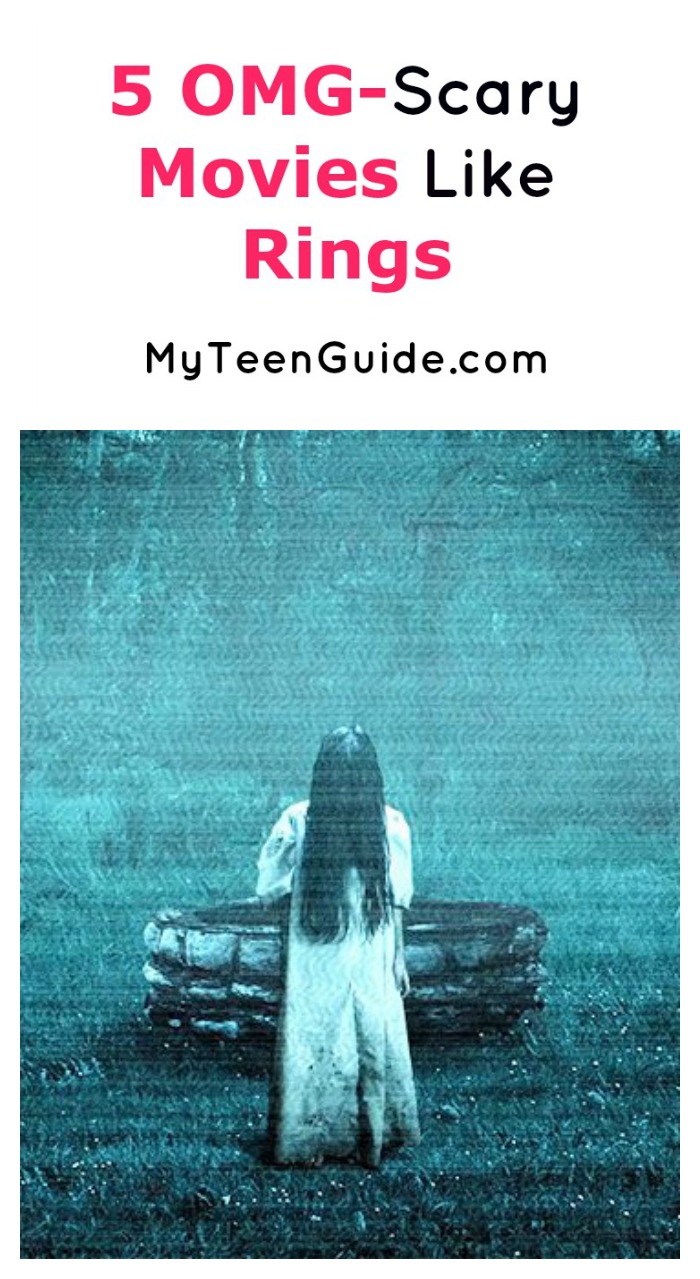 Looking for more creepy movies like Rings? Check out these utterly scary movies that will have you hiding under the bed! Rings is an upcoming supernatural psychological horror movie that is the 3rd movie in a series of three. The previous two movies are the 2002 The Ring and the 2005 The Ring Two. Rings is due to be released in theaters on February 3, 2017. Here are some movies like Rings.
5 Scary Movies Like Rings
The Grudge
 The Grudge is a 2004 supernatural horror movie that is a remake of the 2002 Japanese movie Ju-On: The Grudge. It is the 1st movie in a series of three: The Grudge 2 in 2006 and The Grudge 3 in 2009. Karen Davis is a nurse from the United States who is currently working in Tokyo. She is exposed to a strange supernatural curse that causes a person to become filled with extreme rage before it takes the person's life and then spreads to another person. The Grudge stars Sarah Michelle Gellar as Karen.
Dark Water
 Dark Water is a 2005 horror drama movie that is a remake of the 2002 Japanese movie of the same name. Dahlia Williams and her daughter, Cecilia Williams reside in a run-down apartment building and are targets of the spirit of the former resident. Dark Water stars Jennifer Connelly as Dahlia and Ariel Gade as Cecilia.
Dead Silence
 Dead Silence is a 2007 supernatural psychological horror movie. Jamie Ashen is a young widower who moves back to his hometown after the murder of his wife, Lisa Ashen. While investigating the murder, he learns it may be linked to the ghost of a ventriloquist, Mary Shaw, who was also murdered. Dead Silence stars Ryan Kwanten as Jamie, Laura Regan as Lisa and Judith Roberts as Mary.
One Missed Call
 One Missed Call is a 2008 supernatural horror movie that is a remake of the 2003 Japanese movie of the same name. Shelley Baum, Leann Cole, Brian Sousa, Taylor Anthony, Beth Raymond and Jack Andrews begin to receive voice-mails on their phones from their future selves. The messages include details about their deaths, including the date and time. One Missed Call stars Meagan Good as Shelley, Azura Skye as Leann, Johnny Lewis as Brian, Ana Claudia Talancon as Taylor, Shannyn Sossamon as Beth and Edward Burns as Jack.
Mirrors
Mirrors is a 2008 supernatural horror movie that is loosely based on the 2003 South Korean movie Into the Mirror. The sequel Mirrors 2 was released in 2010. Ben Carson, an ex-police detective, along with his wife Amy Carson, son Mikey Carson and sister Angie Carson are targeted by an evil force that uses mirrors to gain access to places. Mirrors stars Keifer Sutherland as Ben, Paula Patton as Amy, Cameron Boyce as Mikey and Amy Smart as Angie.
Have you seen any of these creepy movies like Rings? Which scared the pants off of you the most?