If you are throwing a Valentine's Day party this year, chances are you will need some festive Valentine's Day party decorations. Instead of heading to the store and spending big bucks on Valentine's Day party decorations, why not try making your own instead?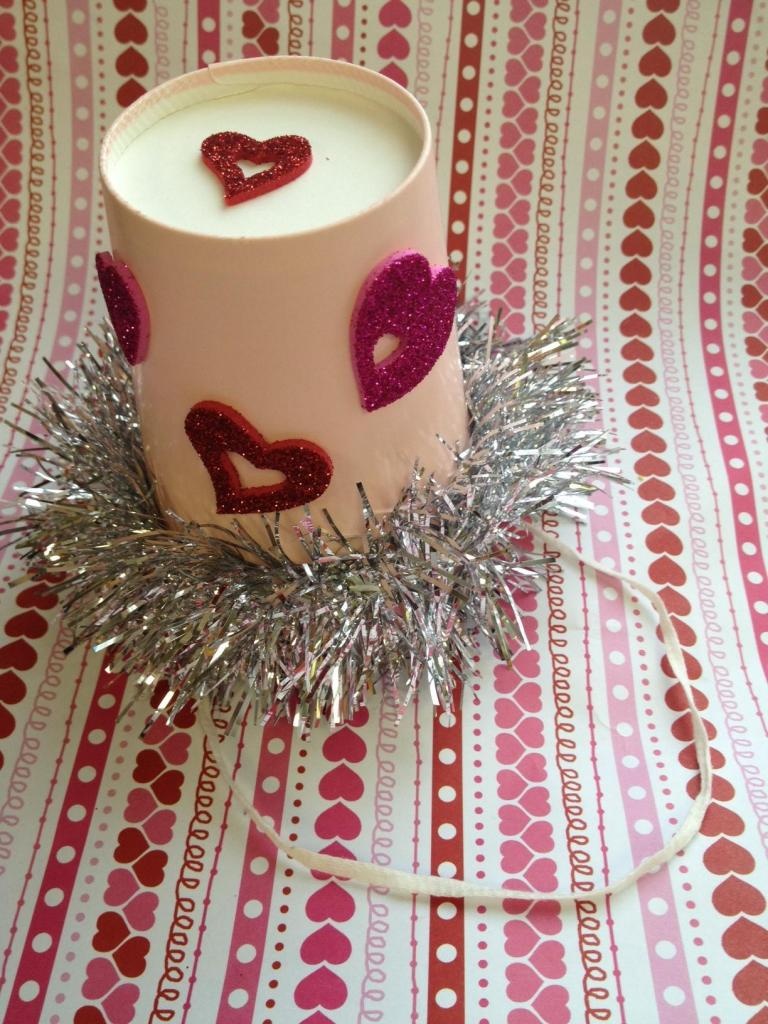 You don't have to spend a great deal of money, and you don't need to be super crafty either. In fact, you can make your own Valentine's Day Party Decorations in just a few minutes and with just a few dollars. To get started, give these DIY Valentine's Day party hats a try. Take a look at how easy they are.
DIY Valentine's Day Party Hat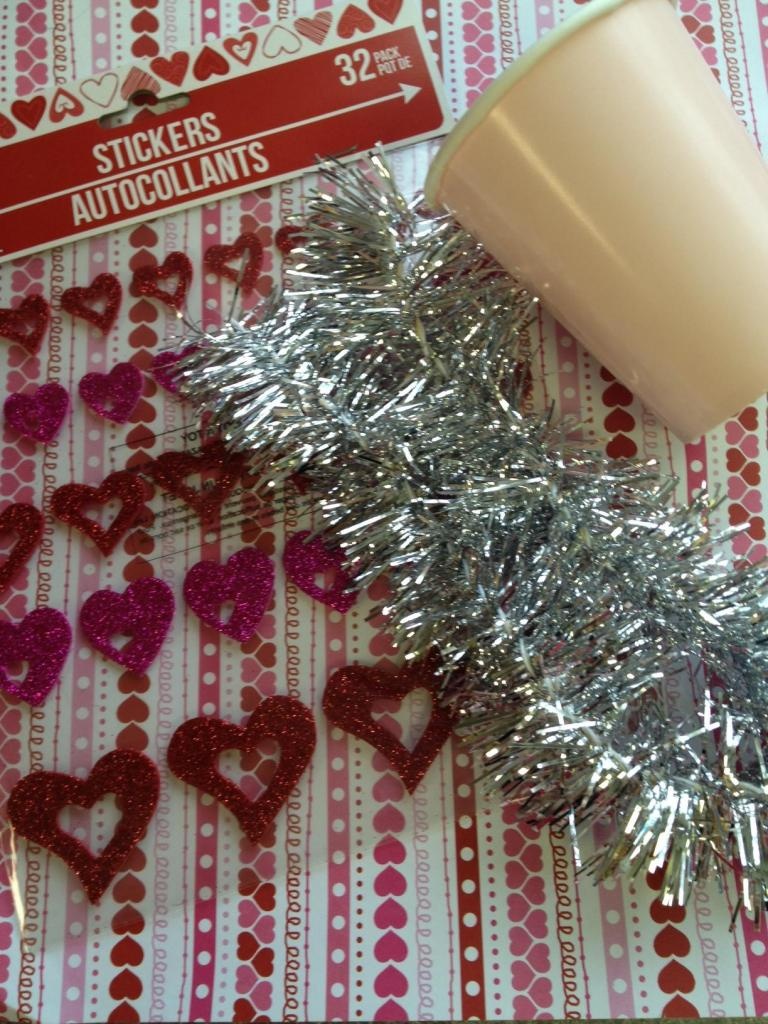 Supplies needed:
Paper drinking cups
Tinsel garland
Assorted heart stickers
Craft glue
String
Tape
We were able to find all of these supplies at our local dollar store. Look for Valentine's Day colors when choosing your cups such as pink or red. For the tinsel, you can always use leftover Christmas tinsel in either red, silver, or gold. Feel free to make your own variation of this Valentine's Day party hat using materials you can find or already have.
Directions:
1. Begin by turning your cup over so it is resting on the opening. Apply a generous strip of crafting glue along the base.
2. Wrap a length of tinsel around the base of the cup. This will act as a fun and festive trim on the hat. Press the tinsel firmly to the base of the cup so it adheres well.
3. Now, decorate the cup using your stickers. Apply the stickers in any shape or fashion that you wish. We placed a variety of glittered heart stickers all over the cup and were sure to remember to add one to the top too.
4. You want to apply some string next so that you can tie the hat to your head. To do this, cut a length of string and using tape, attach it to the insides of the cup. Leave the ends of the string to hang at each end so you can tie it snug under the chin when you are ready to wear it.
If you wish, you can embellish your Valentine's Day party hat with glitter, markers, paint, or any other items you wish or that appeal to you. These hats are great to make for family or classroom parties, and would even look great and serve as a Valentine's Day party decoration when placed on each place setting at a dinner party. Either way, these hats are sure to add some festive Valentine's Day charm! Looking for more cute Valentine's Day crafts? Check out our adorable Love Bug!
So gather your supplies and give this simple Valentine's Day party hat project a try. It is a fun and frugal way to get into the season!