Are you ready for February 14th?
This adorable Valentine's Day craft for kids will help you get there!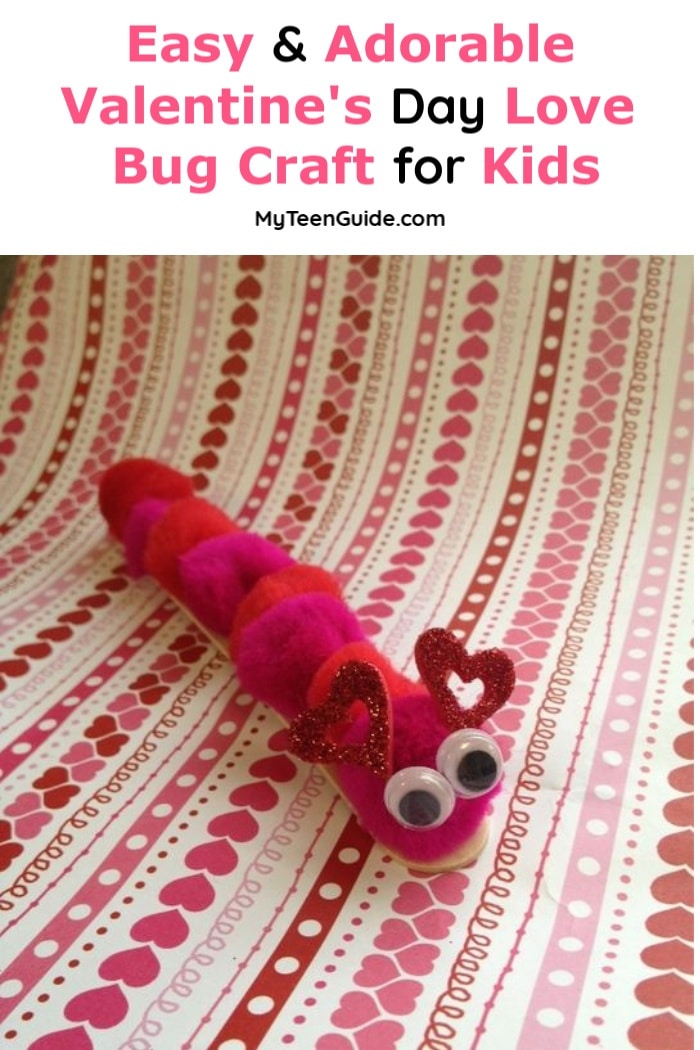 Valentine's Day is coming, and this is the perfect time to get crafty.
If you enjoy making your own Valentine's Day crafts for kids, then give this sweet and simple love bug creation a try.
Made from just a few simple supplies available at most dollar stores, this love bug is the perfect way to show someone you care this Valentine's Day season.
Take a look below at how to create this budget savvy Valentine's Day craft yourself. You are sure to enjoy it!
This post contains affiliate links. We earn a commission if you make a purchase
Sweet & Simple Love Bug Valentine's Day Craft for Kids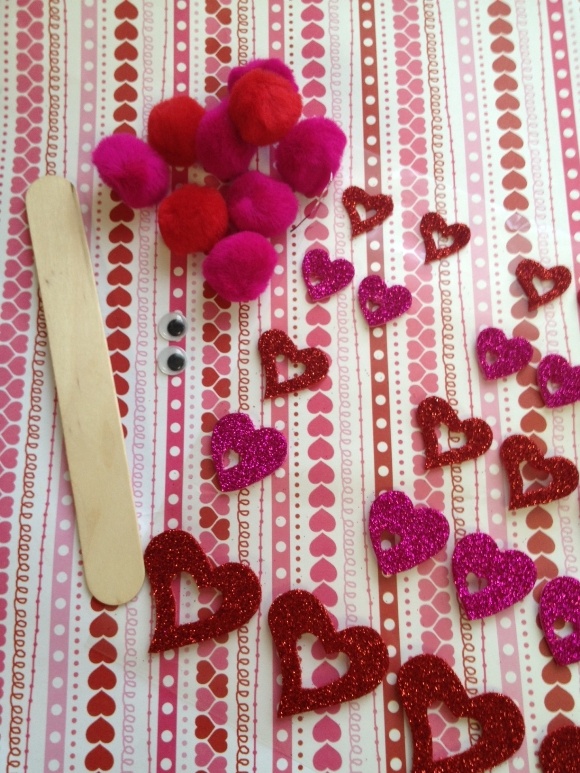 Supplies needed:
Wide, large wood craft stick
Assorted pom poms
Pair of googly eyes
Craft glue
As mentioned, we were able to find all of these supplies at our local dollar store, making this one Valentine's Day craft that is just as frugal as it is fun.
If you can't find any heart stickers that would work for the ears, you can make simple ones out of snips of pipe cleaners as well.
Directions:
1. Begin by applying a strip of craft glue to the wood stick. Apply it thick and generous so the pom poms adhere well.

2. Begin pressing pom poms into a single row, moving along the length of the wood stick. Press them close together using any color pattern you wish.
For ours, we chose a pink and red pattern, but you can be creative and use any color combination you choose or like.

3. Now it is time to give your love bug some eyes. Apply some craft glue to the front of the first pom pom and press two googly eyes to it.
Press them firmly and hold them in place for a few seconds until they are well adhered.

4. Last but not least, give your sweet little love bug some ears.
We took two heart stickers and used a little glue to apply them sticking out of the top of the head.
You can opt to do this as we did, or you can snip two small pieces of pipe cleaner and apply those instead to look like little antenna.
Your little Valentine's Day love bug is now complete.
You can give these as gifts, or just put them out for display. They add a lot of Valentine's Day fun to your home or office, and are also great if you need a Valentine's Day classroom craft.
Make it along with our DIY Sign Language Valentine's Day Card to take the fun even further.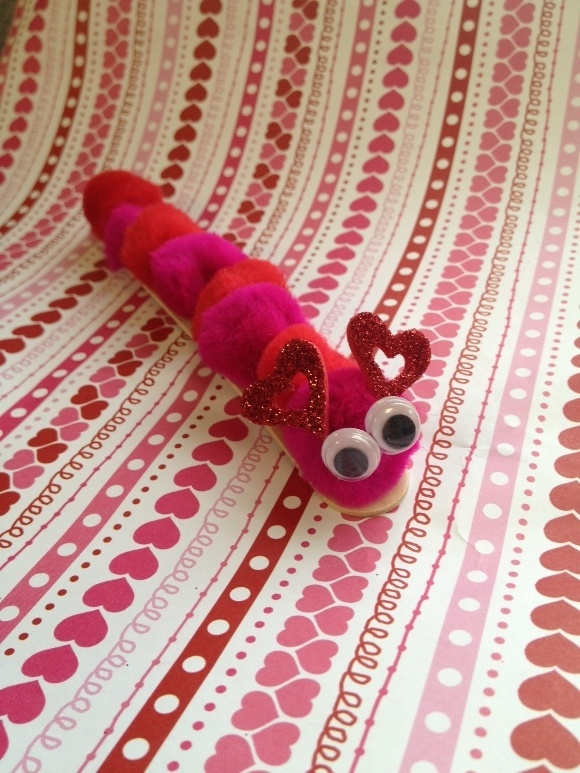 So head to your local dollar store, or raid your crafting supplies to gather what you need to create this sweet and easy Valentine's Day craft for kids.
This sweet and simple love bug is sure to add some fun to your Valentine's Day.
Looking for  cute Valentine's Day decor ideas? Check out our easy DIY Playing card banner, or head over to OurFamilyWorld for our beautiful Music to My Ears Valentine's Day Decor banner!
What do you think of this Valentine's Day craft for kids? Will you give it a try?