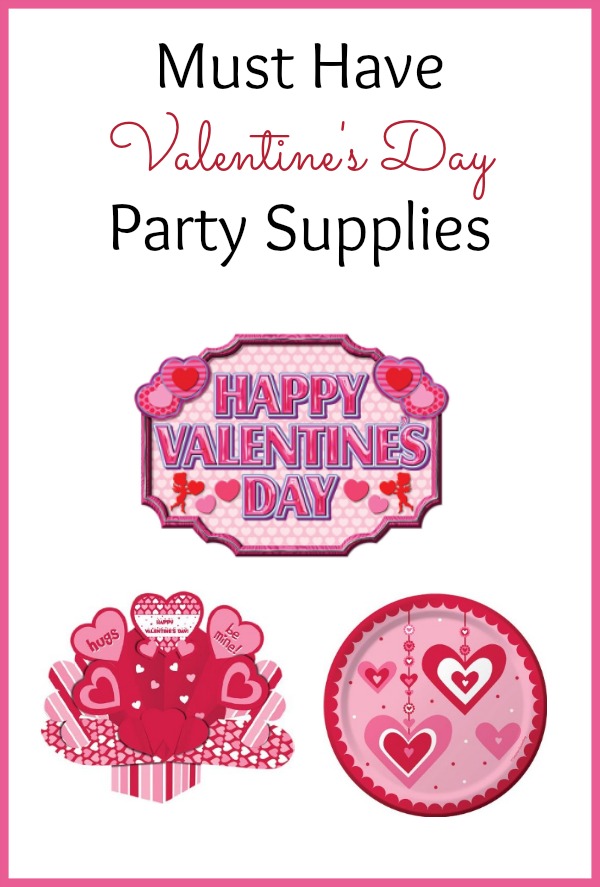 We love celebrating every holiday and these Must Have Valentine's Day Party Supplies are perfect for a classroom or simple home event.  There is nothing like setting up a great party for your kids to wake up to on Valentine's Day.  Streamers, banners, pink colored foods and drinks are all fun to create and use to celebrate the day of love with your kids.
MUST HAVE VALENTINE'S DAY PARTY SUPPLIES
This post contains affiliate links. We really appreciate your support!
Striped or Polka Dot Treat Cups:  These little mini paper cups are perfect for putting things like candies, nuts, mints and more in for kids and adults to carry and eat.  This is great for a class party, or an event hosted for friends and family.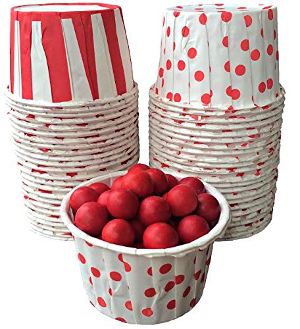 Heart Dazzler Valentine's Day Plastic Tablecloth:  From punch to ice cream and cookies, you want to protect your table from spills.  This adorable tablecloth is great for decorating the table to be more festive, and creating a cover to protect your table while kids enjoy their treats.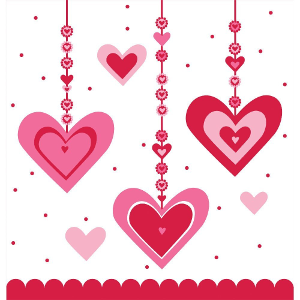 Pink & Red Heart Paper Straws:  Even a simple glass of milk is quickly dressed up with these simple paper straws.  Not only do they offer a perky option in your drink, they bring the event together with the theme.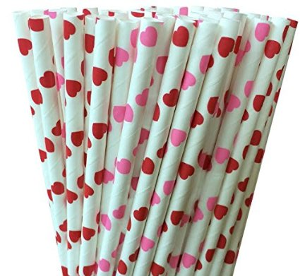 Paper Tissue Heart Decorations:  These are perfect for hanging from the ceiling, door ways or even fans to add a bit of color and festive decor.  Mix and match these with simple red, pink or white balloons for a truly beautiful decor.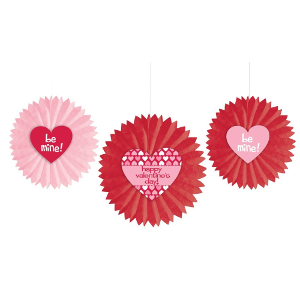 Heart Dazzler Valentine's Day Dessert Plates:  Even simple pancakes and eggs for breakfast can feel special when you use these great dessert plates.  Perfect for accenting the table and bringing the theme together.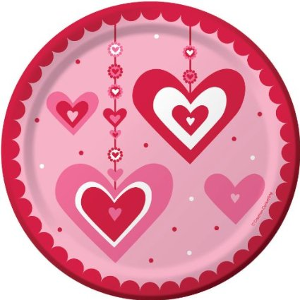 Happy Valentine's Day Party Sign:  Hang this on the front door to announce the special day!  Grab several and hang them throughout your home or event to bring together the holiday theme.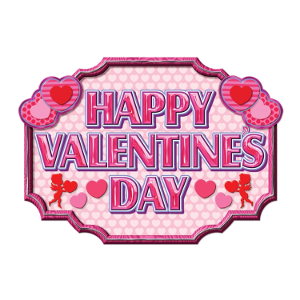 Valentine's Day Pop Up Centerpiece:  This is a great choice to accent the table you've used a simple pink, white or red tablecloth on.  Grab a few and place throughout the room to bring your Valentine's Day theme together beautifully.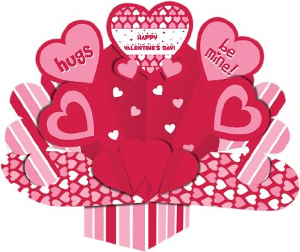 Getting great party supplies ready does make any event tons more fun. These must have Valentine's Day party supplies are easy to work with to create a truly perfect event for your kids, friends or family.  Create fun foods in heart shapes, or colored pink to share with everyone.  Serve up your favorite snacks in pink, white, silver and red to truly bring the Valentine's Day party together beautifully.
Which of these Valentine's Day party supplies would be first on your list to grab? Tell us in the comments!