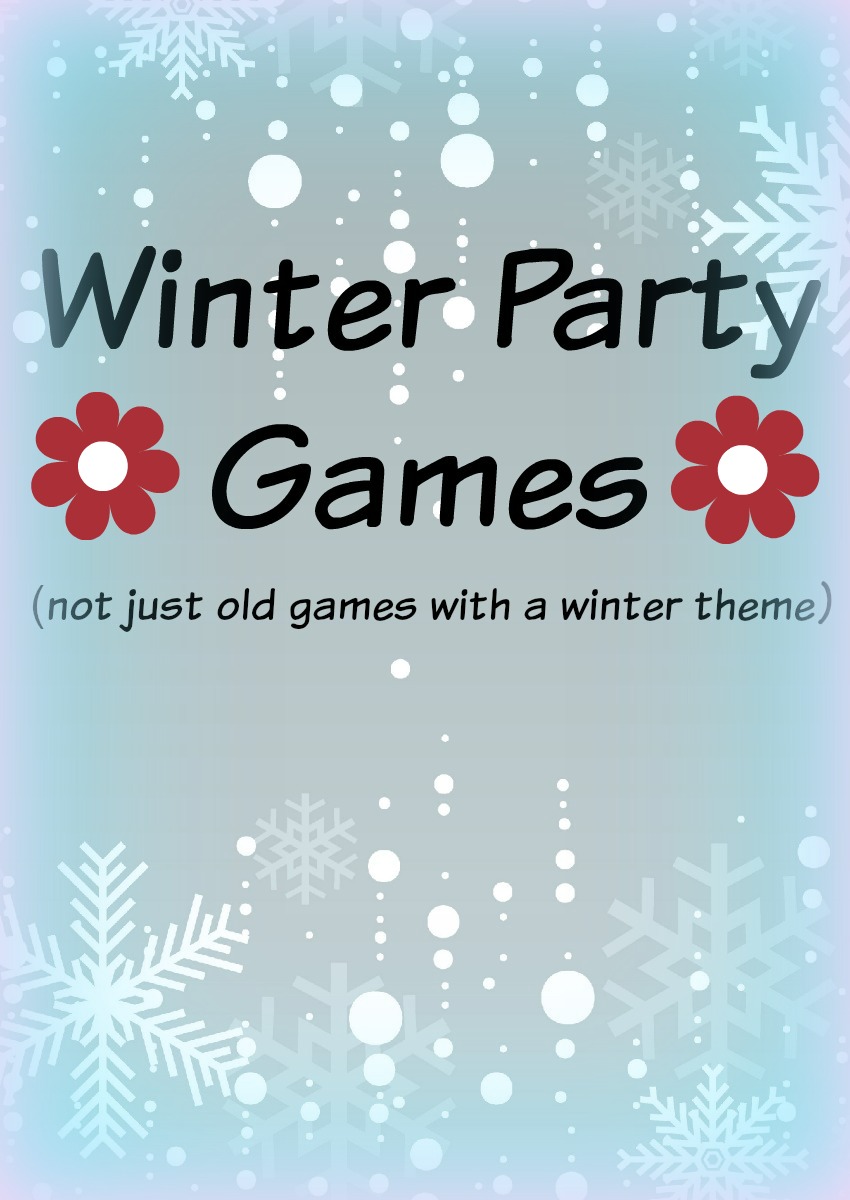 If you are throwing a party this winter, you are going to need some fun winter party games to play!  
You want your party to stand out right?  
That means you want to have some fresh and new games to play, not just winter versions of the regular old party games.  
Check out what I have found for you!  
Add these games to your winter party and your friends will still be talking about your party come Monday at school!
Related: Fun Party Games Even Your Parents Will Love
Check the video and read the post for details

Winter Party Games You'll Love
This post contains affiliate links. We earn a commission if you make a purchase.
Spoon Catapult Game:
Do not use plastic cups, they will fall over.  
Break out the mugs.  
You will need 2 spoons for every catapult.  I would use 3 mugs and 3 catapults.  

Set the spoons up with the scoop part facing you, and the stem underneath the other spoon scoop.  

This set up will allow the spoon to (hopefully) make it into the mug.  You've got 1 minute to them in.  Best out of 3?
Shake It Down:
This is fun!  
You will need 2 clean 2 liter bottles, and a package of those vase marbles (or regular marbles if you have a bunch laying around).

Empty the marbles into one of the bottles, then tape the bottles together at the opening.  

Now the object is to get as many marbles from one bottle to the other in 30 seconds.  

Take turns with your friends and try to beat the best time!
Snowball Race:
This one will get everyone laughing.  
All you need is a bag of cotton balls, a little petroleum jelly, and 2 bowls.  
Fill one bowl with the cotton balls, the other one is empty.  

Dab a little of the petroleum jelly on your nose, and then when it is your turn, you have 1 minute to get as many cotton balls into the empty bowl using your nose.  T

he cotton balls will stick to the petroleum jelly, but it is not easy to get it off!
The Great Cookie Race:
https://www.instagram.com/p/BX6xjfulXMY/
Your mom better get video of this one!  
Bake the cookies ahead of time, you can use those seasonal sugar cookies that are pre-cut and have winter pics on them like a snowman or snowflake.  
You ready?  
Everyone places a cookie on their forehead and you have 1 minute to get it from your forehead to your mouth without using your hands.  
I am giggling just think of watching people do this!
Reindeer Round-up:
This whole process is hilarious to do and watch!  
You will need 2 pairs of panty hose and a package of balloons.  

Break your friends up into 2 teams and choose 1 person for each team to be the reindeer.  

Working as fast as you can to beat the other team, blow up the balloons and fit them into each leg of the panty hose.  

Once you have them filled, be sure there is enough room for your team member to put their antlers on their head!  

The team that does this first, and can keep the antlers on their head wins!
Winter party games are more fun than the old regular party games, because well, you don't get to play them all the time!  
Everyone has played pin-the-tail-on-the-donkey but I bet your friends haven't played a game where food is supposed to be on their face!
I am sure you have played some other winter party games! Share your ideas with us below in the comments
.