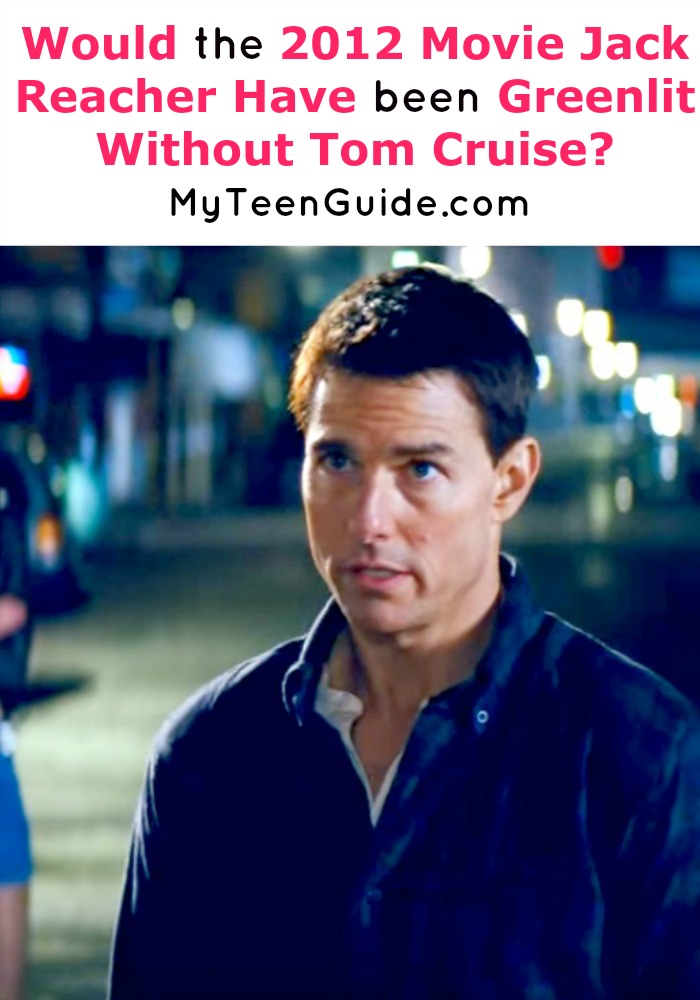 So do you think that the Jack Reacher movie in 2012 would have been greenlit without Tom Cruise playing the starring role? The verdict is out! Those who love the Jack Reacher books have some big questions about casting a well-known actor into the role who seems to be very different from the book. While we've seen this happen before in Hollywood, would this project have even become a movie without Tom Cruise playing the lead?
Would The Movie Jack Reacher Have Been Greenlit Without Tom Cruise?
Yes, Jack Reacher was meant to become a movie. While Tom Cruise is an unlikely fit for the role of Jack, the Jack Reacher book series has sold over 100 million copies and is available in 46 languages. Jack Reacher's popularity worldwide has made the series destined to become a film independent of Tom Cruise leading the cast.
Related: 5 Heart Stopping Movies Like The Game
I understand the fact that Hollywood is never going to find an actor that has the same exact physical features that Jack Reacher has but compared to the book, let's discuss why Tom Cruise seems far fetched.  Jack Reacher, according to the 2005 book One Shot by Lee Child, is 6'5" tall, weighs somewhere between 210 and 250 pounds, has a 50-inch chest and has dirty blond hair with ice-blue eyes. Reacher is described as smart, quiet yet threatening. He also served as a United States Military Police Major.
First, Tom Cruise is way too short to play the part of Jack Reacher. Cruise is only 5' 7" tall and weighs in at about 148 pounds. Not to mention the fact that Cruise has a pale baby face while Reacher has a tan rugged face. Also, Cruise is always clean shaven while Reacher is usually scruffy looking and unshaven. Another difference is Cruise has green eyes while Reacher has blue eyes. I have nothing against Tom Cruise. He was great in movies like Top Gun, Rain Man, A Few Good Men and War of the Worlds but I don't think he was the right fit for the role of Jack Reacher.
Related: All Of The Best Snowden Movie Trivia And Quotes For Intense Drama Fans
Who Should Have Starred in Jack Reacher?
So, I have done some research into which actors would have made a better Jack Reacher and I have come up with 3 of them.
Liam Neeson
First is Liam Neeson. He is 6' 4" tall and weighs about 225 pounds. He may not have the blond hair of Reacher but he does have the blue eyes. Neeson was a Jedi Master, need I say anything more? He played Qui-Gon Jim in the 1999 movie Star Wars: Episode 1- The Phantom Menace.
Viggo Mortensen
Up next is Viggo Mortensen. While he is a bit shorter than Reacher at 5' 11", he is still taller than Cruise. Also Mortensen has blue eyes like Reacher. In addition, he has the rugged look like Reacher, often seen unshaven. He is best known for his role as Aragorn in The Lord of the Rings movies. The character of Aragorn is similar to the character of Reacher in that they are both strong and wise.
Ray Stevenson
Ray Stevenson is my last pick with his blue eyes and 6' 4" tall frame. Stevenson also has the mean look, much like Reacher. He is most famous for playing the role of Frank Castle/The Punisher in the 2008 movie Punisher: War Zone. Castle has military experience much like Reacher but Castle served in the United States Marine Corps.
So do you think the 2012 movie Jack Reacher would have been greenlit without Tom Cruise? Do you have a better actor pick for the role of Jack Reacher? Are you looking forward to the movie? Tell me in the comments!