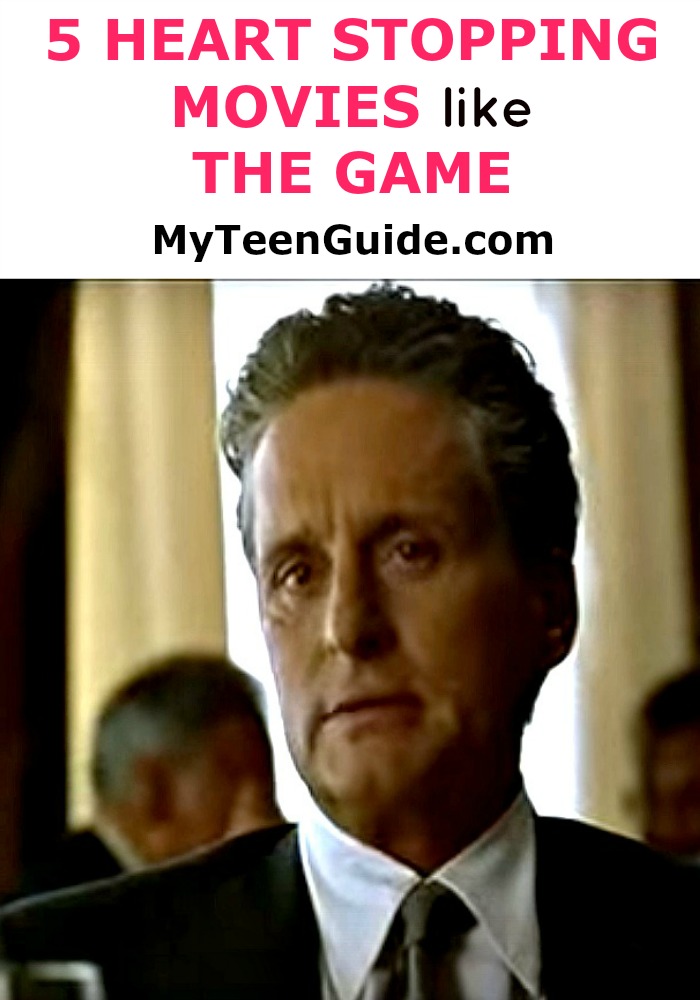 If you love seeing how crazy scariness can weave right into your life, then you need to see these movies like The Game. What if crazy scary things suddenly started happening all around you? No one believed you; people were following you, wait is it really all a dream? Or a nightmare? These movies just like The Game will have you jumping out of your skin every time a branch scratches the window. Is there someone outside right now? Check out the movies below!
5 Heart Stopping Movies Like The Game
The Game is a 1997 mystery thriller film that showcases the story of Nicholas, Van Orton, a wealthy investment banker, who is given a strange gift, taking part in a game that intertwines with his daily life in strange ways. Soon, the lines between his real life and game life are blurred. The Game stars Michael Douglas as Nicholas.
Related: All The Movies Like The Girl On The Train That Will Make You Want To Run
Panic Room
Panic Room is a 2002 thriller movie that stars Jodie Foster as Meg, Kristen Stewart as Sarah, Jared Leto as Junior, Dwight Yoakam as Raoul and Forest Whitaker as Burnham. Panic Room is about a divorced mother (Meg Altman) and her daughter (Sarah Altman), move into a new house. When three men (Junior, Raoul, and Burnham) break into their home, mother and daughter are forced to hide out in their home's safe room.
Related: 5 Terrifying Movies Like Seven That Are Hiding Secrets
Unknown
Unknown is a 2011 psychological thriller flick that is based on the 2003 book Out of My Head by Didier Van Cauwelaert. The movie is about Doctor Martin Harris, who wakes up from a coma to fund that someone has taken on his identity, but no one believes him, not even his wife, Elizabeth Harris. That is until he meets a young woman named Gina, who sets out on a journey with him to prove his true identity. Unknown stars Liam Neeson as Doctor Martin Harris, January Jones as Elizabeth Harris and Diane Kruger as Gina.
Vanilla Sky
Vanilla Sky is a 2001 psychological sci-fi thriller movie that is a remake of the 1997 Spanish movie Open Your Eyes. Vanilla Sky stars Tom Cruise as David Aames, Penelope Cruz as Sofia Serrano and Cameron Diaz as Julianna Gianni. The movie is told by David Aames, who is in prison for murder and donning a prosthetic mask after an accident disfigures his face. As he tells the story of how he got to where he is today, he isn't exactly sure what is real and what is part of his dreams.
Shutter Island
Shutter Island is a 2010 mystery psychological thriller film that is based on the 2003 book of the same name by Dennis Lehane. The movie is the story of United States Marshal Edward Daniels and his partner the United States Marshall Chuck Aule, who is sent to Shutter Island to investigate the psychiatric facility after one of its patients Rachel Solando, a murderess, escapes. Shutter Island stars Leonardo DiCaprio as Marshall Edward Daniels, Mark Ruffalo as Marshall Chuck Aule and Patricia Clarkson as Rachel Solando.
The Number 23
The Number 23 is a 2007 psychological thriller movie that tells the tale of Walter Sparrow, who believes the book The Number 23 by Topsy Kretts was written about him after discovering some aspects of the book contain similar aspects of his own life. Walter sets out to locate the book's author, but as he does, he is more and more convinced that the book is about him and he becomes obsessed, blurring the lines between reality and sanity. The Number 23 stars Jim Carrey as Walter Sparrow.
So what do you think of these movies like The Game? Are you obsessed with the idea that someone could be following you or looking in the window… right now… Just kidding! I do want you to tell me which of these creepy movies you like the best in the comments!
Image from trailer